Never too late for snow
19 Mar
I was delighted to have a chilly day, but even more delighted when it was overcast and snowy.
You can't really tell in this photo, but the snow is over the horizon and barely snowing in my yard.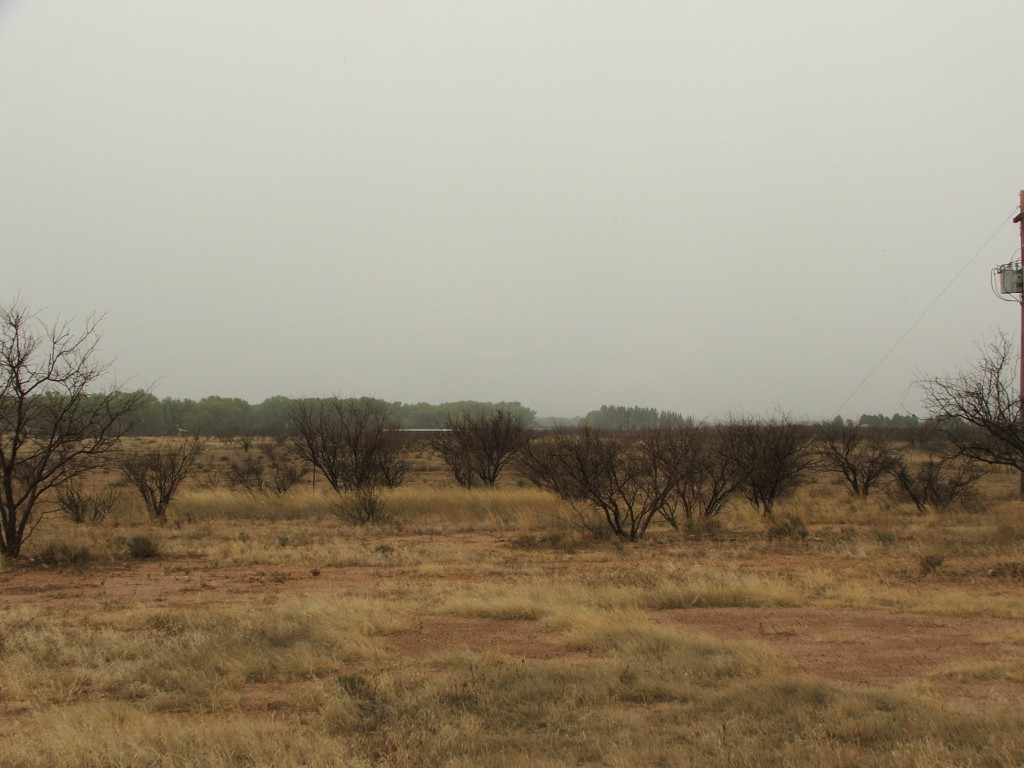 The birds taking roost while letting the weather pass over.
Snowing up closer.
Coming down harder.
A good picture with the snow.
The Huachuca mountains.
A closer look from the 2nd story of our house.
*sigh* I love snow. 🙂 At least this kind of snow. 😛 I don't know how well I'd handle 10 foot drifts! 😮