Lydia and the 2 bears
23 Feb
Lydia was being extra affectionate. 😀 I had dug out my little Pooh Bear, check and she was hugging it.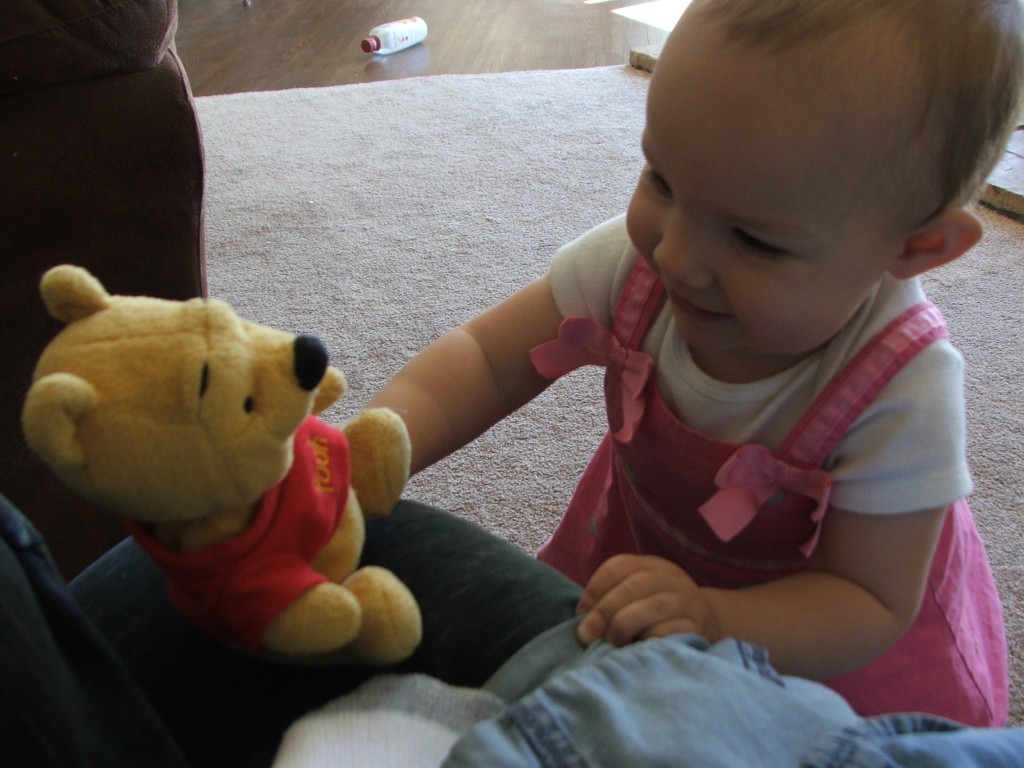 Then she got a hold of my big bear, healing Chocolate.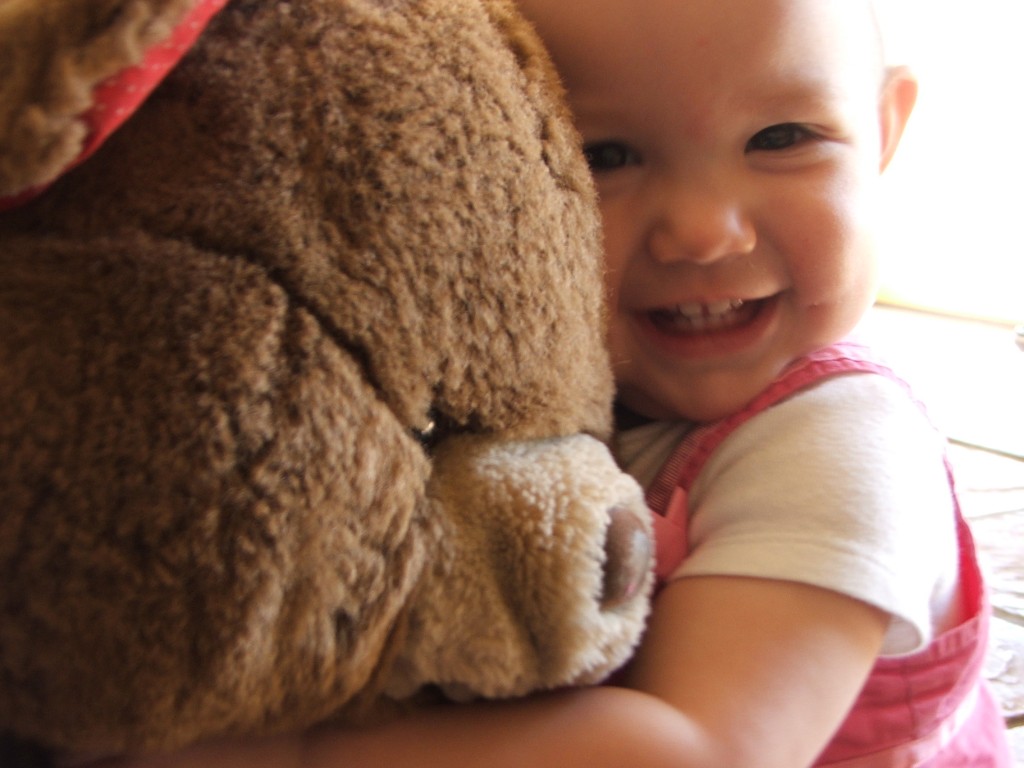 She was picking it up and carrying it around!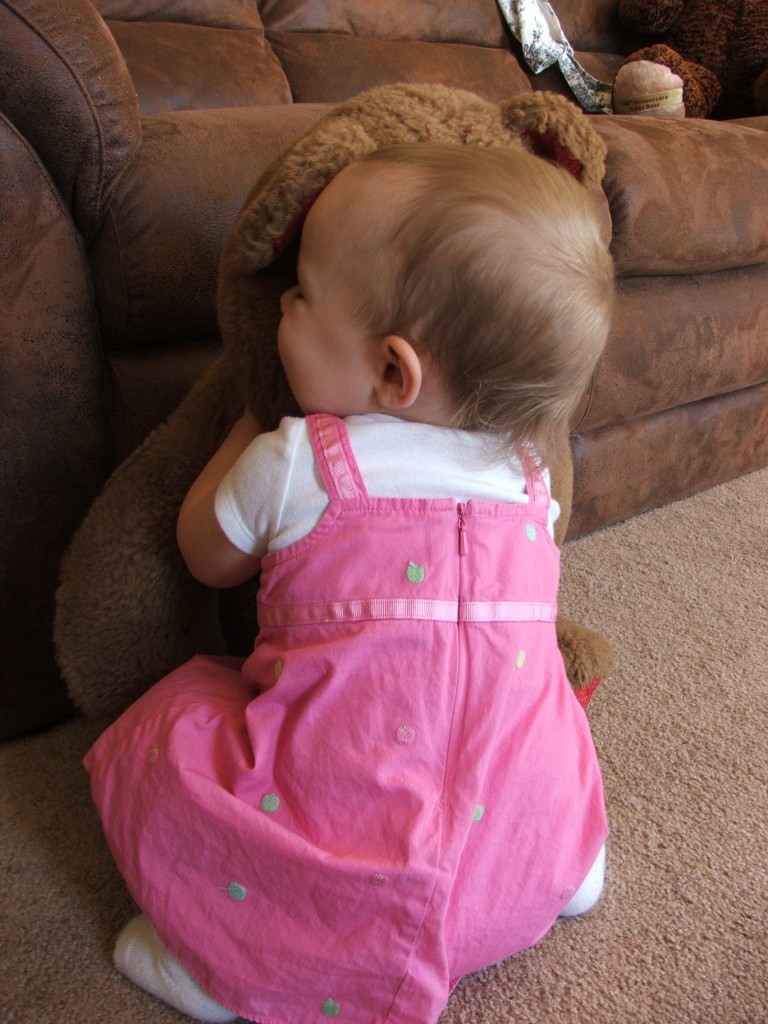 I just thought she was so cute. She is very affectionate, and a very happy little girl. We love our Lydia!