Lydia's First pair of Tennis Shoes & Mommy's Anniversary Gift (a Vacuum)
21 Feb
With the outdoors available, and Lydia able to walk (and getting better at it), I finally got Lydia her first pair of tennis shoes. 😀 I thought that they were adorable!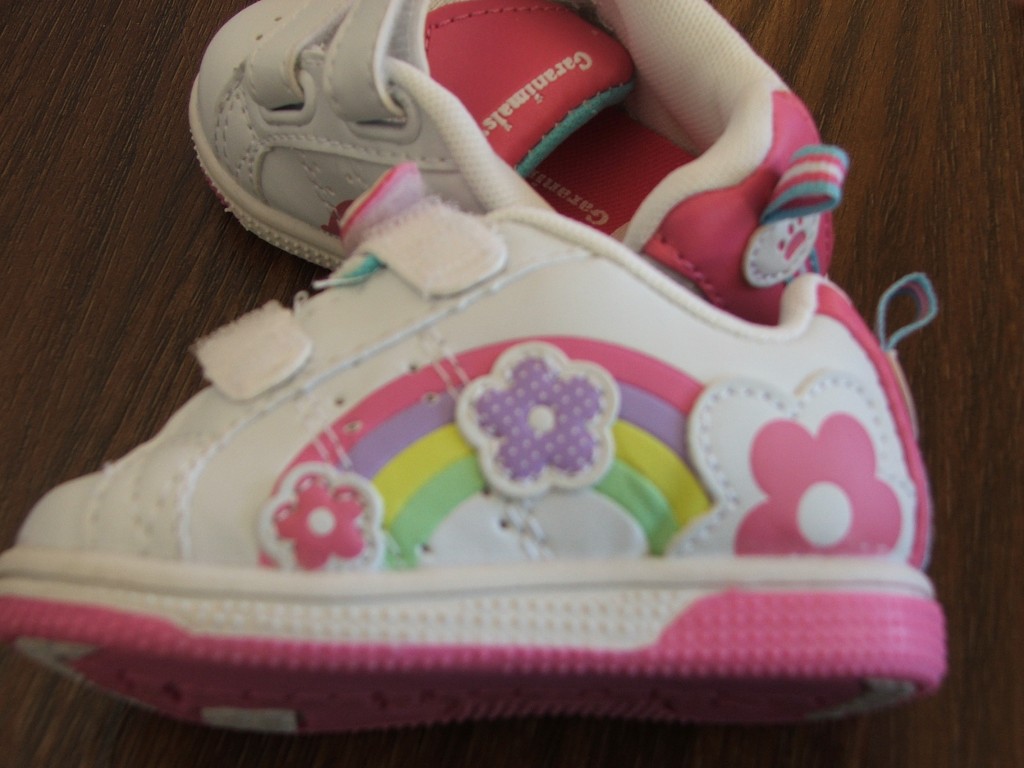 She's having to get used to the feel.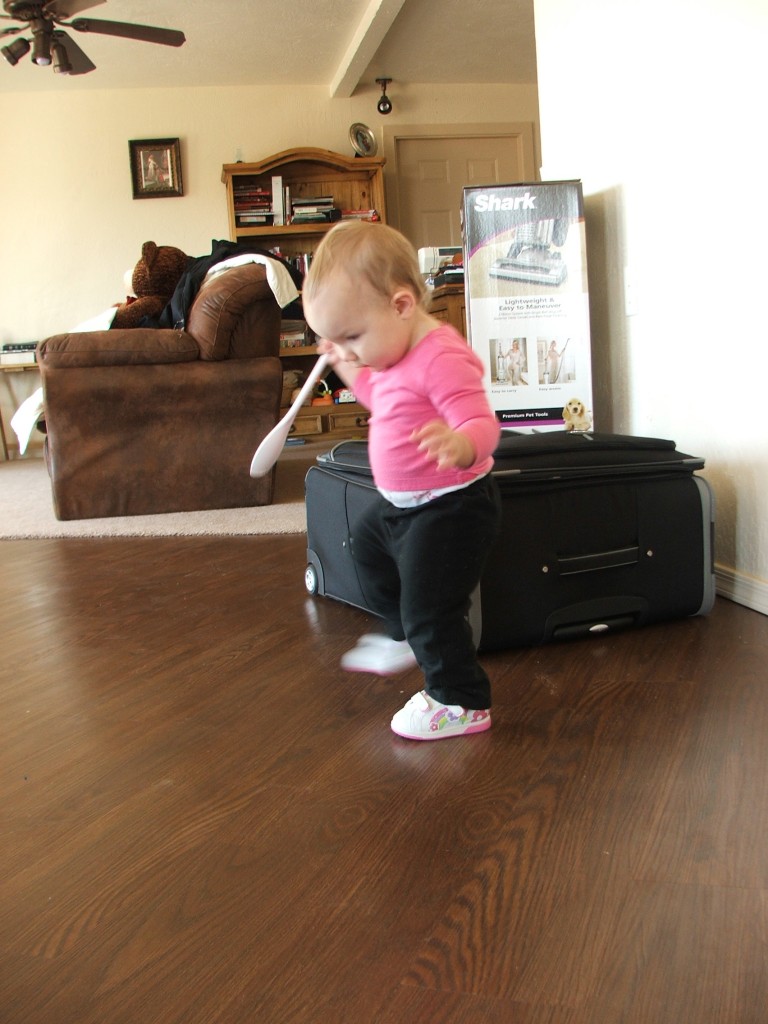 I had her wearing them inside first.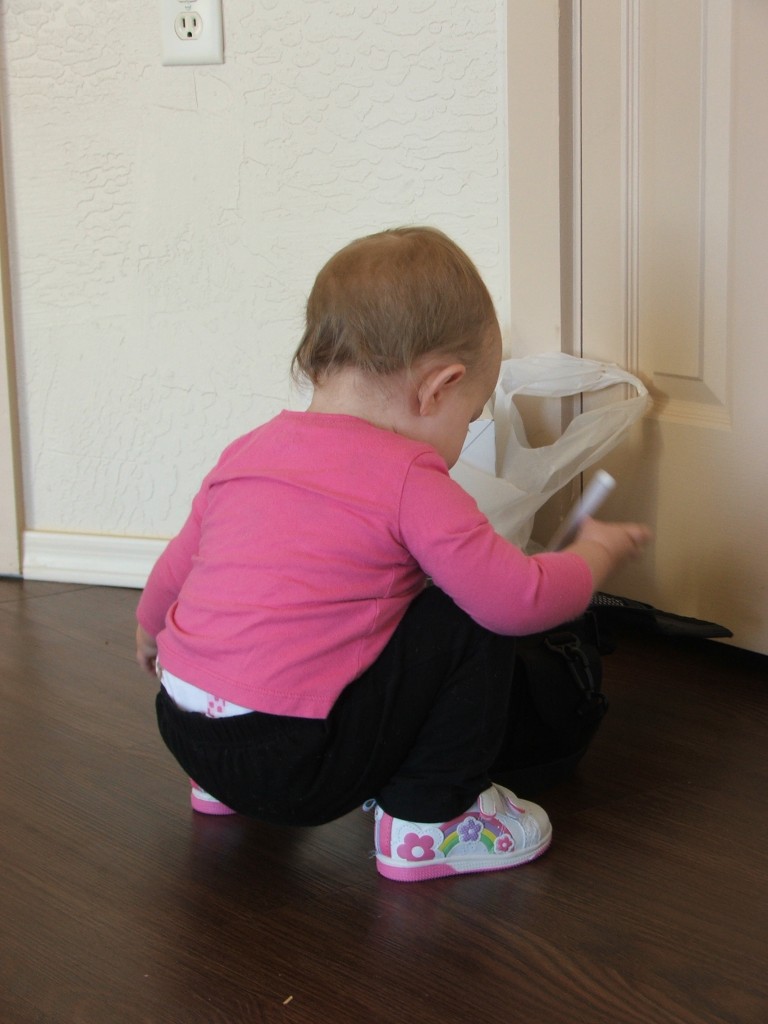 A closer look.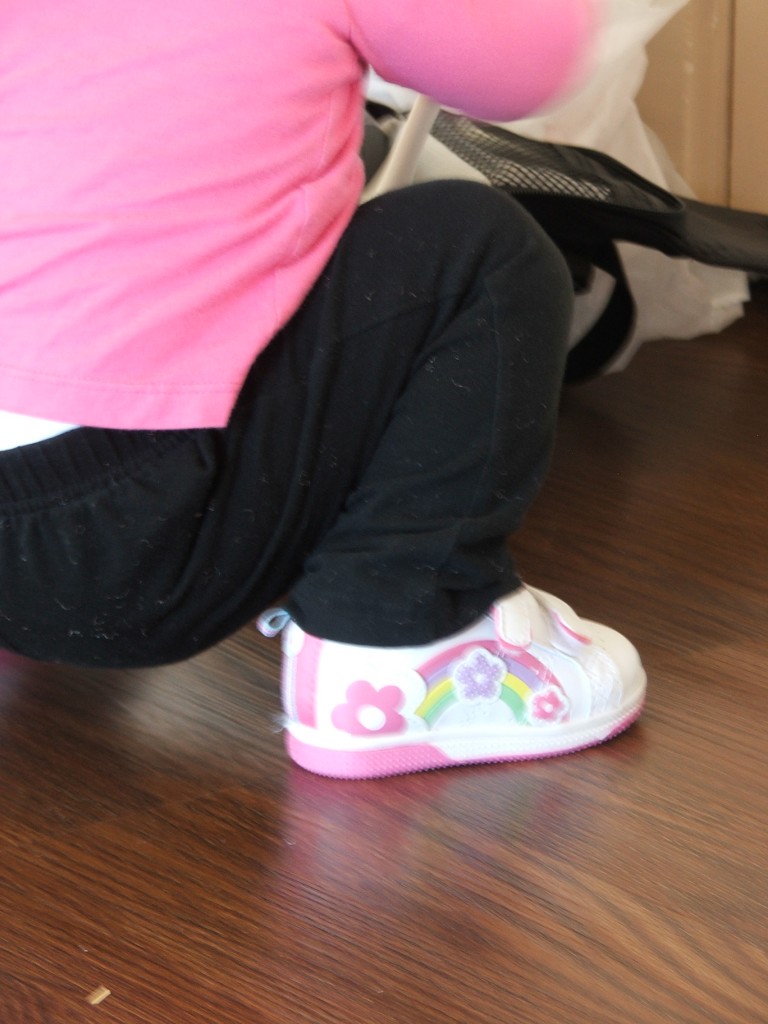 And here is Lydia with Mommy's 2nd Anniversary present (from Daddy!)
Jordan got me a nice Vacuum! I have never been so happy to vacuum anything in my life! (I really hadn't had a vacuum up to that point. We were borrowing one while living in Tucson, and since moving to Sierra Vista, I had no real vacuum, so I wanted to vacuum the floors very much!) I love my Vacuum! Thank you Jordan!