Lydia's first Christmas
26 Dec
We started off Christmas with Lydia opening her first gifts from Uncle Jonathan and Aunt Sarah Burley.
She'd never opened a package before, so this was fun. Lydia got a very beautiful handmade dress and a very clever (and also handmade) wooden baby toy that rattles. Jordan and I were very impressed with the quality of the workmanship on both.
Then we traveled up to Tucson to spend Christmas with Jordan's parents, Grandma and Grandpa Phillips, and the Sangers (all his Mom's side of the family). We arrived right in the middle of all of the festivities of putting together Christmas Dinner. Here is the table where the married couples sat.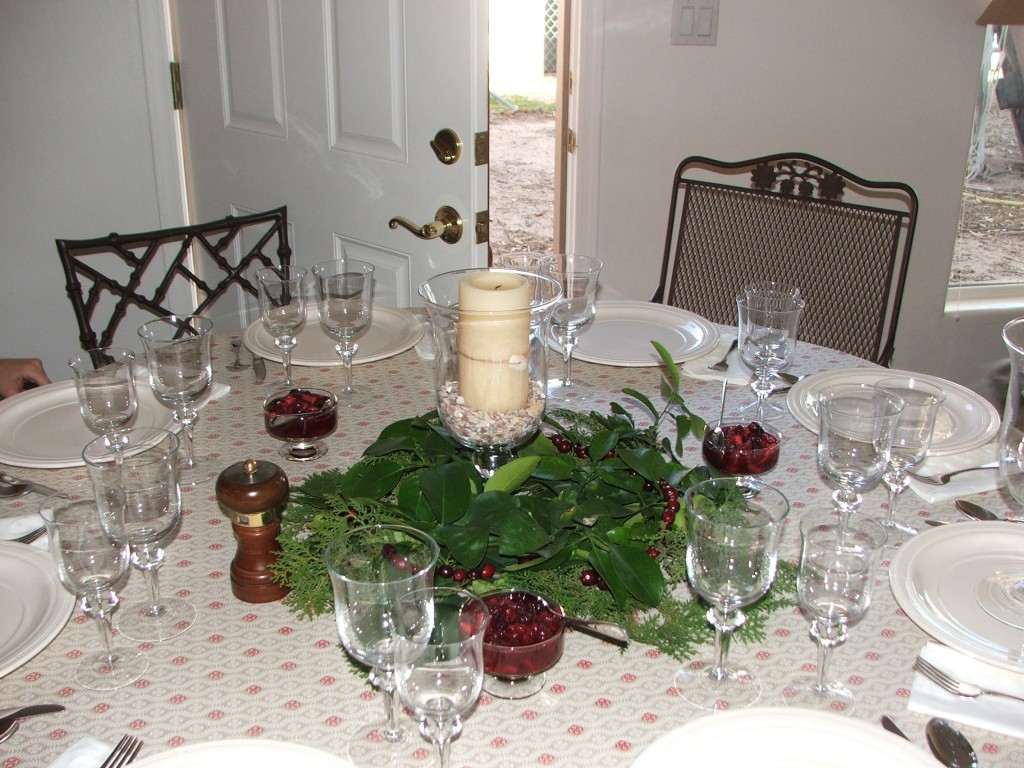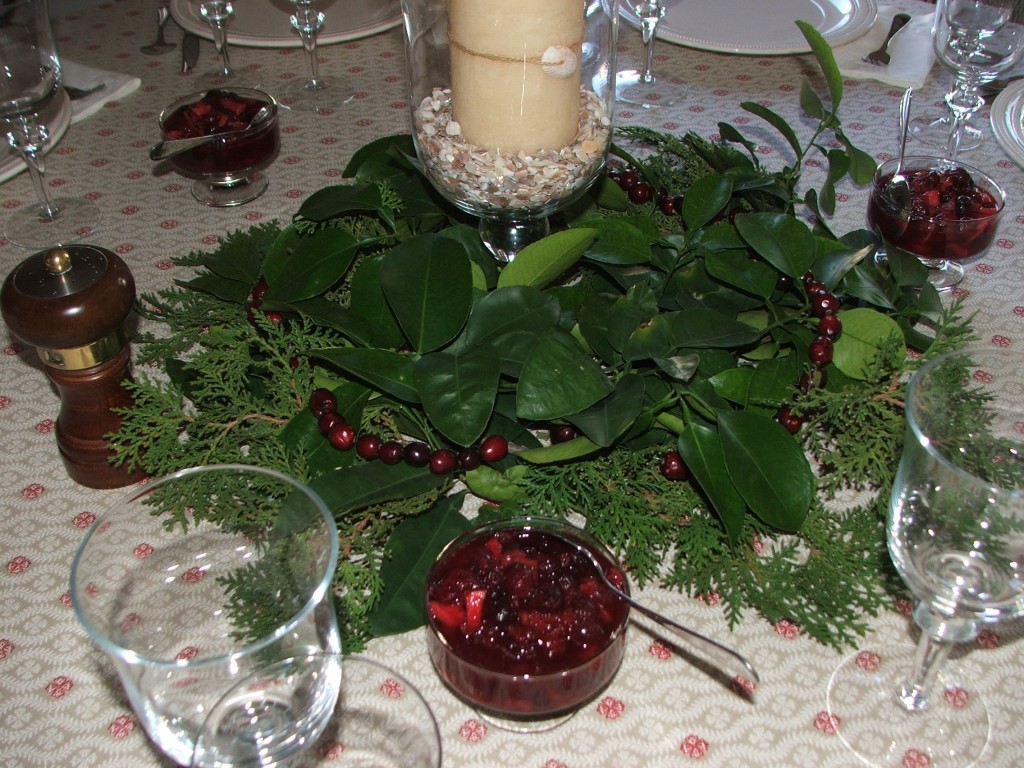 Grace decorated the table, and I thought she did a very nice job.
Here we have the younger girls doing a photo session.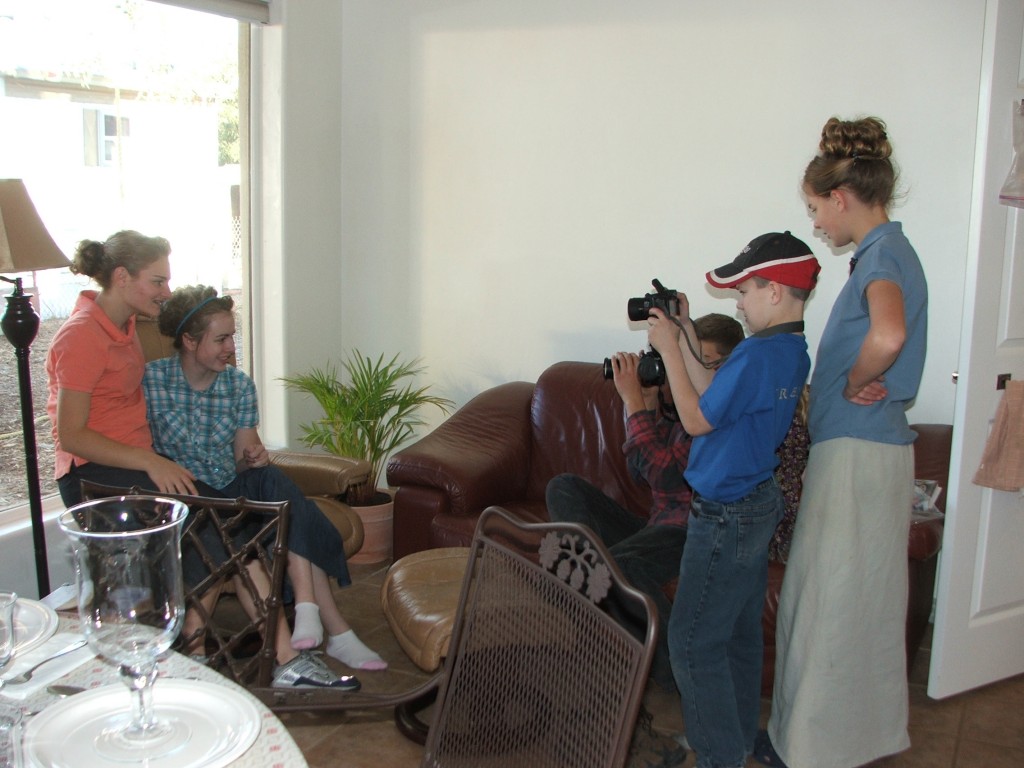 Lydia is now tall enough to reach the keys on the piano. 🙂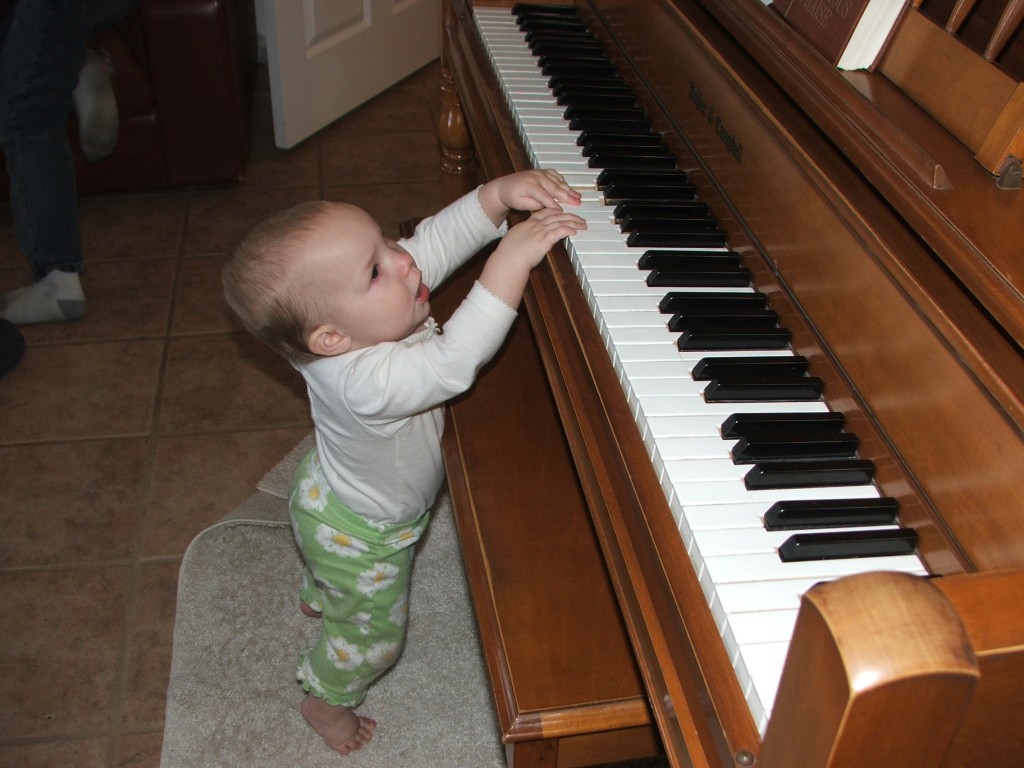 The men doing the dishes…(okay…Dad P. was doing the dishes while Uncle John and Austin looked on. 😀 )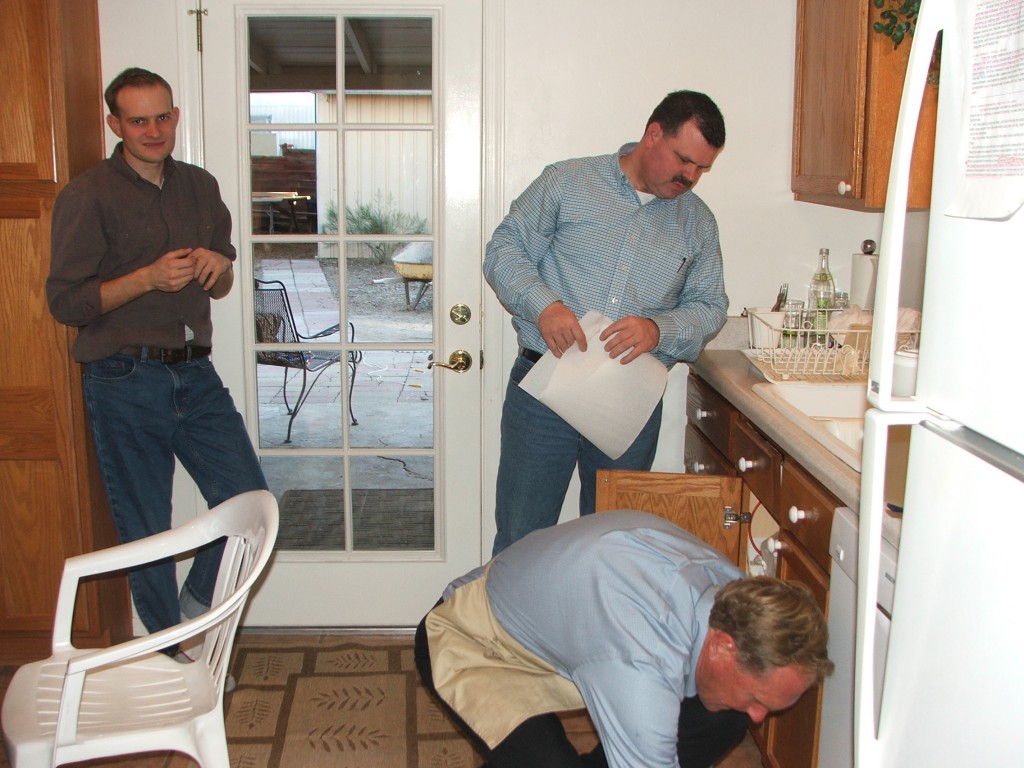 Chloe and Grandpa Phillips deboning the Turkey while the men stand around and talk in the background. Note the size of the crockpot…18 quart! Fits a whole turkey.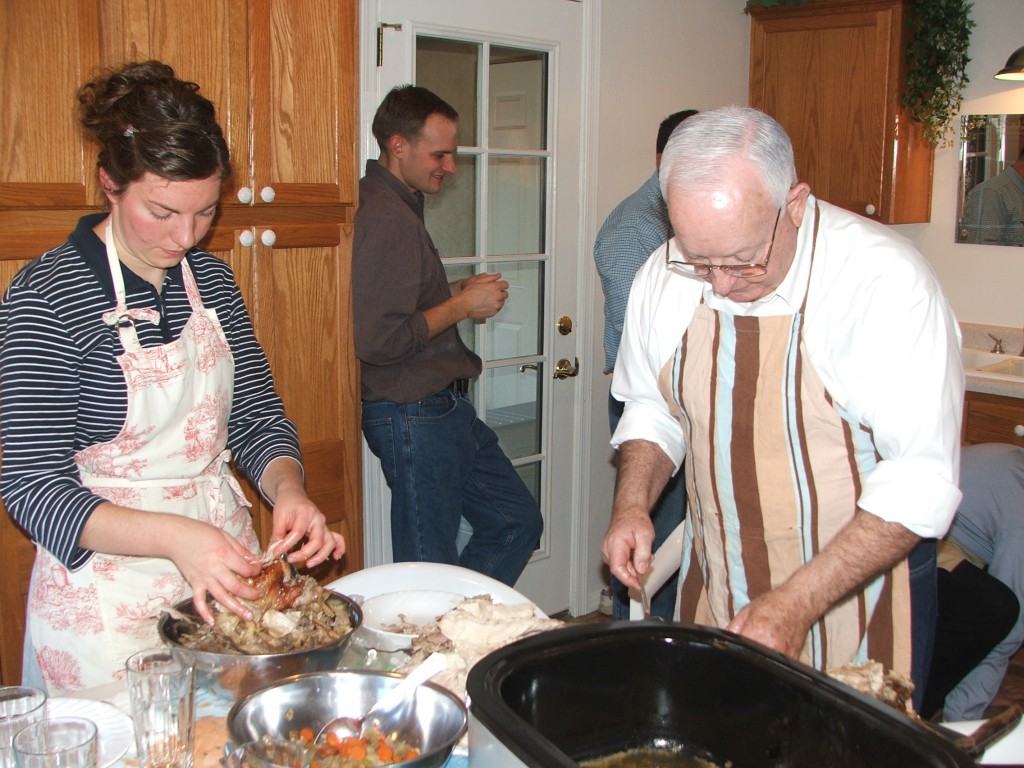 Lydia opening a gift from the Sangers (with a little help from Mommy. 🙂 )
A Fuzzy sheep! A blanket rolled up inside a sheep pillow. Very cute! We loved it!
Uncle John and Aunt Rebekah enjoying watching everyone open the gifts.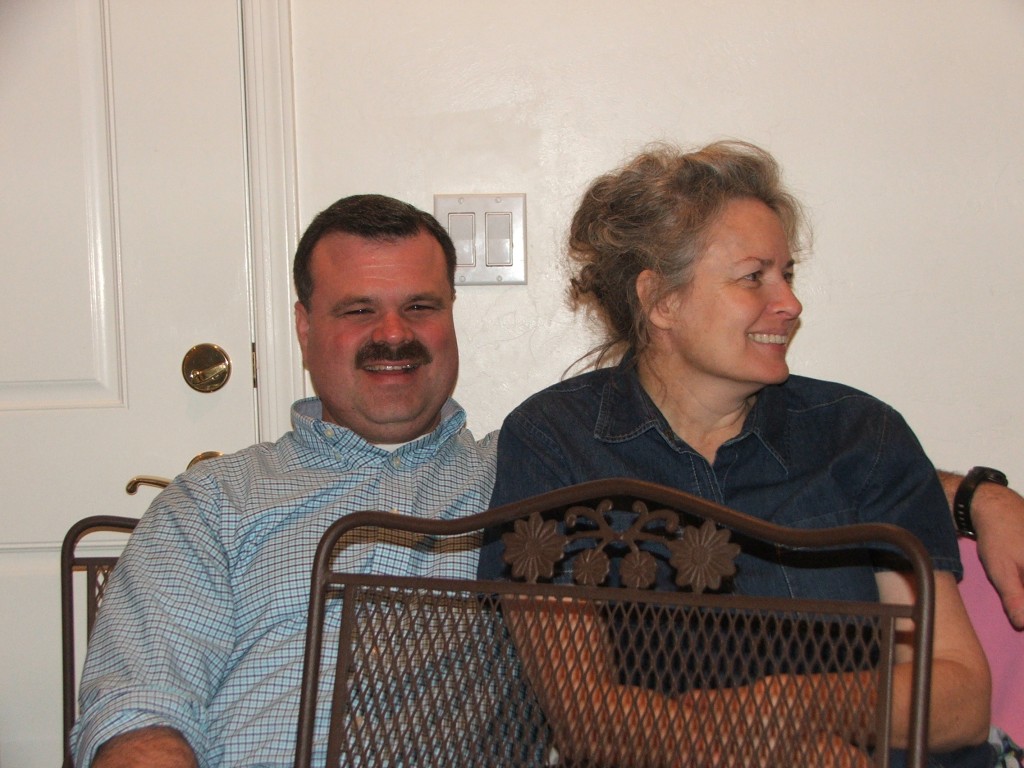 We were overwhelmed with everything everyone gave us. We were given Honey, a honey pot & dipper, kitchen utensils, homemade caramel corn, old recipes that had been laminated, clothes, a very special red wagon for Lydia and many more things. We just can't say thank you enough to everyone for all that was given to us.
Jordan took to task that afternoon of putting together the red wagon with Enoch and Lincoln, while Lydia eagerly watched for any bits of plastic that might end up her way.
Someone ended up giving her some bubble wrap so that the boys could work without her taking any little screws or anything.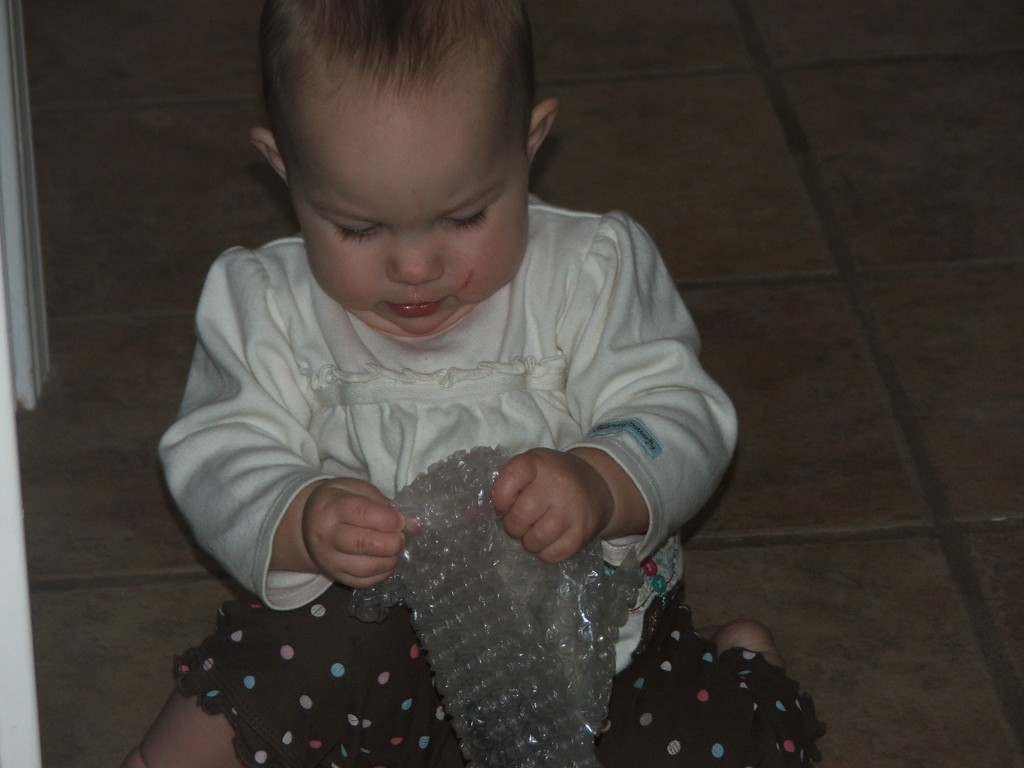 Christmas was very nice, not necessarily for the gifts, but for the love and warmth that was there. A family, together, loving each other. What better way is there to spend Christmas?