Baby Shower
23 Dec
One of the girls who lives here in Sierra Vista had just had her baby, and as they waited to find out what the baby was, thus the shower didn't happen until after the baby was born. The games were very creative, and the cake was beautiful. 🙂
Can you picture full grown women feeding one another baby food, and sucking apple juice out of bottles? I hadn't been able to either, but now I have video of it. :p
The games were all very creative. The first game was very funny to watch. You had a partner that sat across from you. Both of you were blindfolded, and one of you got to feed the other person baby food out of a jar. As both of you are blindfolded, you are both swaddled with towels because of the mess. That was fun to watch. (note: WATCH. I didn't say participate. 😛 )
Then next game was to see who could suck apple juice out of their baby bottle the fastest. This one was also fun to WATCH. 😀
They had 4 rounds of the apple juice drinking (with about 5-6 ladies in each round), and the winners from each round were pulled aside. They were then paired in teams of two, in which case they were blindfolded again, and only using 1 hand apiece, they had to dress a doll baby, from the diaper to the hat. Talk about a challenge!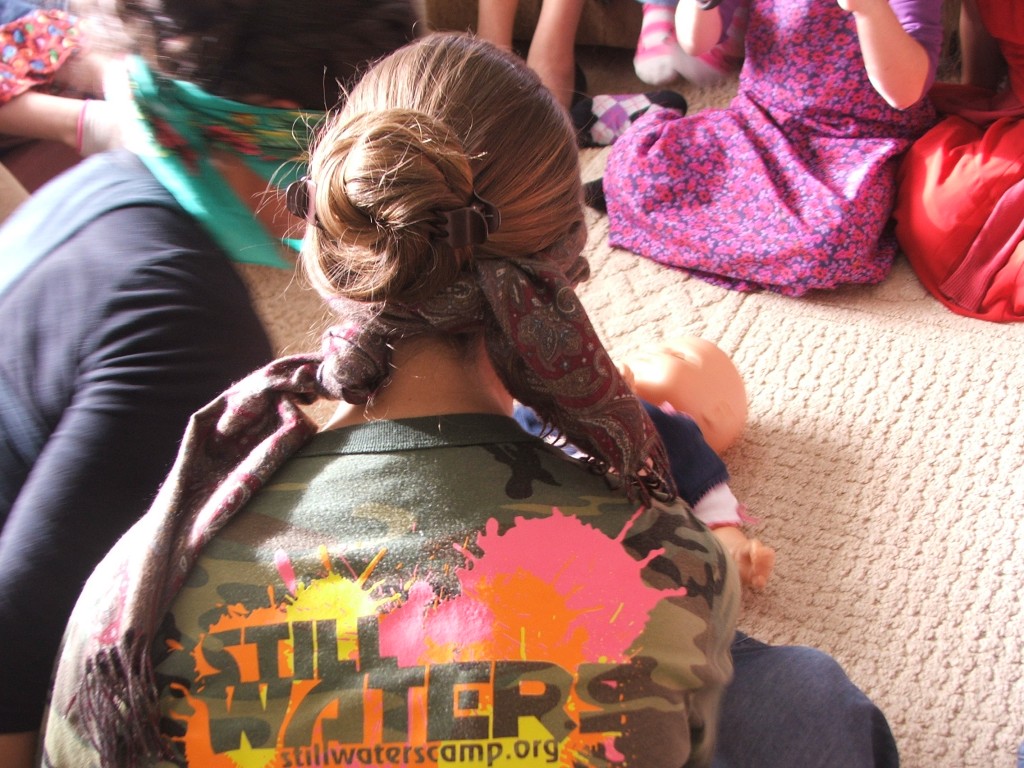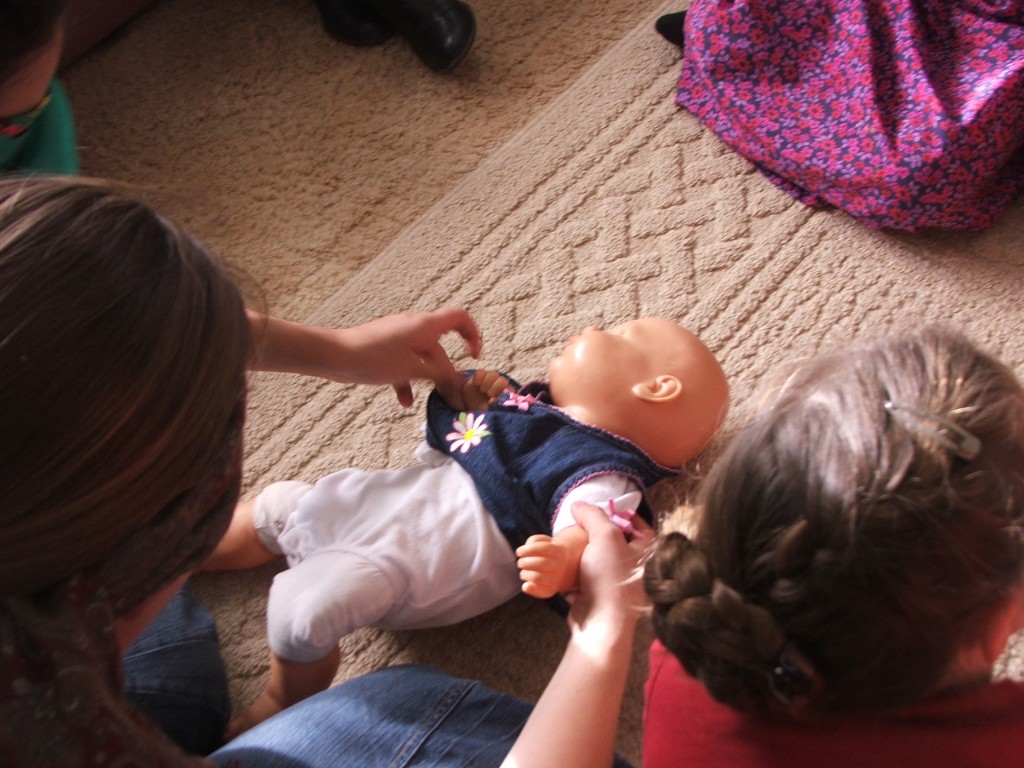 Needless to say, I think everyone had fun.
Lydia enjoyed the company. She had a blast with all of the people around, and with the twins (Titus and Silas) who are just a day younger than her.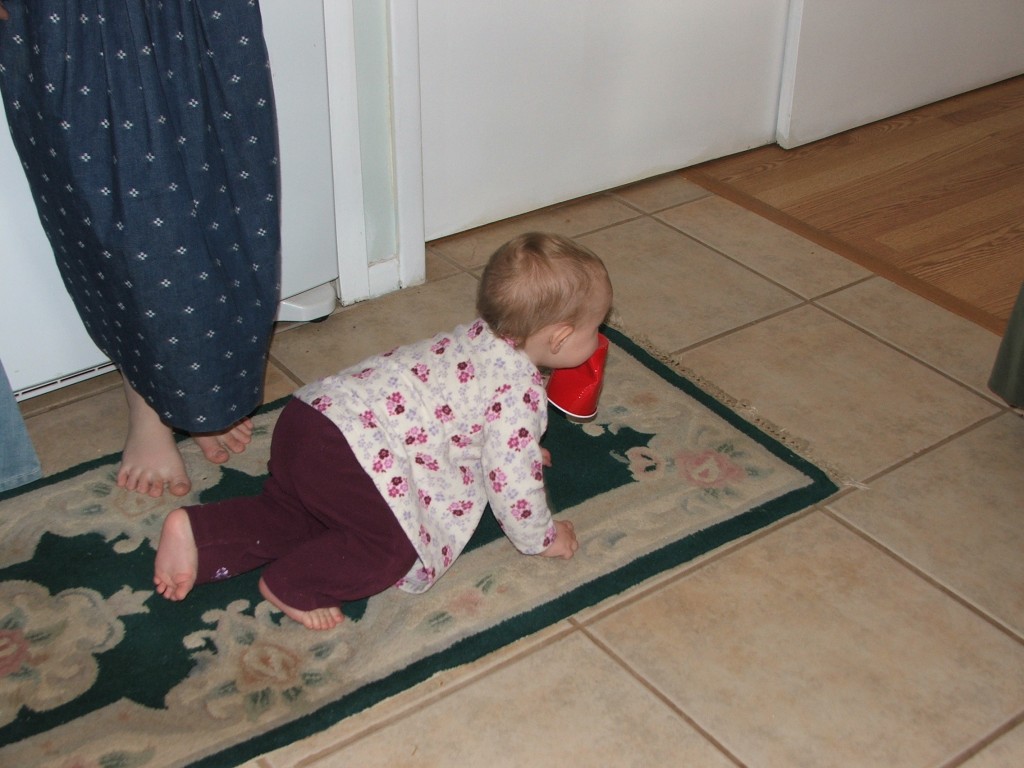 Here was the cake, done by Sis Mary Garcia (one of the Grandmothers of the baby that had just been born.)