Pasta!
21 Nov
So…inspiration usually is deceptive, as it often will involve more than you think. Here we have a pasta inspired meal. I was in Tucson as Jordan, Lydia and I were going to fly out the next day to Florida for Thanksgiving. Grace inspired making pasta (we made raviolis), and the next thing we knew there was dinner plans going full swing.
Lilliana is standing behind the table that she decorated.
The flowers were her creation (along with some help from Hadassah).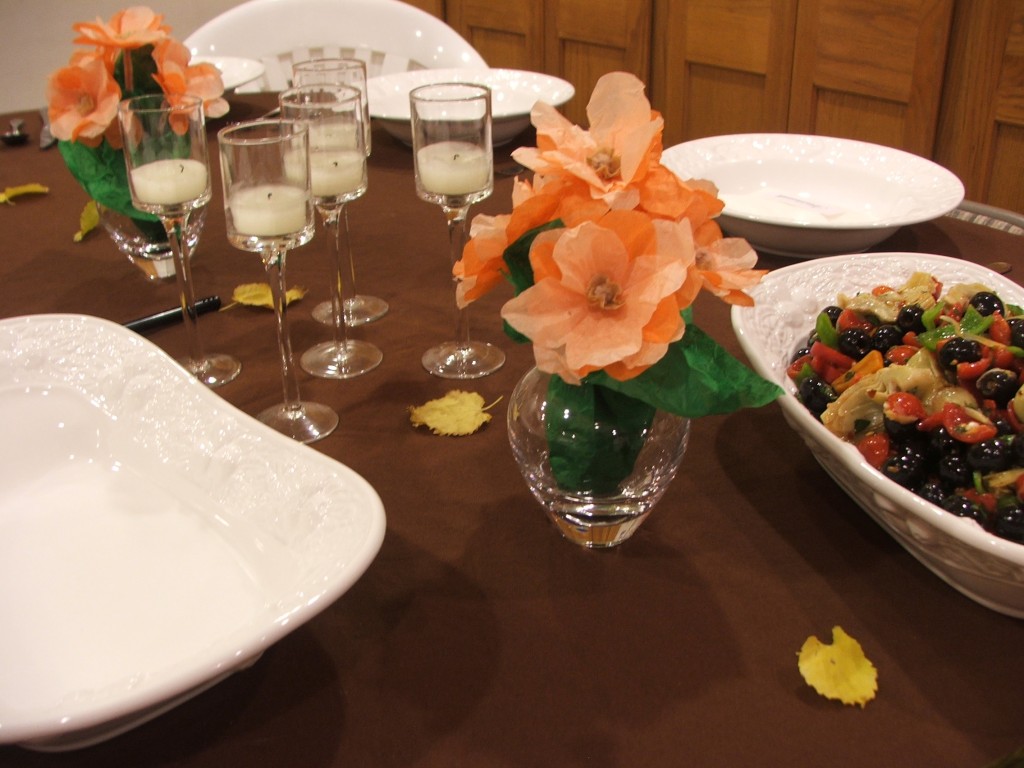 Here Enoch is helping Grace turn the pasta machine crank.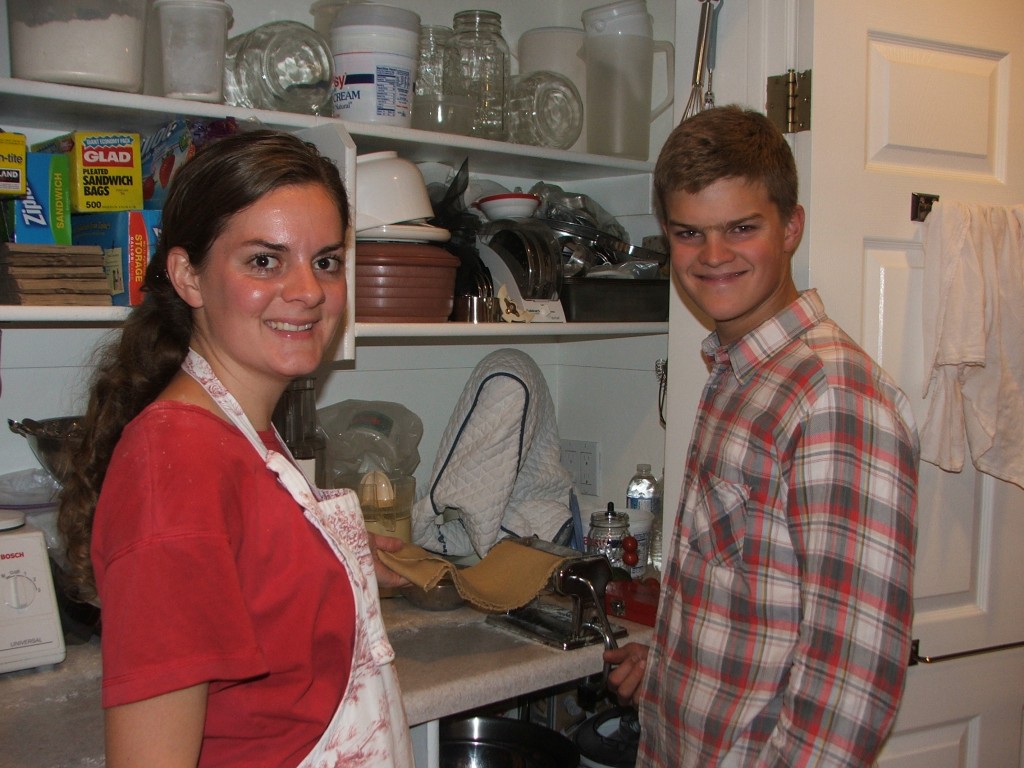 They are feeding the pasta into the machine.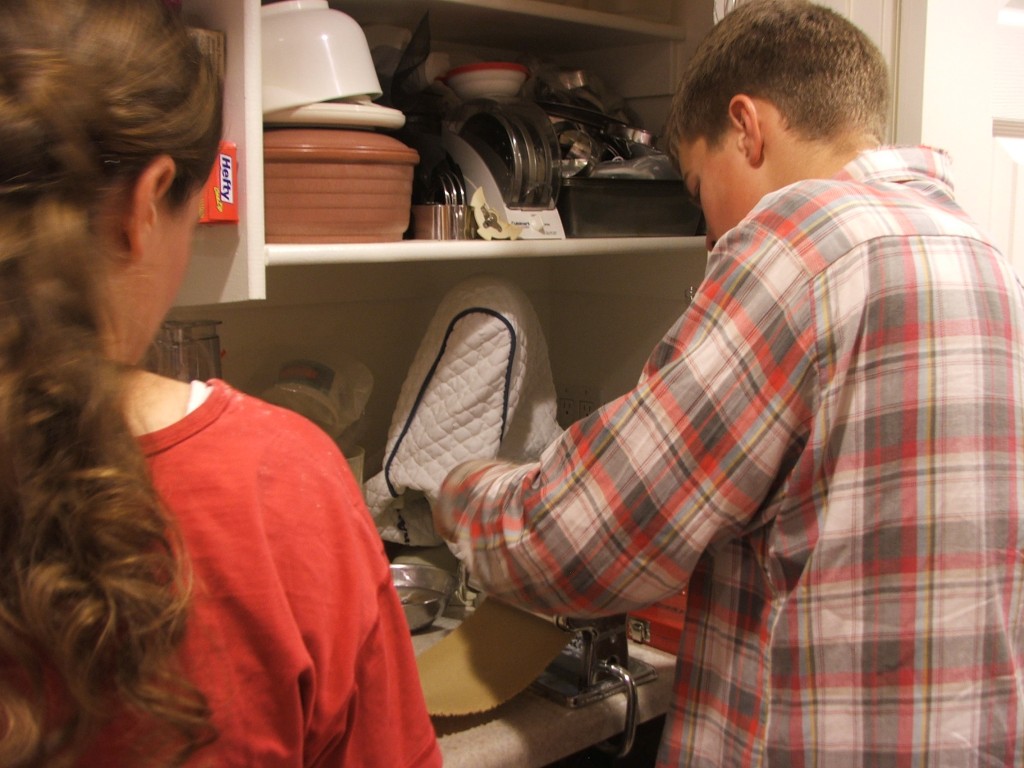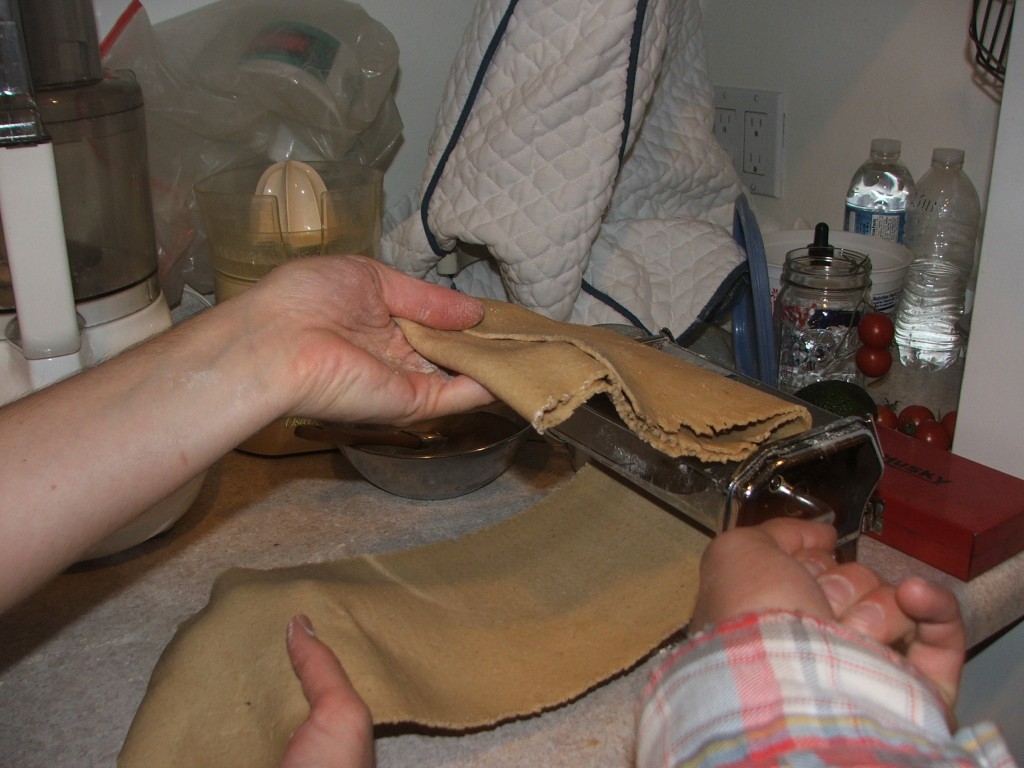 Lilliana's inspiration struck even further, and she folded napkins into the shape of envelopes, and placed a name card at each place.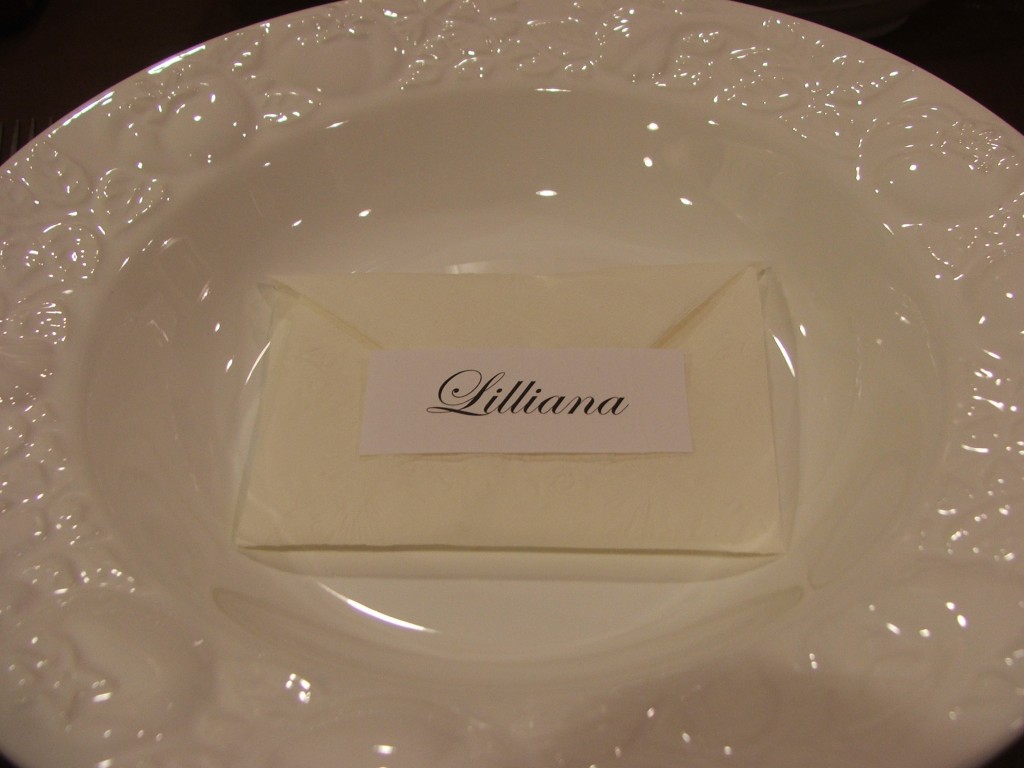 The menu consisted of Antipasto (Artichoke hearts, tomatoes from their garden, olives, basil (from the garden), garlic and olive oil.)…
…Salad, breadsticks, sauteed green beans and Eggplant and the Ravioli on a bed of Rotini pasta covered in Marinara sauce.
The Ravioli were stuffed with homemade ricatta cheese, basil, and parmesan cheese. It was a thoroughly satisfying meal (though now I know why the Italians eat so late in the evening!!! We didn't sit down to eat until after 8pm!)