More kitchen inspiration
14 Nov
So I roped Austin in to helping me in the kitchen to get things finished up. (Actually, nurse Jordan volunteered Austin and Zachery to help me. :D) Zachery worked on salad I think, ask and Austin had the fun job of working on dessert. Zachery and I ended up coercing Austin to put on the outfit to go with the task.
He reluctantly very graciously posed for it.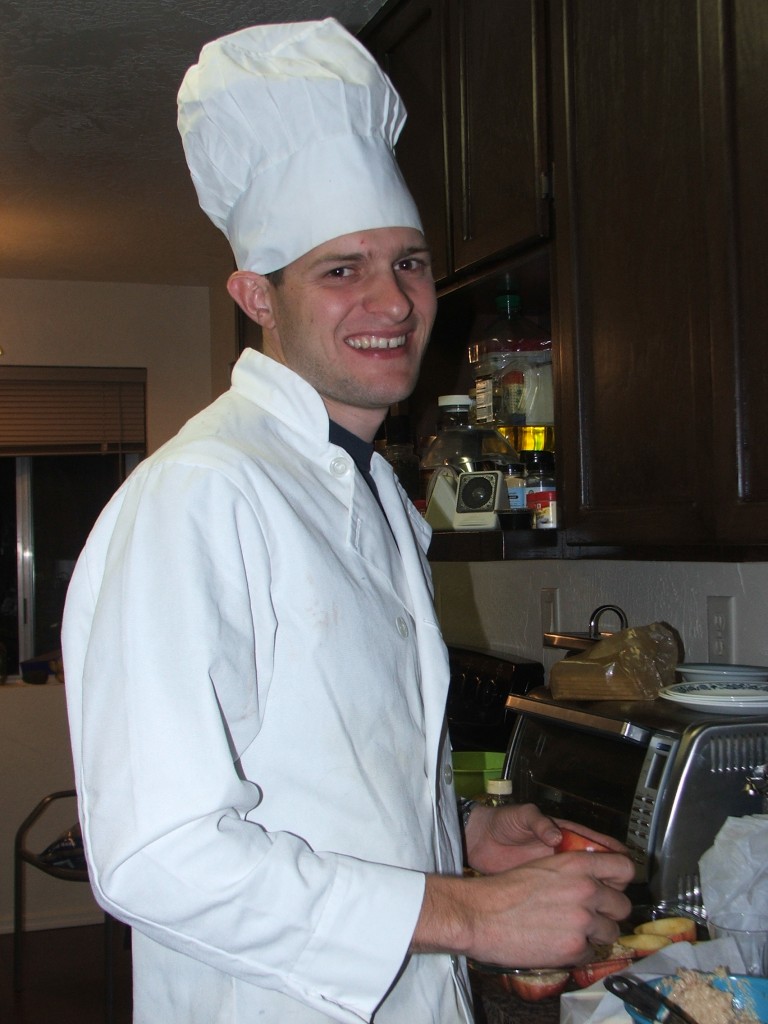 Meanwhile, nurse Jordan was very patiently waiting for us goofs to finish up in the kitchen so that he could eat dinner!
Dessert was stuffed apples (two kinds, one had graham cracker crumbs, butter, apple and cinnamon, while the other had cream cheese, peanut butter, apple and honey. WOW!).