Kitchen Organization and Inspiration
2 Nov
So now that we have moved, I have a few more drawers with which to organize things.
As shown here, I now have a nicely organized knife drawer,
silverware drawer,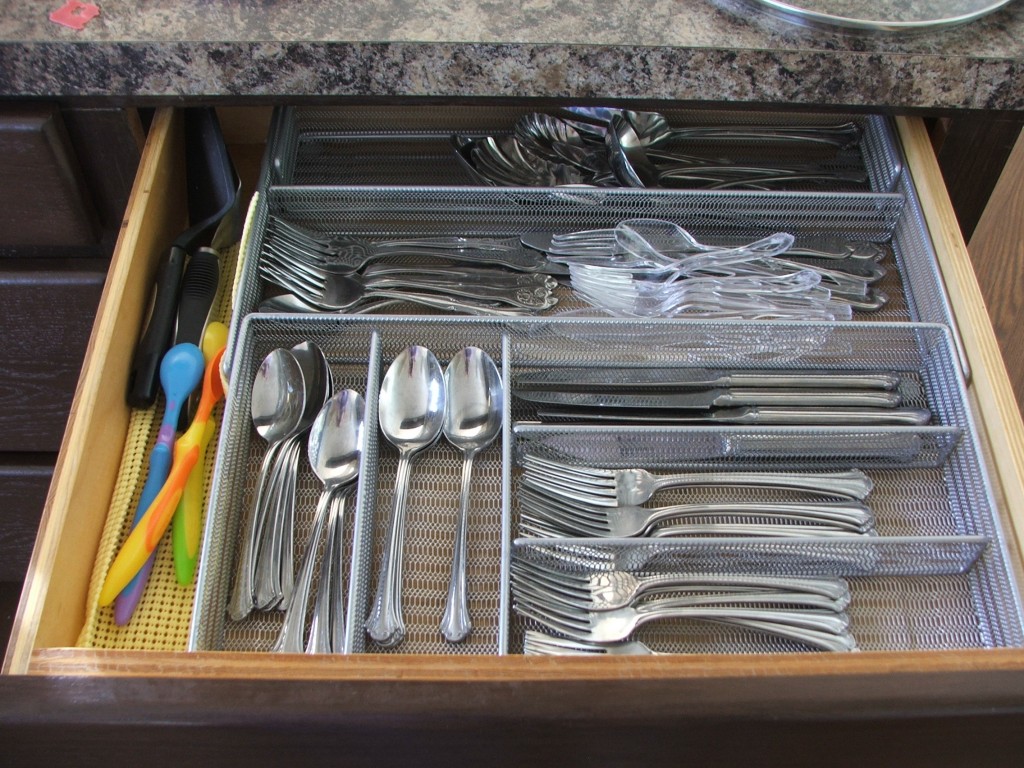 and utensil drawers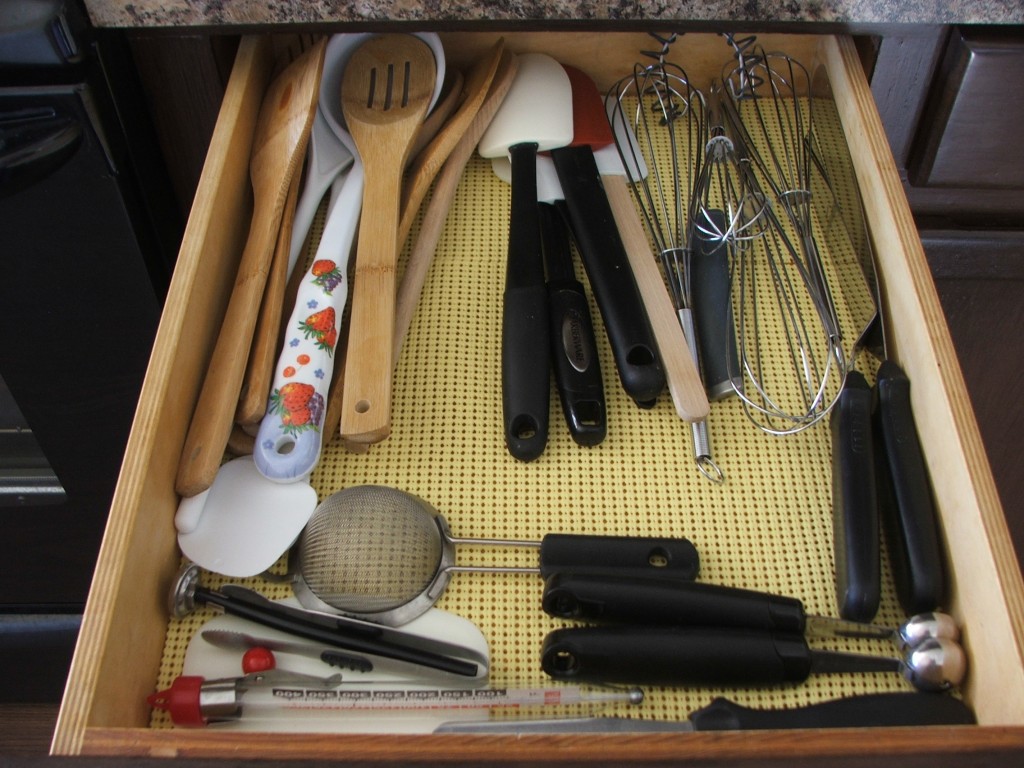 (which have gotten a bit more crowded since I first took the photos, but the organization remains nonetheless). I even attempted organizing my freezer!
Lydia once again assists in organization. 😀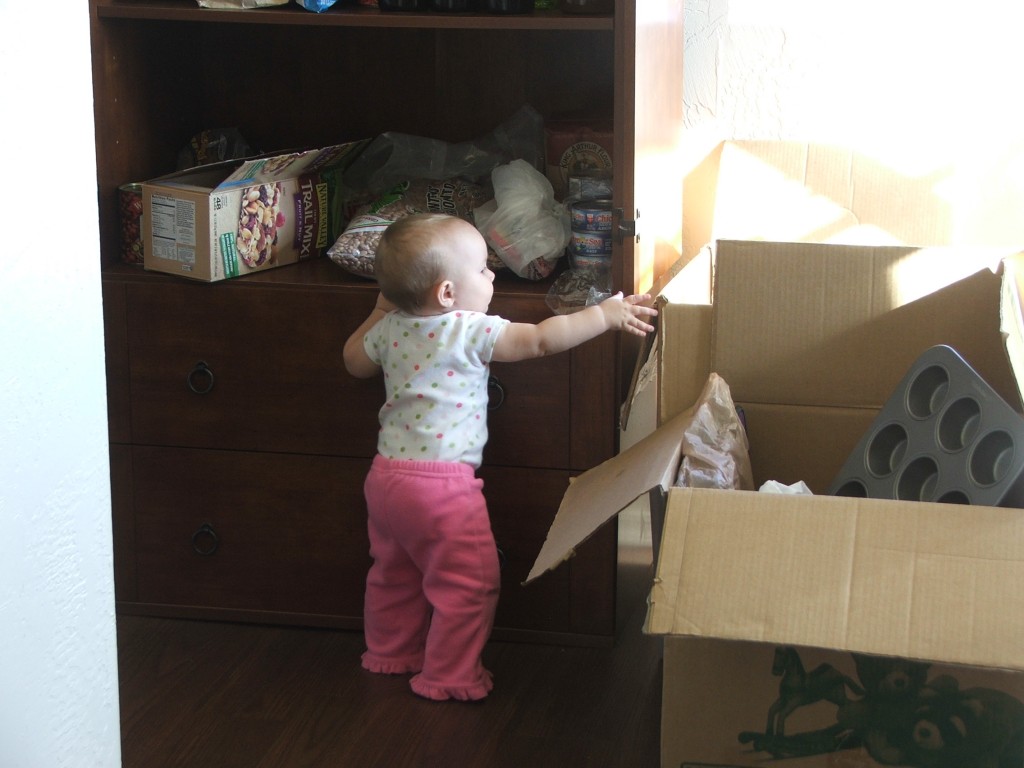 Also…I had a very delicious dish made by Jordan's sisters in which I attempted to recreate, only my "Eggplant Parmesan Casserole" reincarnation turned out a wee bit different as I sauteed the *cough* Italian Squash in a pan instead of in the oven.
You slice the Squash or eggplant,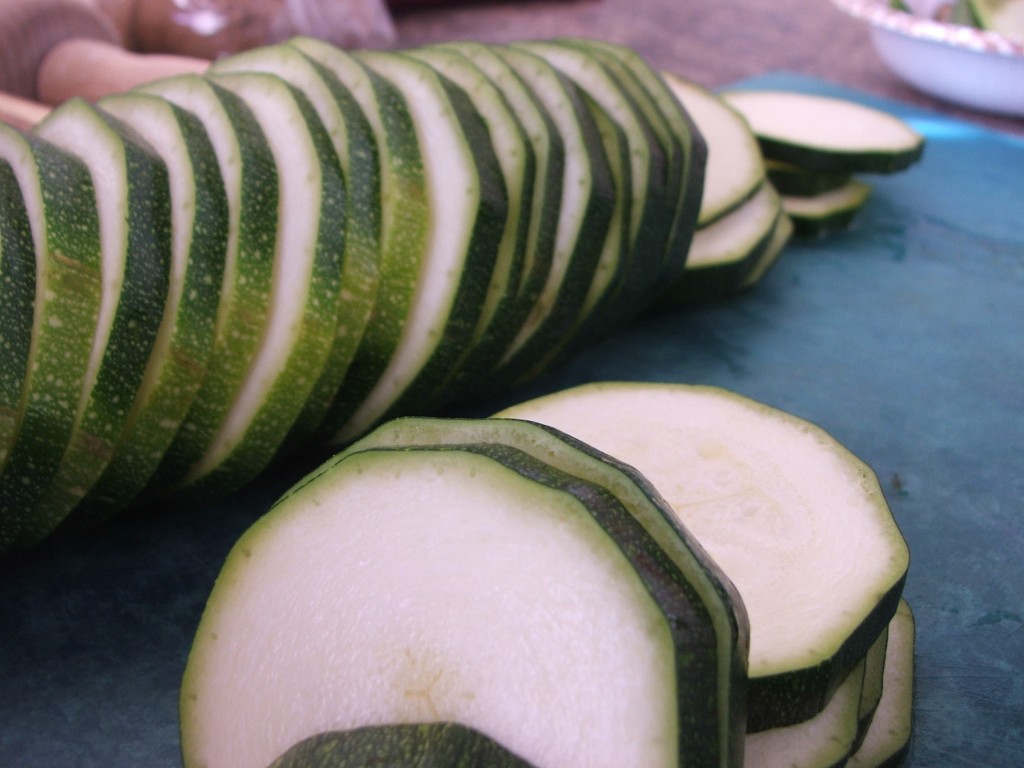 sautee it in a pan of oil until they are nicely colored,
and as it comes off, let it dry on papertowels. (I covered the sautee pan as the oil was splattering all over.)
Layer the bottom of the pan with the vegetable.
Here I used Penne Pasta which turned out rather nice.
Layer pasta, then sauce, then more vegetable, pasta, and sauce.
As I did not have any cheese at the time, I chose to use a bread crumb topping.
If I would have had Mozzarella or perhaps Monterey Jack, I would have layered the cheese on top of the sauce, and then breadcrumbs perhaps.
Lydia was in a particularly inquisitive mood. She was checking out the camera. 🙂