Fondue at Julie's
20 Oct
Once again, Chef Julie provides a masterpiece of a meal.
If you remember from this post we had discussed the possibilities of fondue, and so out of last minute inspiration, we decided to have the fondue dinner. After a bit of research, we decided on pizza fondue for the main course with chocolate fondue for dessert. Chef Julie saw to all of the preparations.
It was very delicious, paired with a french bread and a sourdough bread as well as Trader Joe's sparkling lemonade and limeade (Julie's specialty).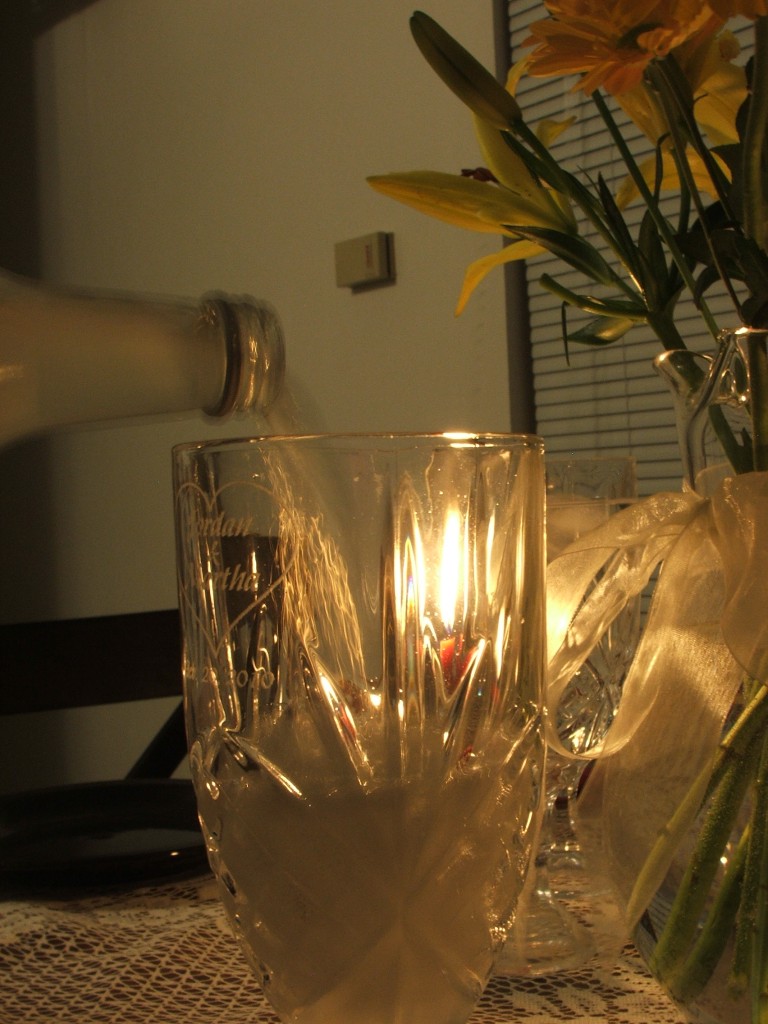 As her grocery shopping trip yielded a bouquet of yellow flowers, there called for a rustic style vase, so a clear pitcher lent itself nicely for the occasion.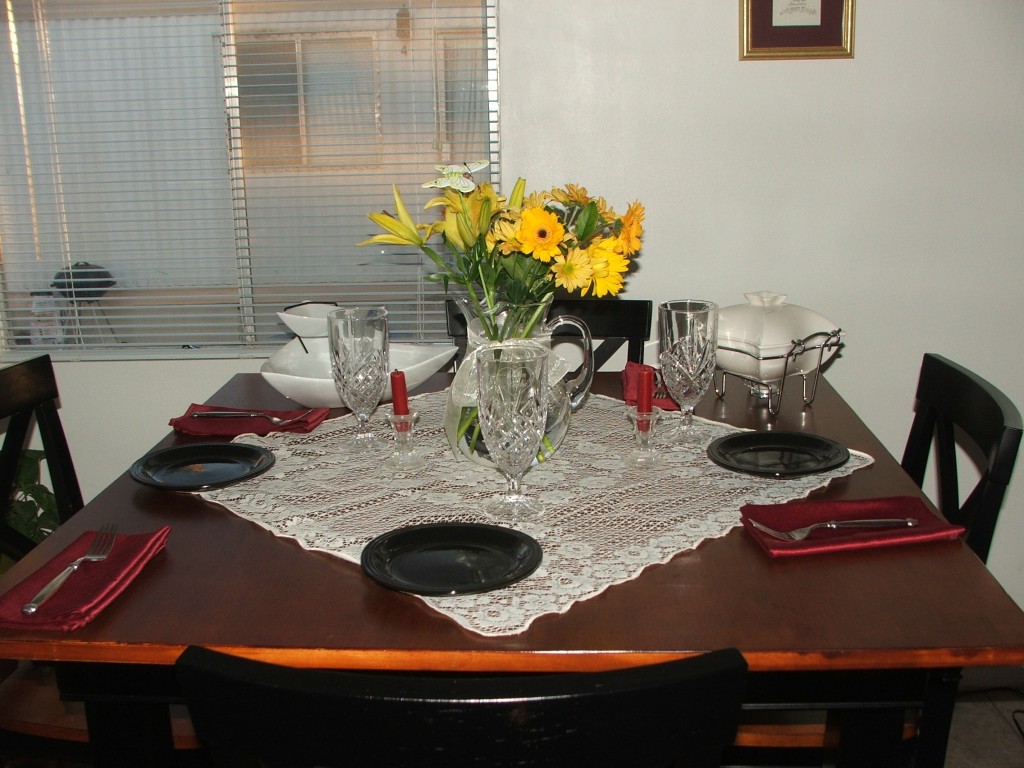 We pulled out my crystal glasses as we now had another occasion that called for nicer dishware.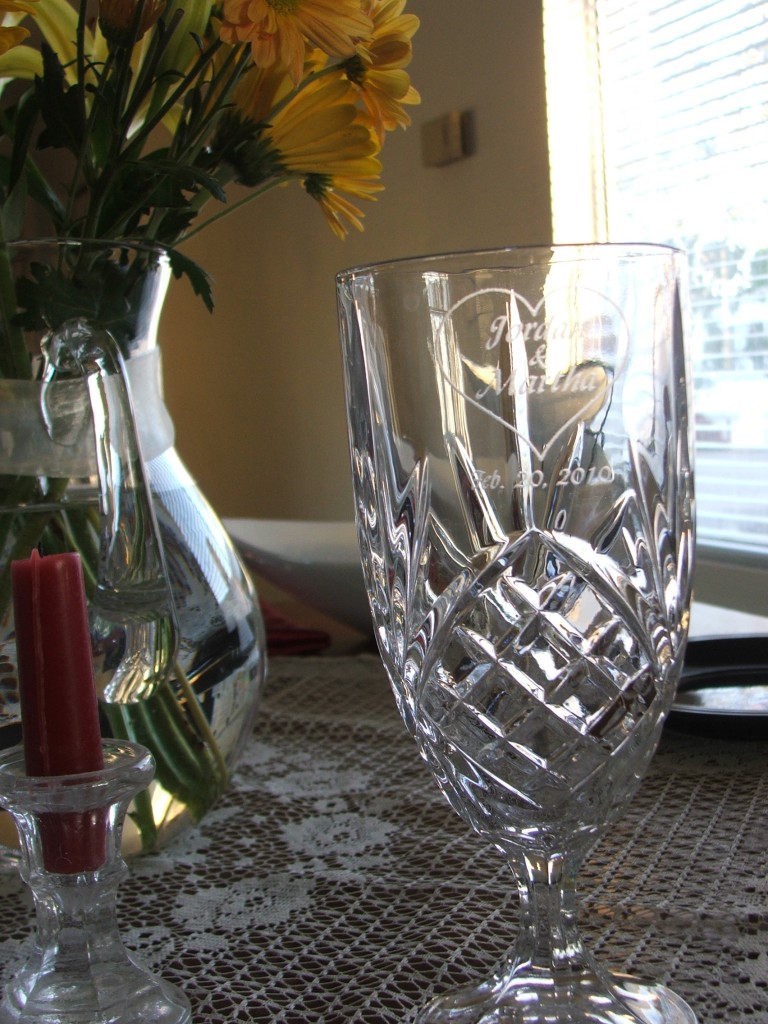 Red satin napkins, a lace tablecloth, and Julie's square dishes added a nice feel to the decour. As black and red were the dominant theme, I happened to have a pair of red (partially used) tapers.
I also finally got to use some of my serving dishes that Jordan and I received for our wedding.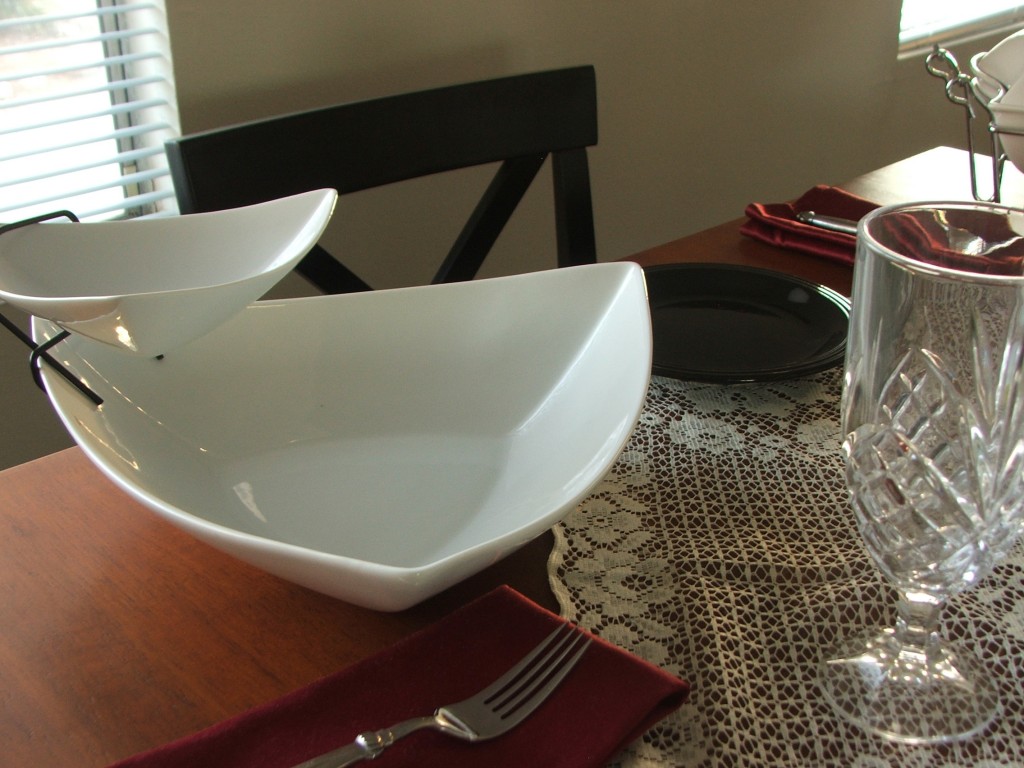 Many thank you's to Mrs. Richard for the warming covered casserole dish…I LOVE that piece!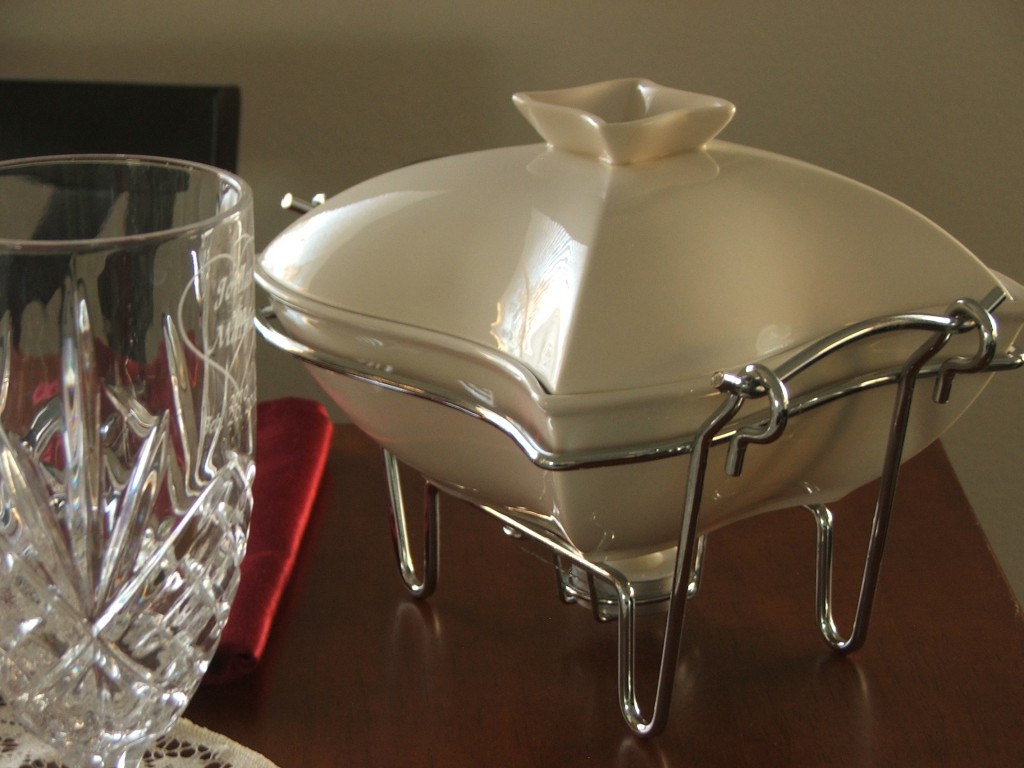 Dessert consisted of a nice chocolate fondue paired with pineapple, banana, angel food cake, and strawberries.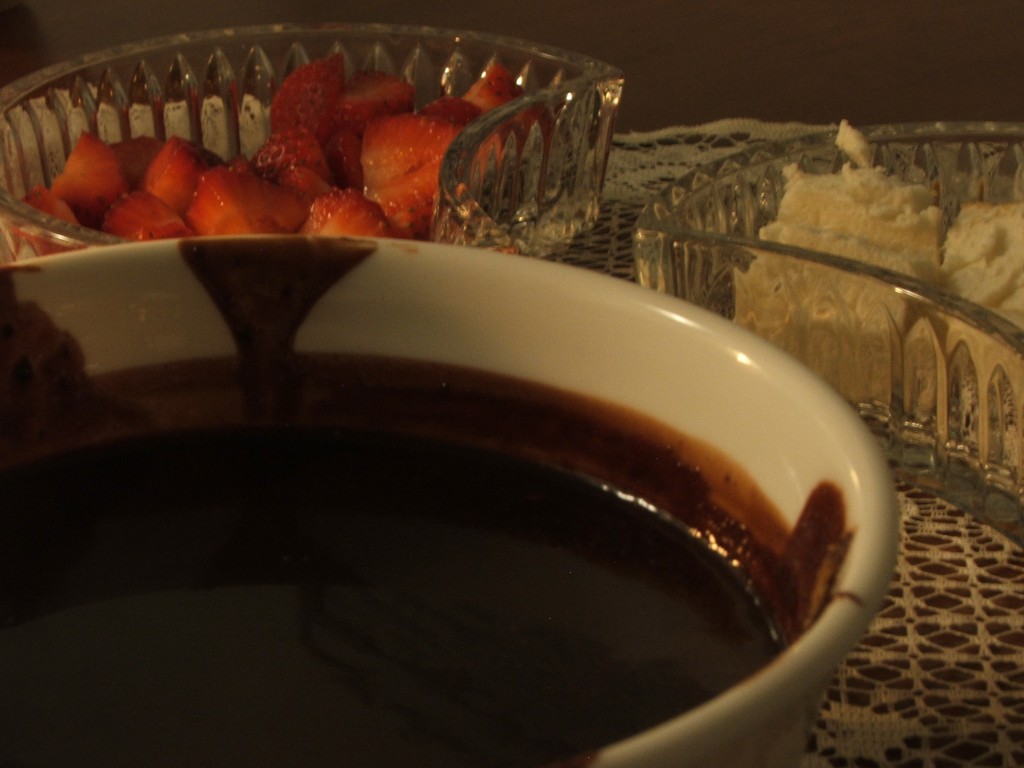 Julie, myself, Jordan and Ashley all enjoyed our dinner quite thoroughly. We shall have to see what is next. Perhaps a nice formal sit down with Beef Wellington, sparkling grape juice and eclairs for dessert?