Bouncey Seats and Breakfast
17 Sep
Lydia likes her bouncy seat toys. I've discovered that she also likes to try to climb into the seat to get to the toys.
The irony is, when I put her in the seat and buckle her in, she doesn't want to be there long. She's getting good at climbing up on things.
Jordan was really sweet and made me a lovely breakfast.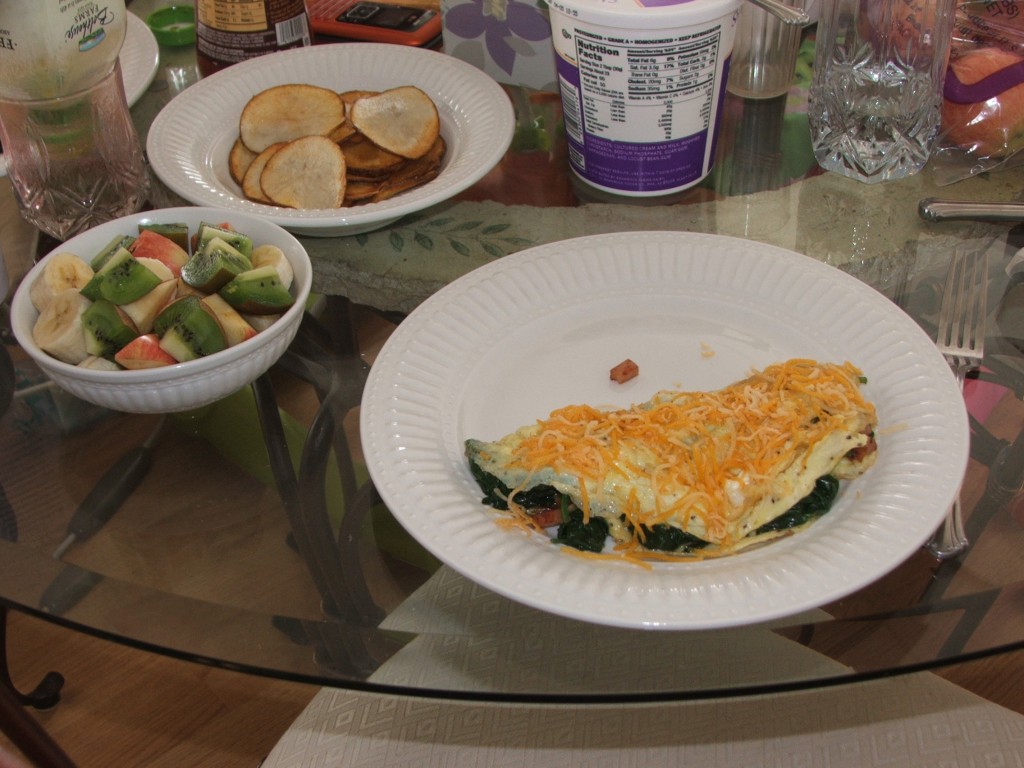 A loaded omelette…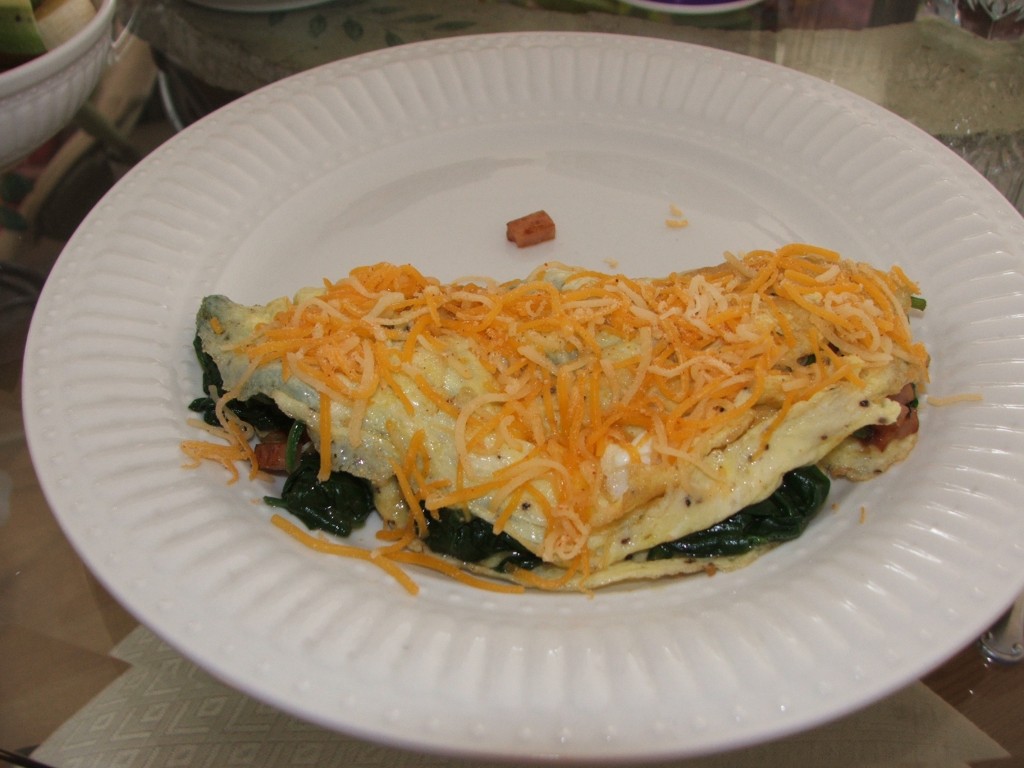 …fruit salad and fried potatoes.
He was a bit sheepish that I was going to take pictures and brag about him, but I had to. 😀