Huachuca City, Fuel and Cloudbursts
10 Sep
Here we are overlooking Fort Huachuca and Sierra Vista. Sometimes hills are a lot higher up than they look! I wasn't expecting this view!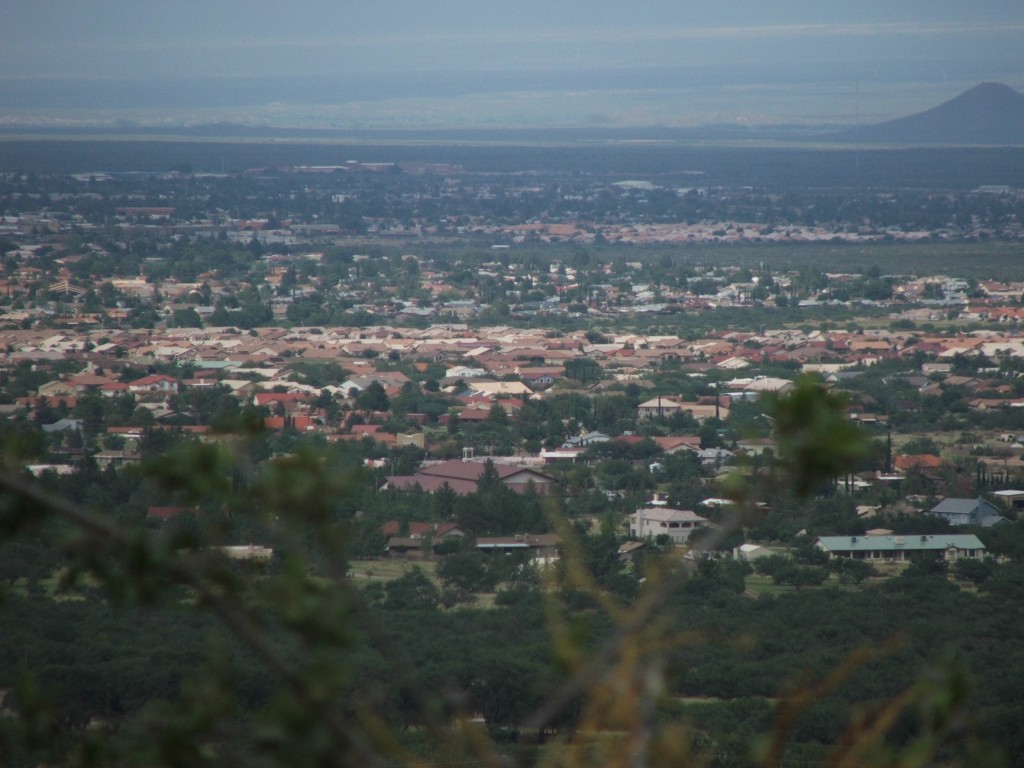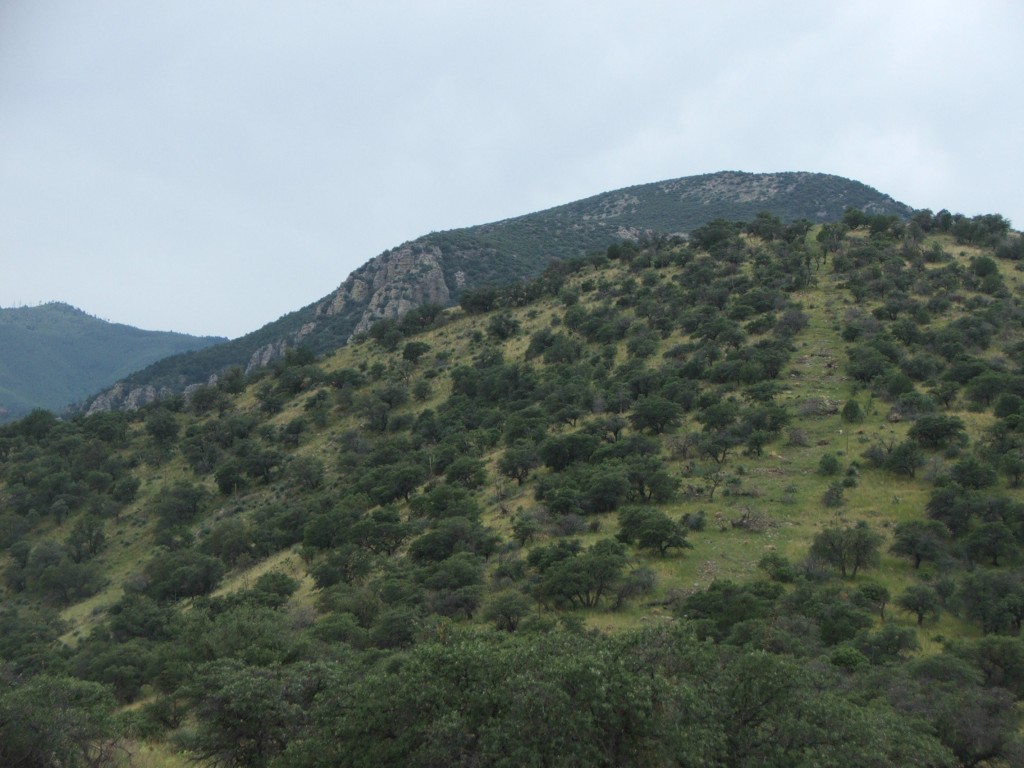 Later, we stopped for gas, and I was THOROUGHLY tickled to see that this gas station carried a variety of fuels, such as Ethenol,
your typical unleaded, diesel, and (my personal favorite) RACING fuel!
Advertised as that as well. Octane of 100. I got a picture so that you would believe me. I was looking at the pump and almost couldn't believe my eyes, and had to get out to make sure it was really what it was saying. It was.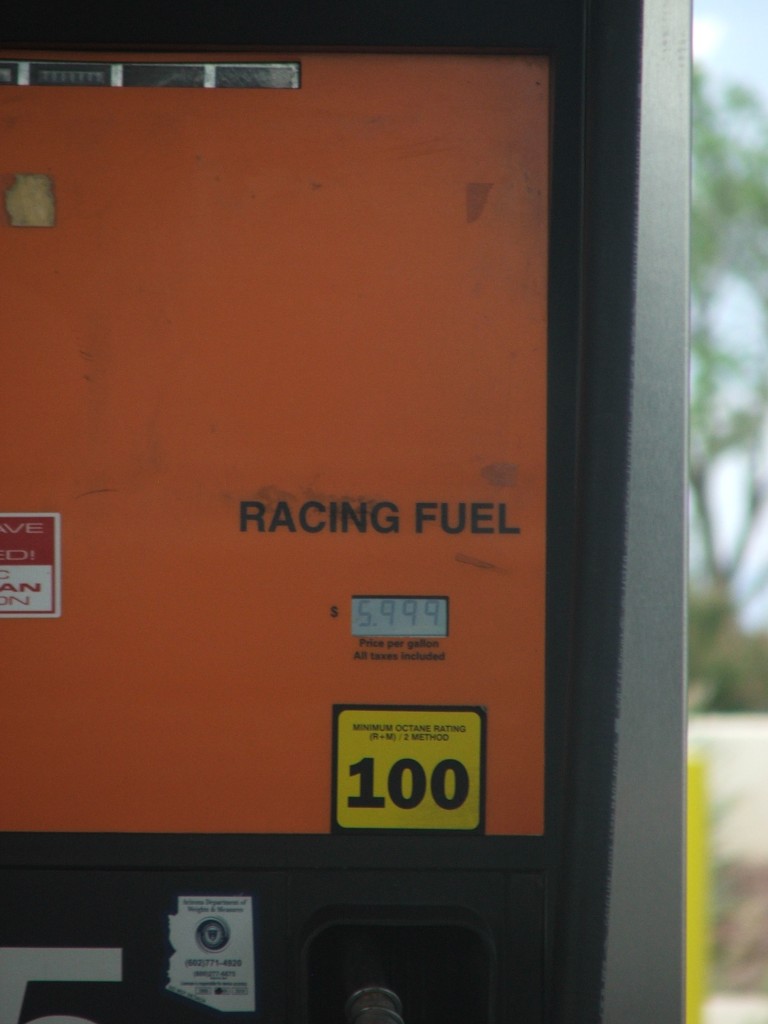 I went around to Jordan who was just finishing pumping up the car, and I informed him that we had gotten the wrong gas. After telling him that we had needed to get the racing fuel instead, he resumed breathing, and told me that I had scared him, making him think that perhaps he had maybe put diesel into the car instead. After I apologized, and felt really bad about scaring him, he said it was okay, and then was able to appreciate the amazingness of the racing fuel. :p
By the way…the price of that gas was $5.99/gallon! 
Then, on our way back, we passed by [more] cloudbursts. Those things are so neat!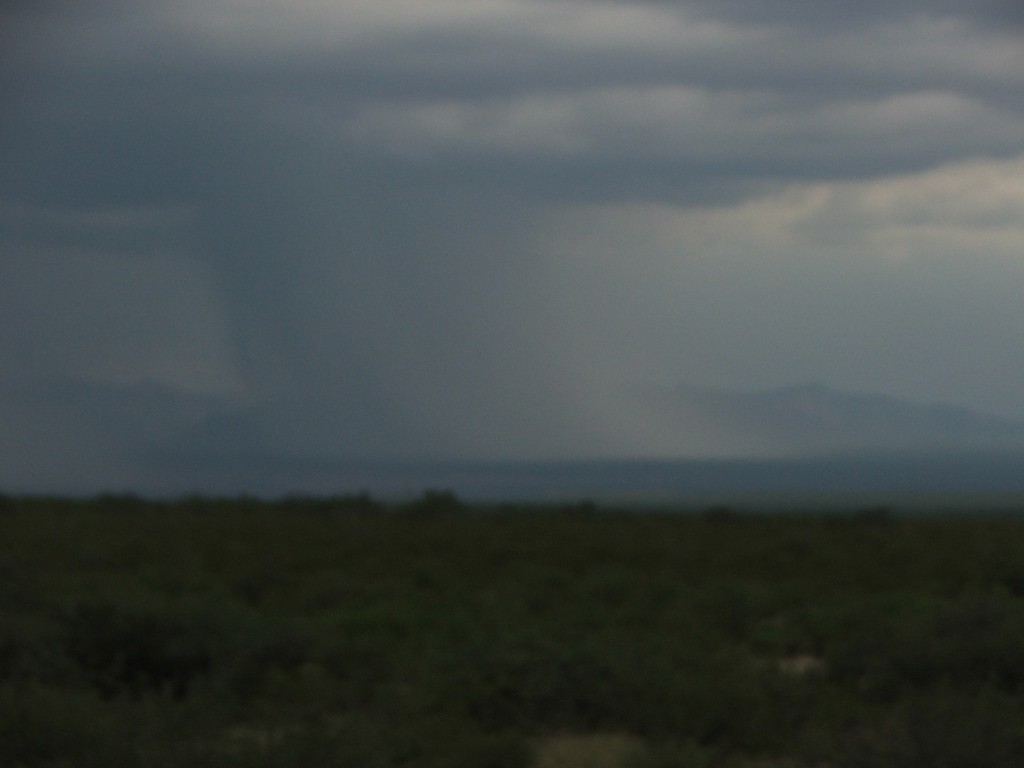 Just think of how many thousands of gallons that are falling out of the sky!