Lightning shots and sleepy Lydia
25 Aug
Jordan started a night job on the fort, and so here I was at the trailer by myself with Lydia, and we are having another lightning storm. It was very impressive, and I was able to get a few shots.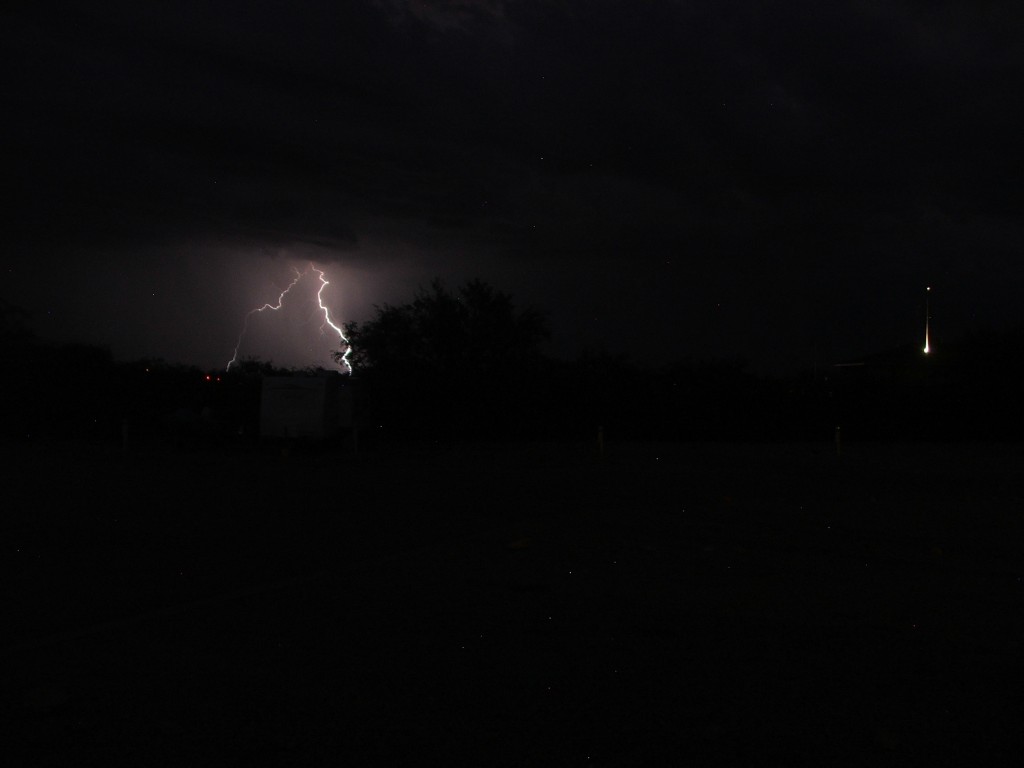 Poor little Lydia was so tired, but the boys weren't going to get home until about 3am, and I had been having a hard time keeping Lydia quiet in the morning, so I decided to keep Lydia up as late as I could.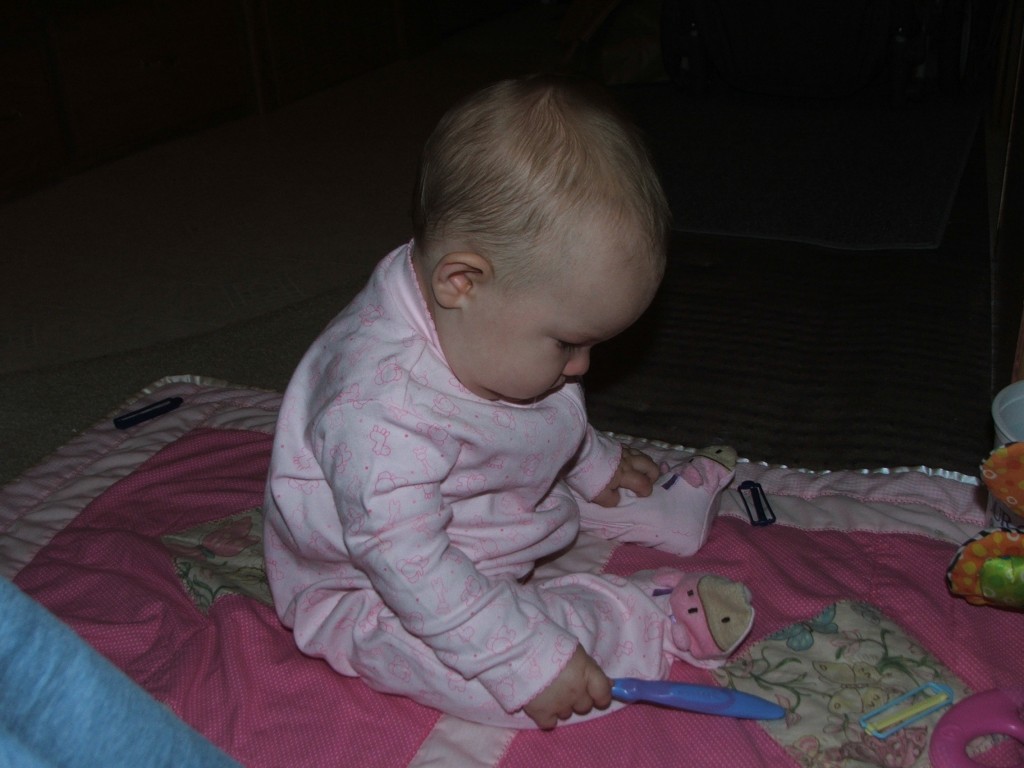 She was so tired, and kept laying her head down, and then sitting up, and then laying back down. I finally just let her go to sleep, but she did get up later in the morning.
Then, the next morning, she was awake and laying against Jordan as he was sleeping. I thought it was really cute. 😀