Moving to Whetstone
11 Jul
So here we are in Whetstone, just outside of Sierra Vista, staying at an RV park. Getting down here and getting set up was quite the adventure! It started with just a couple days of Zachery traveling with Jordan and Austin for work, and deciding that he had enough of traveling! So first opportunity he got, he convinced Austin to go up and to get the Wallace RV to park it down near the fort, eliminating an hour and a half drive to 15 minutes. They were up bright and early the Saturday following Zachery's first work week, and by the end of the day they had pulled the trailer into the Peterson's front yard.
As it was the end of the day, and the next day being Sunday, we didn't get any opportunity to get in and clean, but first thing Monday morning, I was over with my cleaning gloves and supplies, ready to get started! After spending a few hours *cough* all day cleaning and loading it, we were ready to hit the road, which involved stopping at Costco for groceries…and yes, dinner. 😀 Costco combo pizza (Jordan's favorite) and two berry smoothies to split. We were driving and eating (I'm sure much to the chagrin of Austin), and talking about how his truck was doing pulling the trailer.
When we finally got down to Whetstone, we decided to look at one or two other parks before pulling into Quail Ridge RV Resort, but decided that our first choice was our best choice. We pulled all around the park before deciding to park under two mesquite trees. The boys busily got out and started hooking things up, unhooking other things, and Zachery ran around with the trailer jack trying to jack the trailer into the proper angle and position. Meanwhile, inside, a foul smell started making itself noticeable. We searched for a while trying to figure out what was going on and where it was coming from. I'm sure we found out what it was, but currently I do not recall what it was. I just remember the disgusted expressions on everyone's faces as we tried to rapidly cure the problem!
Overall, it was nice to find a quiet spot to settle down and to rest from the eventful day!
Living room/dining room/kitchen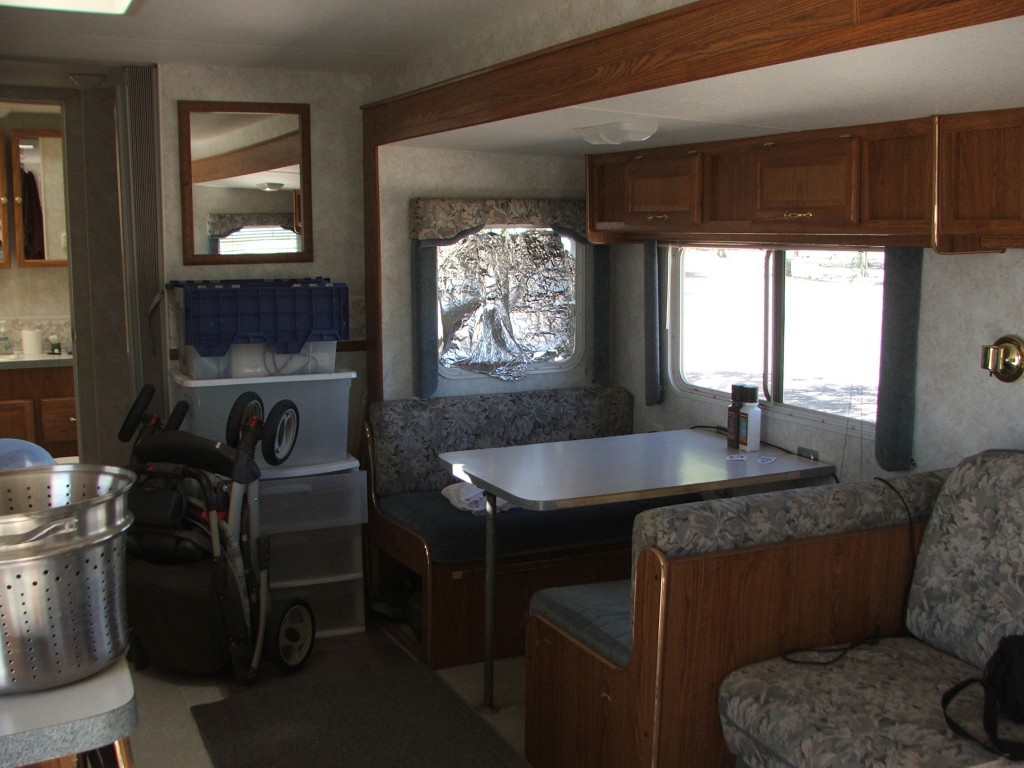 Master Bedroom/front door/kitchen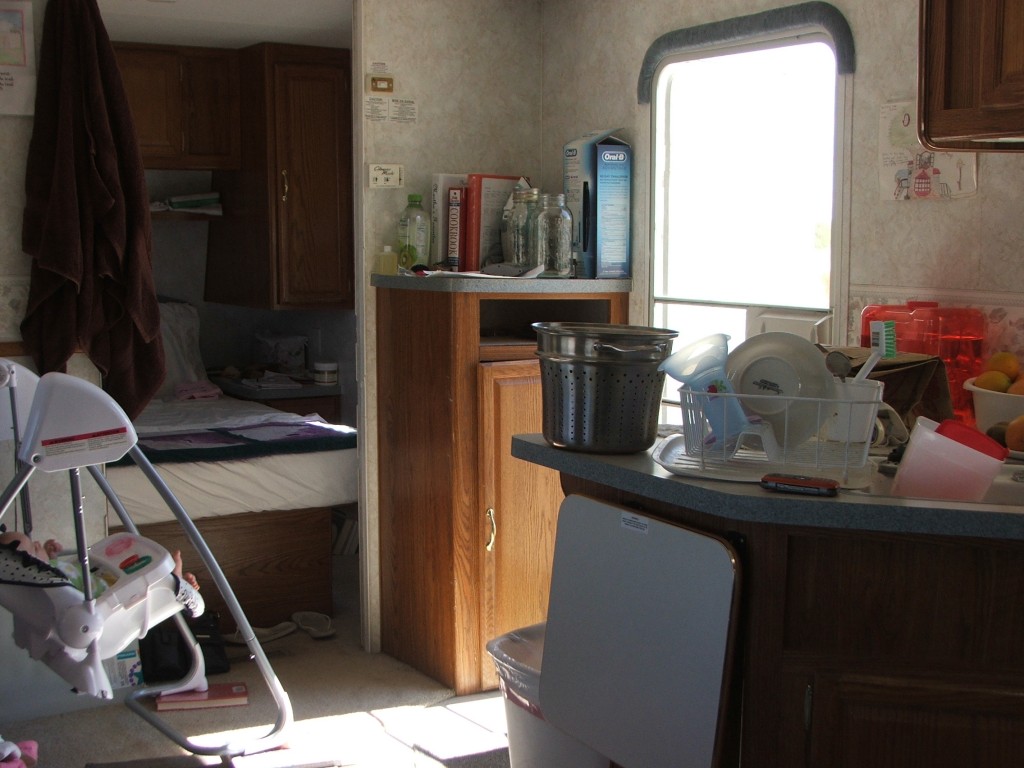 The freezer and refrigerator (yes, it is as small as it looks!)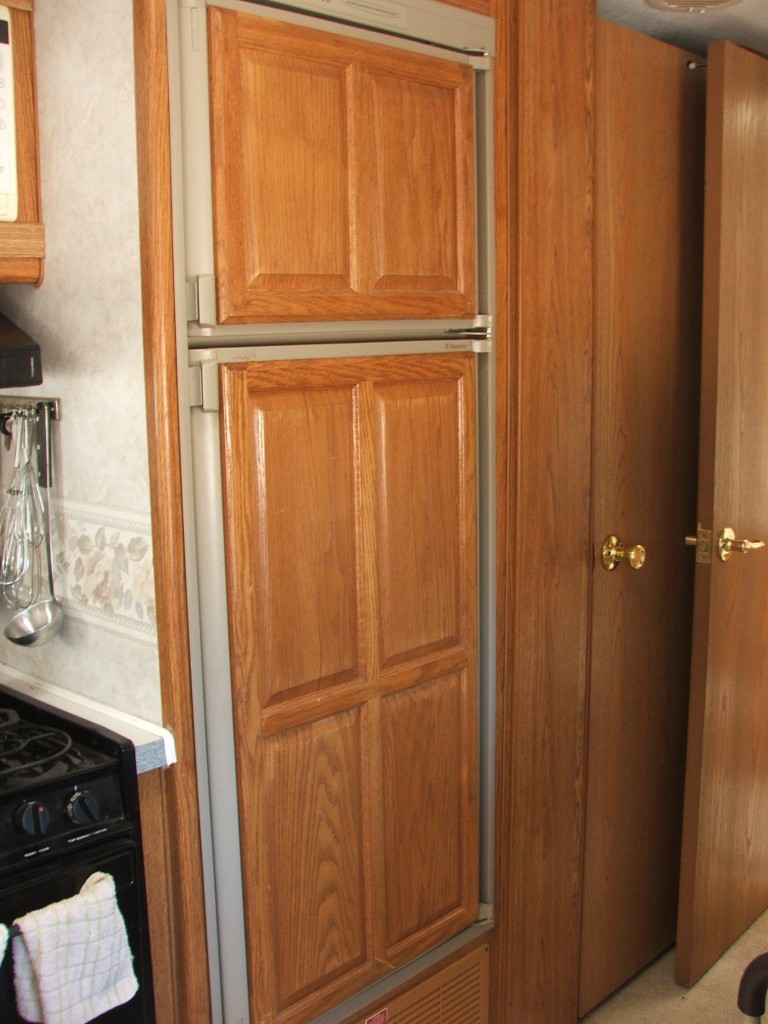 The Living room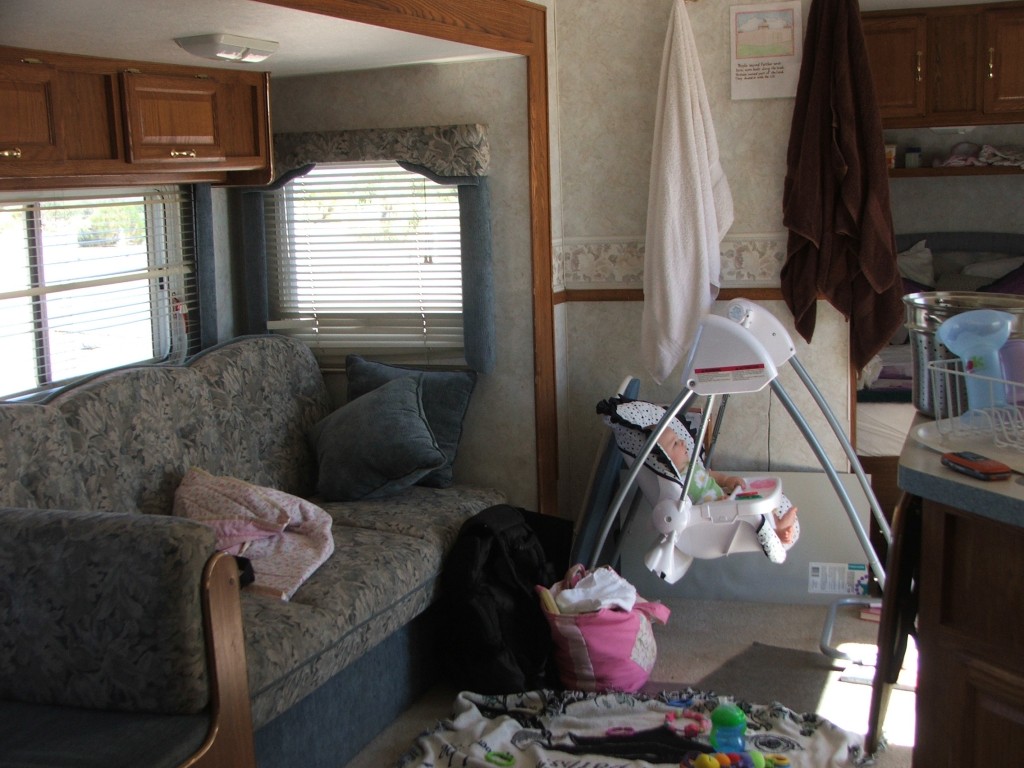 Master Bedroom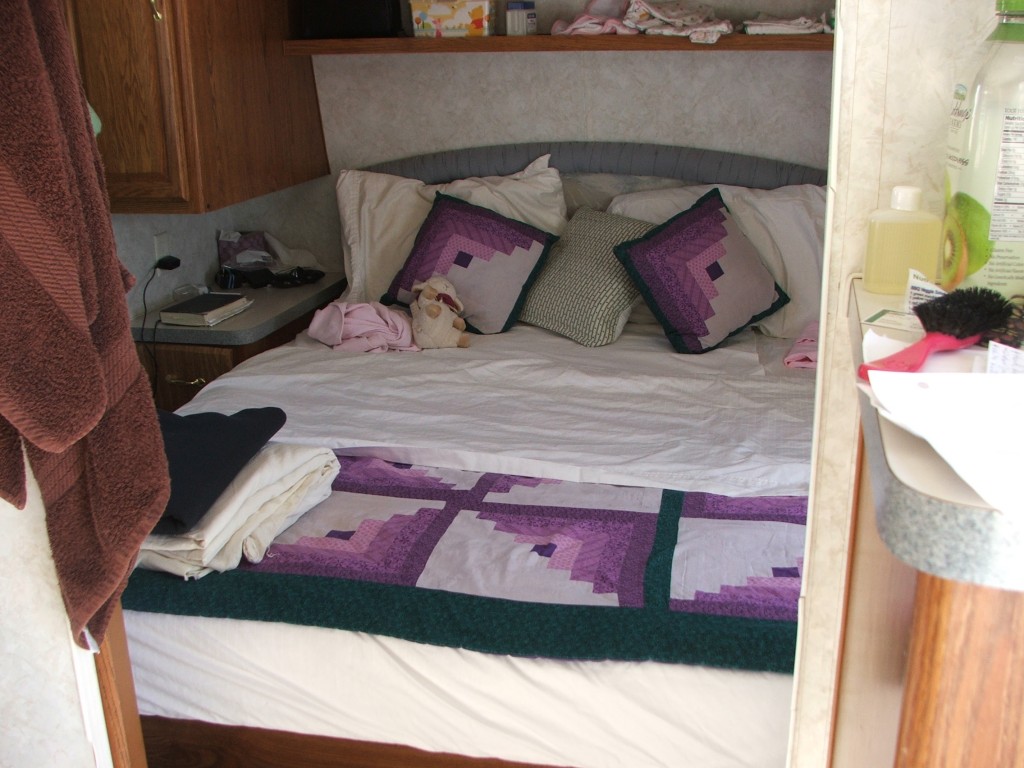 The Bathroom with it's shower/tub, and the bunks just off to the right
Call it "cozy", and call it short term. 😀