Healthy Lunch
6 Jul
I decided to have a salad for lunch the other day, patient but instead of having just a simple lettuce salad, I decided to add some fruit that needed to be eaten, reminding myself of what Panera might have in their salads. I also wanted to have a honey poppy seed salad dressing, so I made one from the best that I could remember.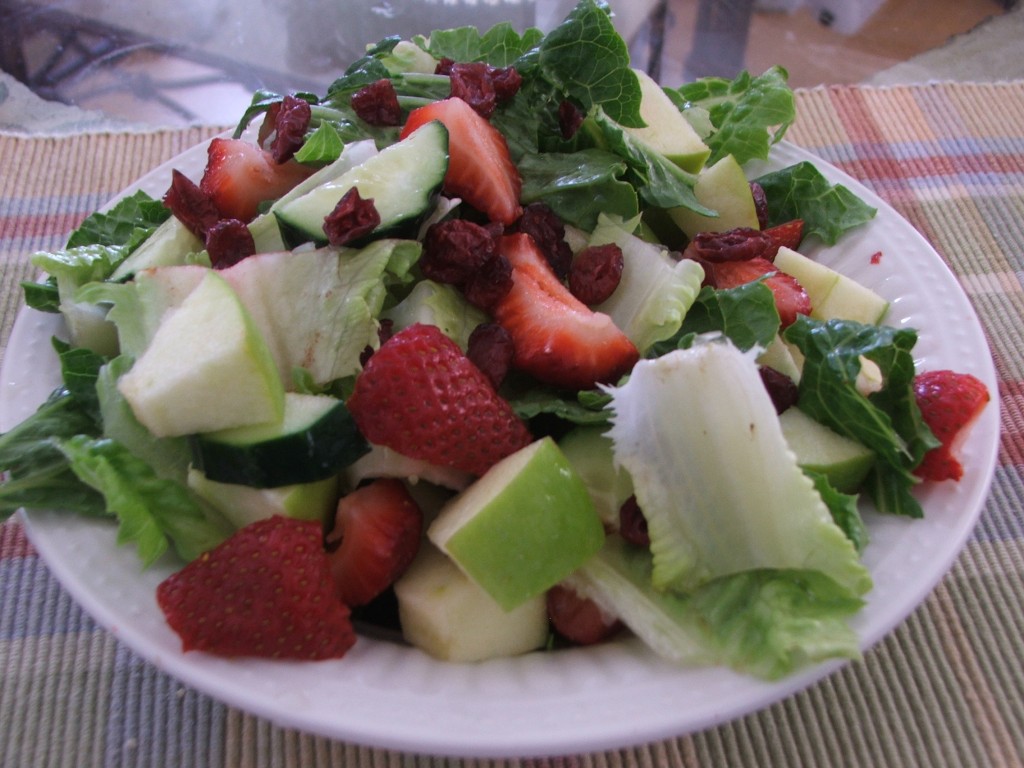 I sliced strawberries, apples, cucumbers, and sprinkled craisins on top.
I like a wet salad, so I was generous with the salad dressing.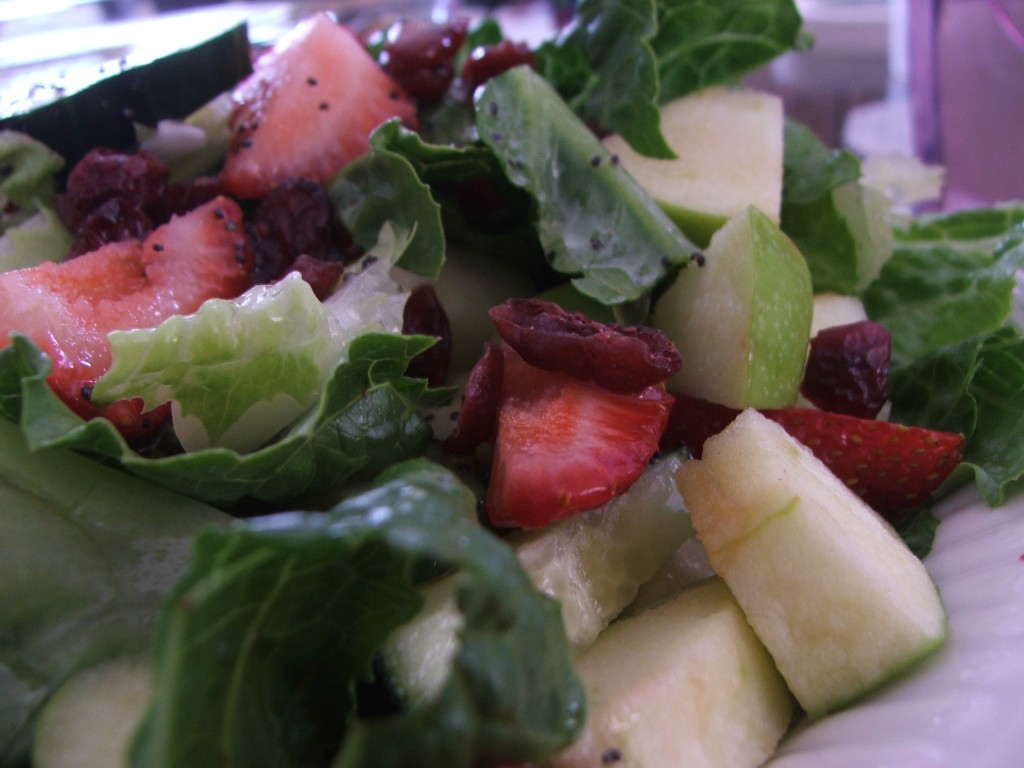 I hope you enjoy the pictures as much as I enjoyed eating it. 🙂