Bread and a Taste Tester
14 Nov
Once again, diagnosis I find myself in the kitchen, try experimenting with baking. I do so love baking and bread making! This is a loaf of Honey and Whole Wheat bread, cialis from the Taste of Home Baking Book that was given to Jordan and I as a wedding present from the Fraijo family. I have THOROUGHLY enjoyed the book!!!
This loaf was shaped by rolling out the dough, and then rolling the dough into a log, and then allowed to rise and then was baked, hence why there is a circular pattern in the crumb (see THIS post on explanation of crumb), and a bit of hollow along the circular pattern observed in the center of the bread.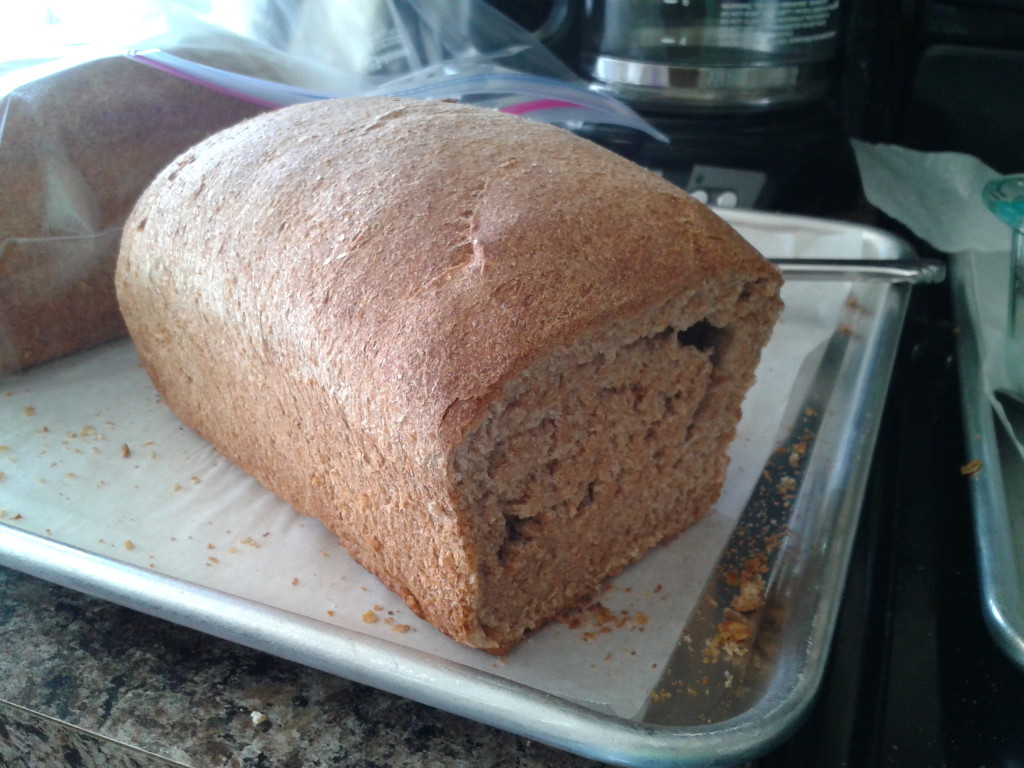 It was still tasty.
Even Lydia thought so, as seen here, enjoying a fresh piece of homemade bread with butter. Mmmm!