Giving out pony rides
9 Oct
Lydia was giving a pony ride to her dolly.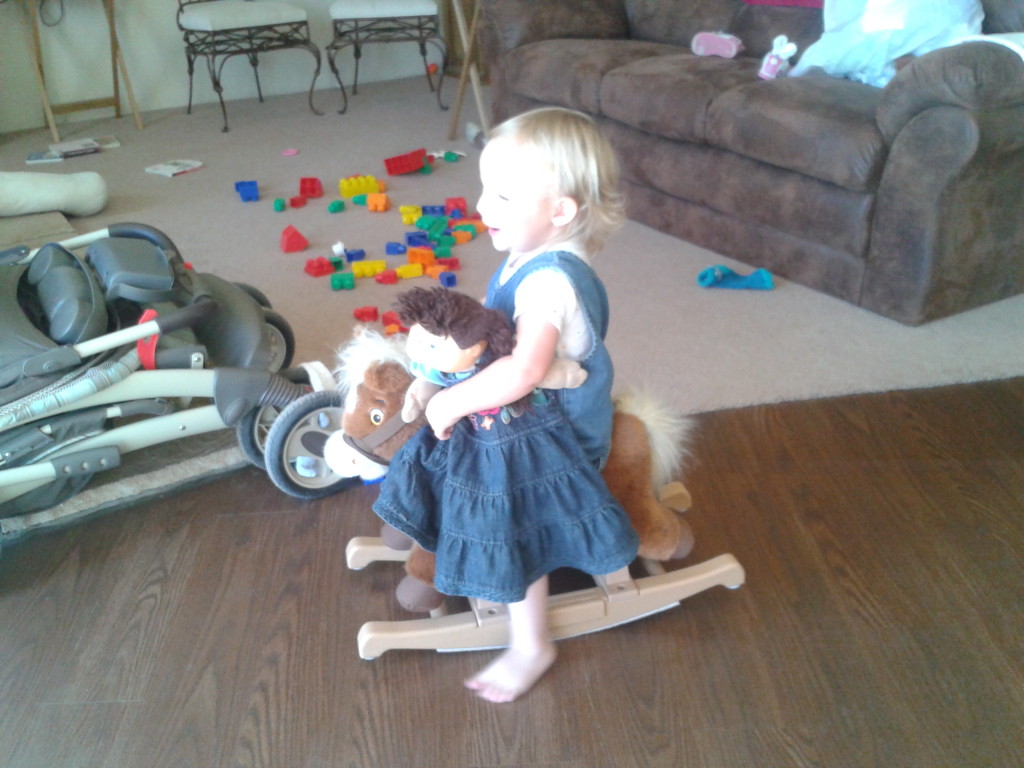 I thought she was being so sweet, advice and she even smiled for a photo.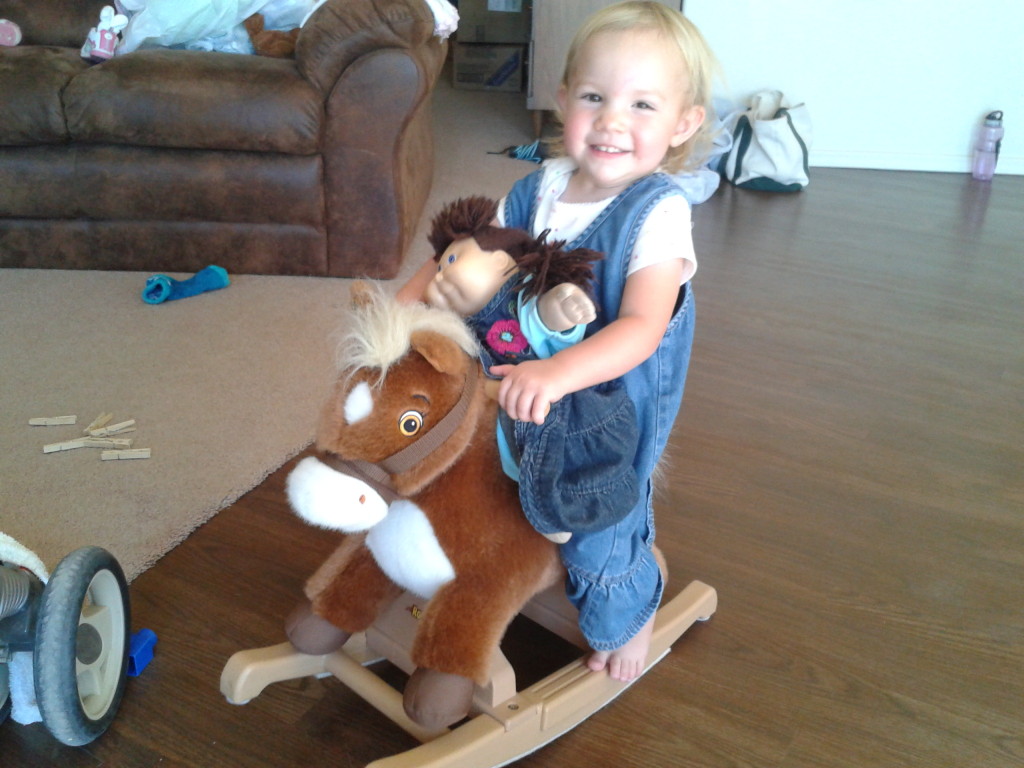 I love my Lydia!
P.S. The doll she is giving a ride to used to be a doll that I played with for years! Anyone remember their Cabbage Patch doll?