Quilts and a helper
25 Sep
I decided to make a few little quilts, order and enter them into the fair. I love a dresden plate quilt, and my Grandma gave me a few cute little templates that were by far easier than the ones I had. I thought these pieces looked like butterflies.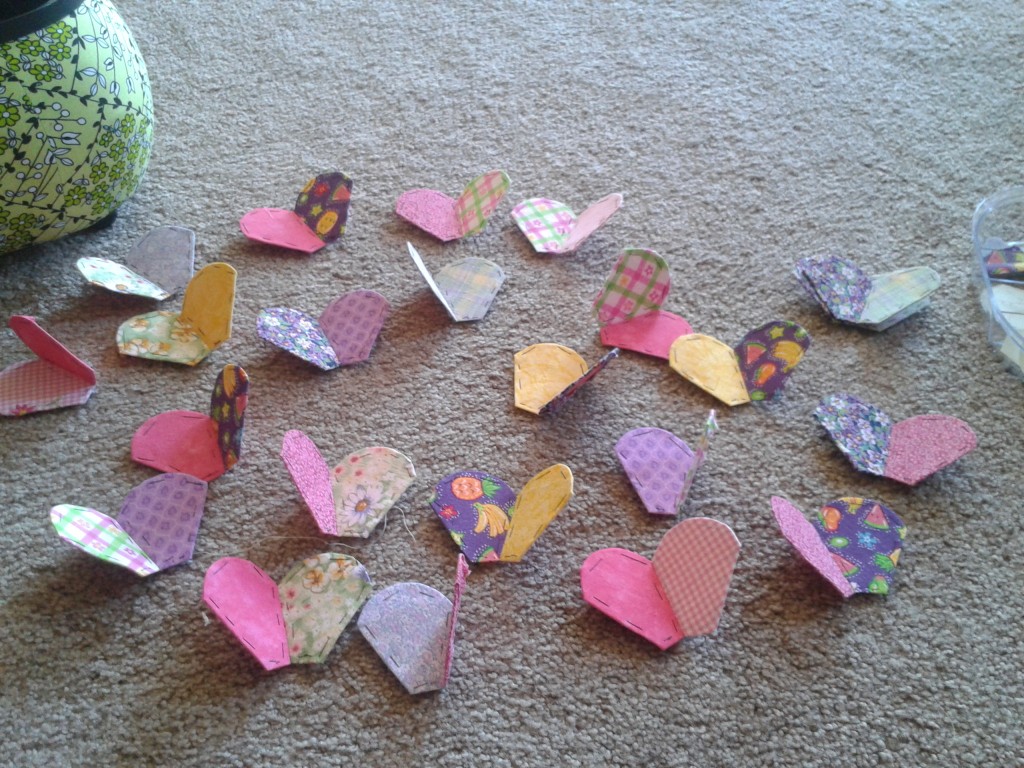 Here they are, the "Plates".
Sewn (by hand) on to a muslin square.
A few of my colors for the pink quilt.
Lydia has been a big help. She loves to examine my sewing machine.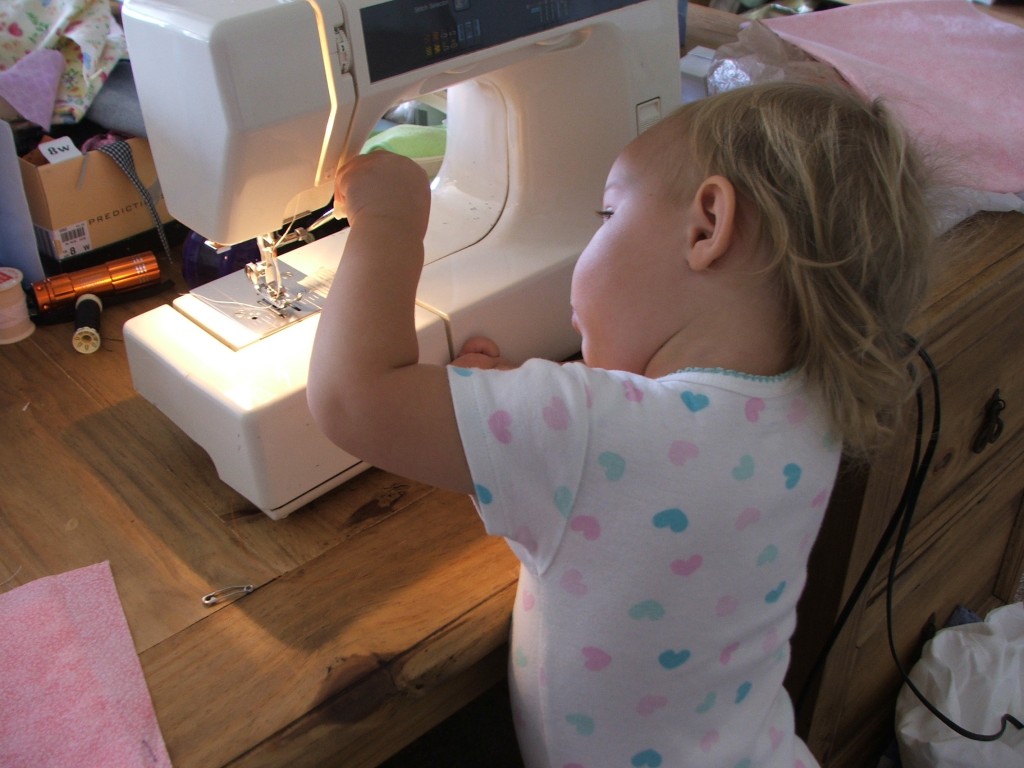 Fixing something.
Hrm…maybe another tool that would work better.
The blue quilt top waiting to be lined up with the back muslin.
The muslin, stretched and waiting.
A closer look.
The whole quilt.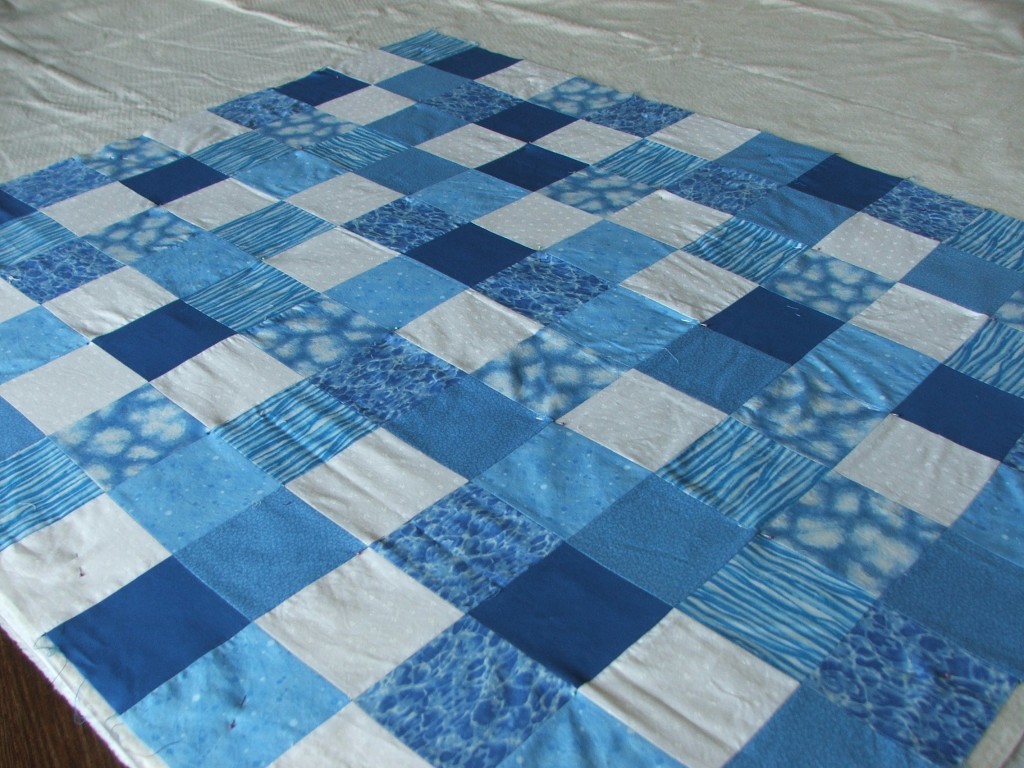 Setting out the pink quilt.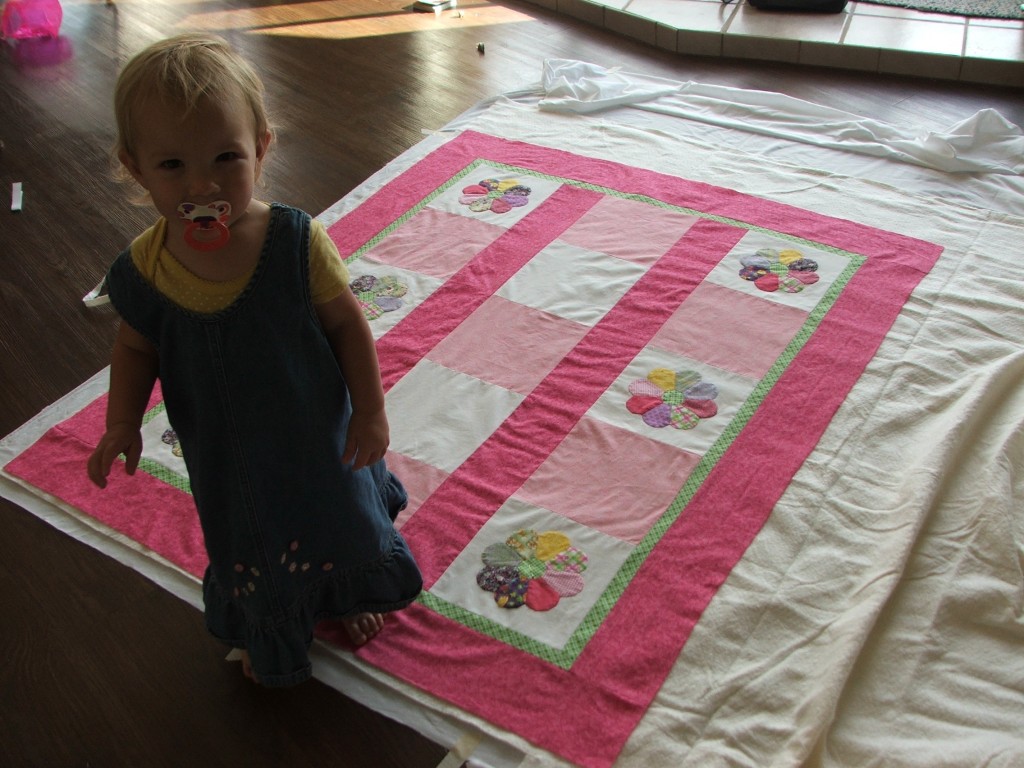 A closer look.
I love little quilts!.