Shucking Corn
20 Sep
I bought some corn at the store, and Jordan decided to teach Lydia how to shuck it.
She got the hang of it pretty quick.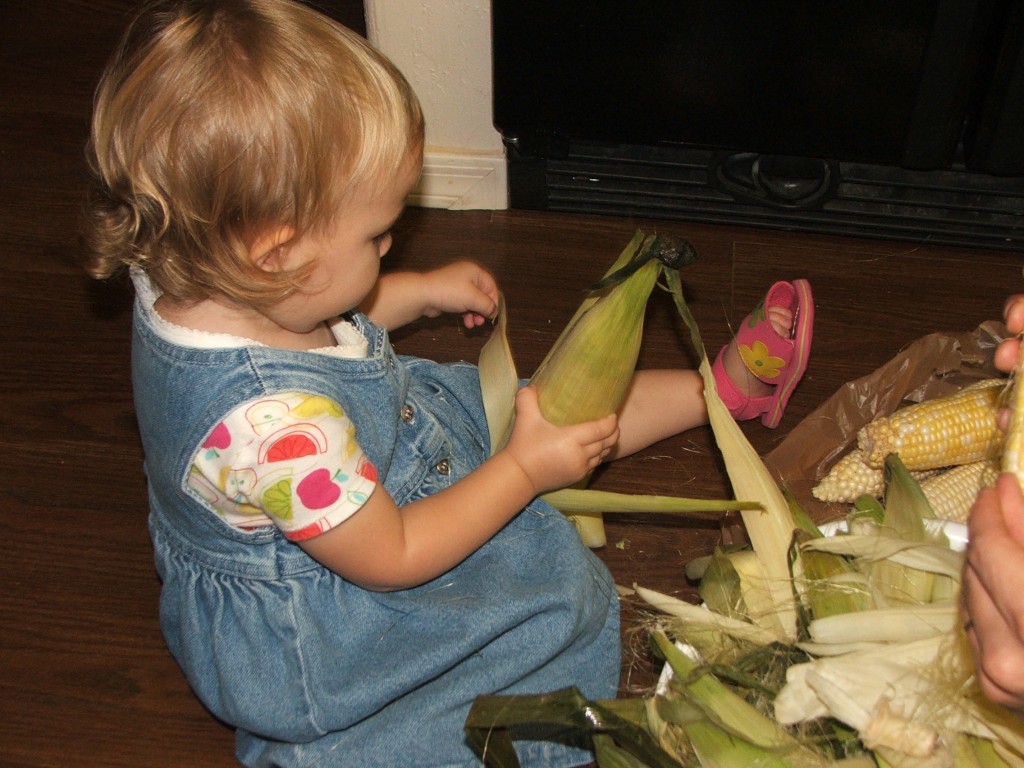 Notice the determined look on her face.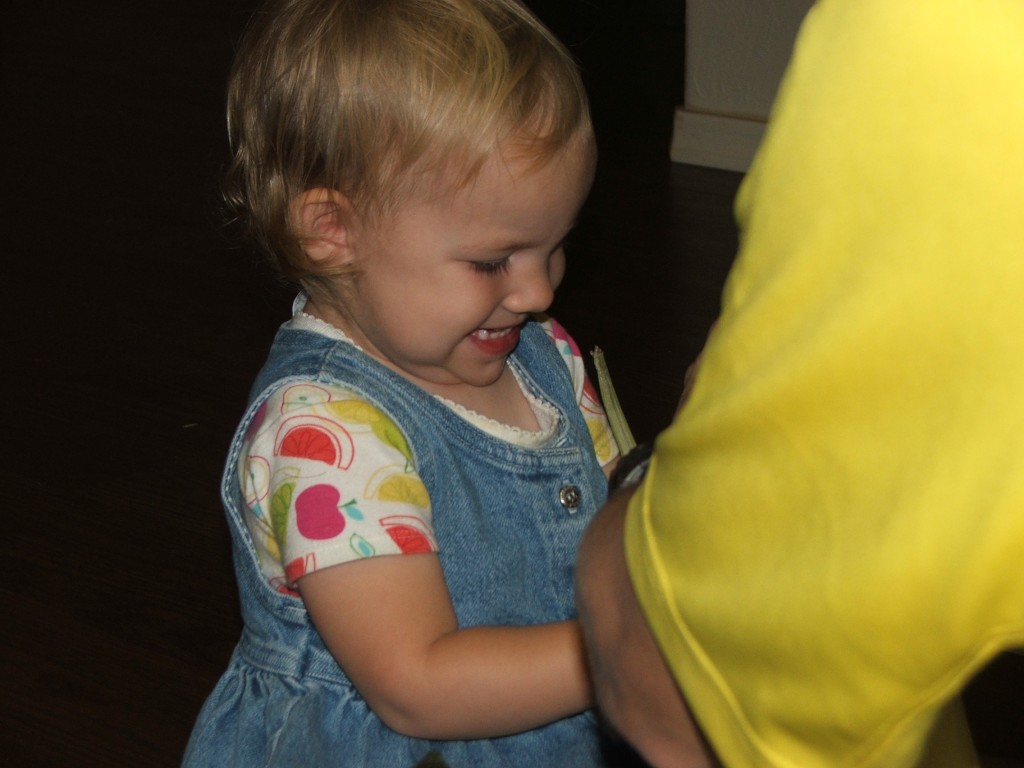 "Here…take this."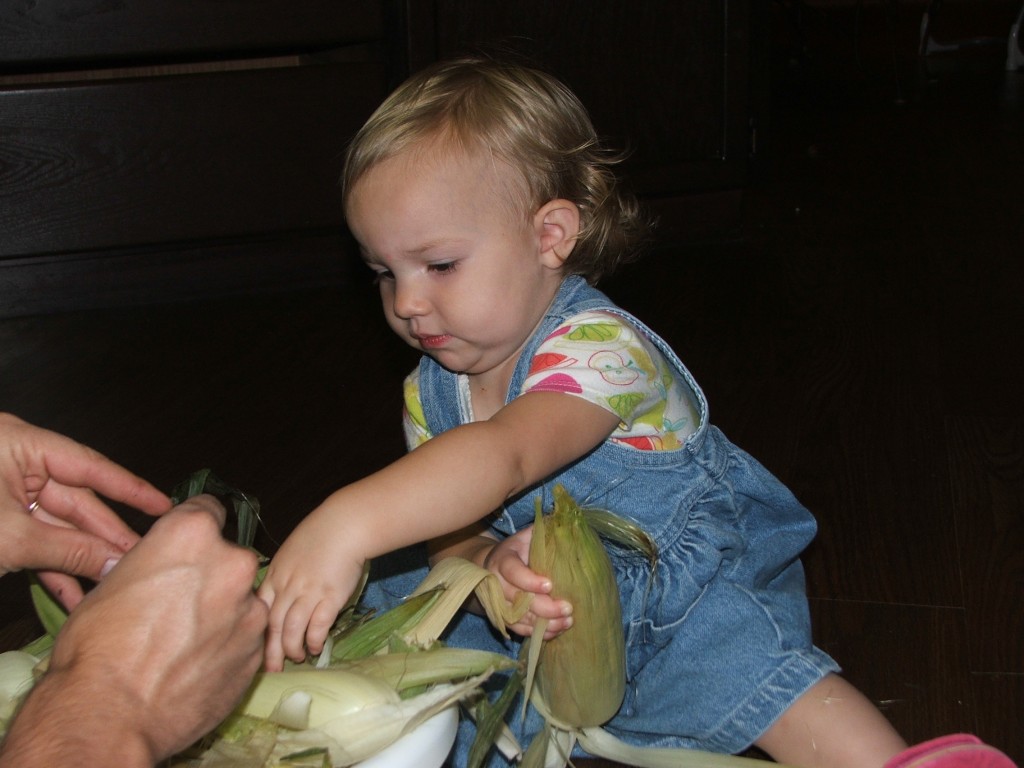 "This is a lot harder than I thought".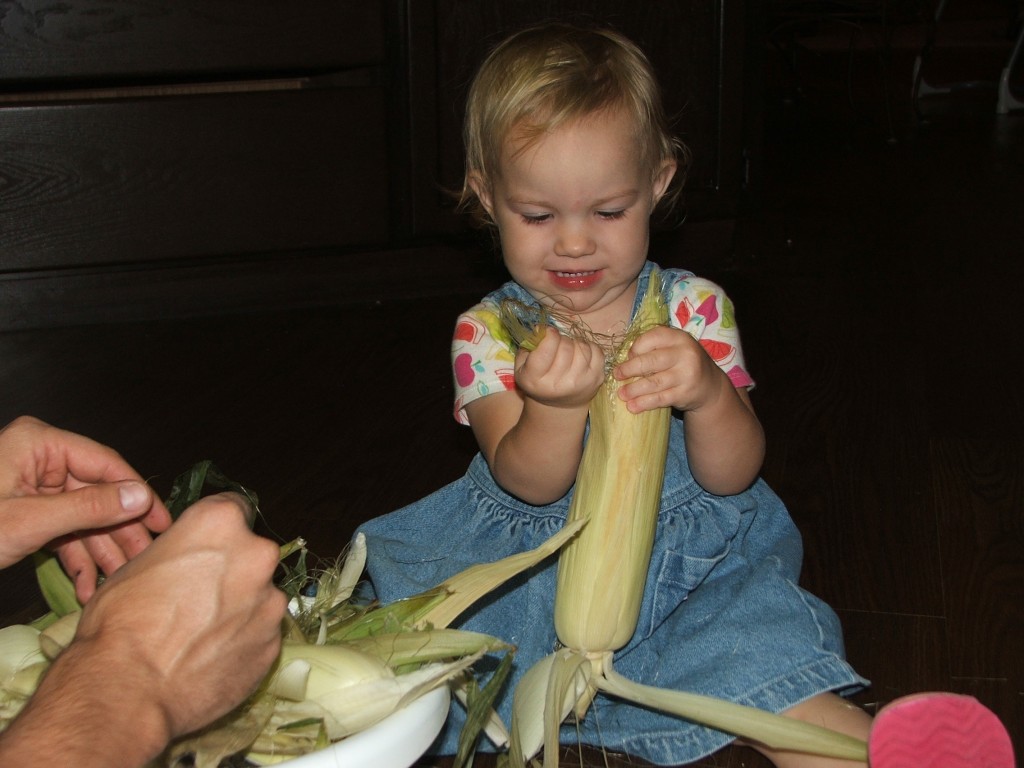 I decided to capture a little video of her shucking the corn.
Definitely a Daddy's girl!