Yard work and Cinnamon rolls
25 Aug
Jordan decided to tackle the part of the yard that I couldn't quite get to, right in front of the garden. Due to his allergies, he wore a face mask to help keep him from getting overwhelmed.
It was so nice to hear the weed wacker just chop down the weeds under its ruthless power. Buwahahhaa…
Sorry.
So, knowing he was hard at work, I decided to try to make him a nice hearty breakfast (usually it turns into a brunch) so that it would be satisfying when he came in. I decided to make Cinnamon rolls from the Copy Cat cookbook "top secret Recipes" for the Cinnabon Cinnamon rolls. The dough.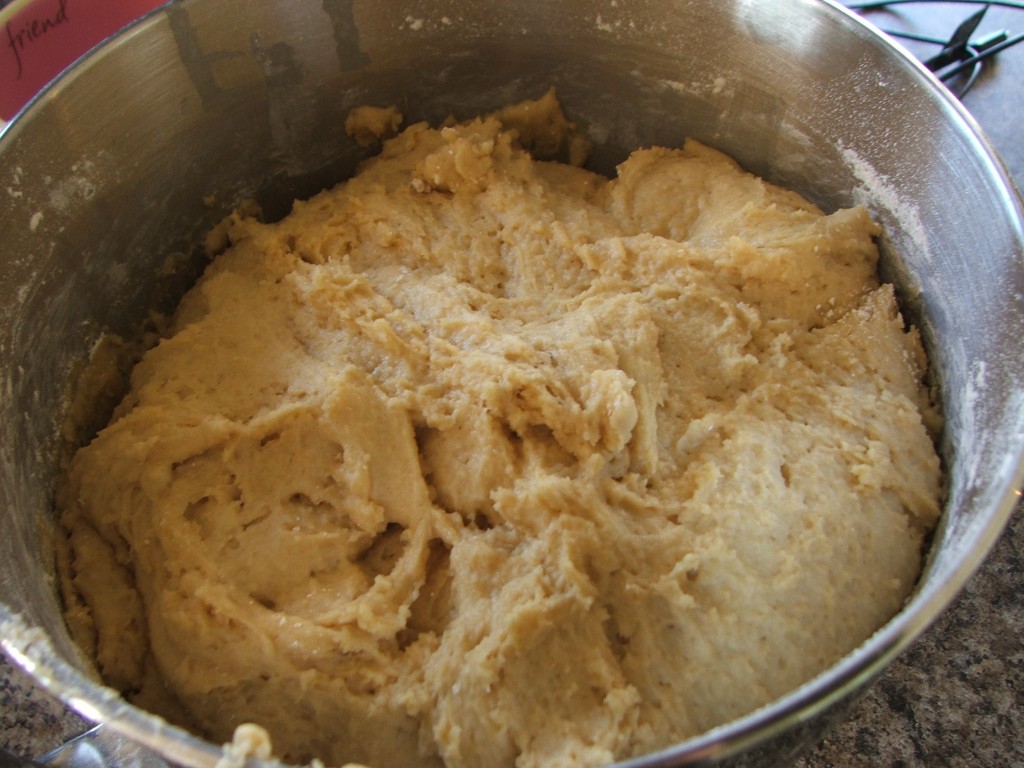 Here are some mangoes that were chopped up.
Some Nectarines (you gotta have your varieties in fruit).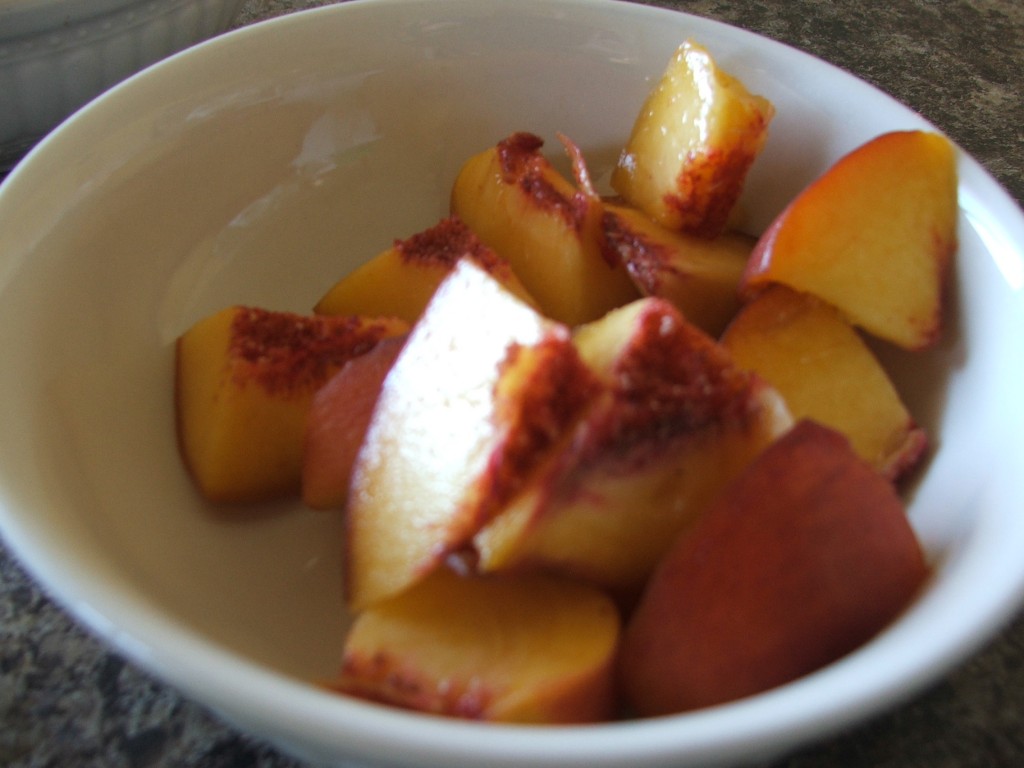 I love doing this! The brown sugar for the cinnamon rolls. (I love how the sugar keeps the shape of the container it came out from.)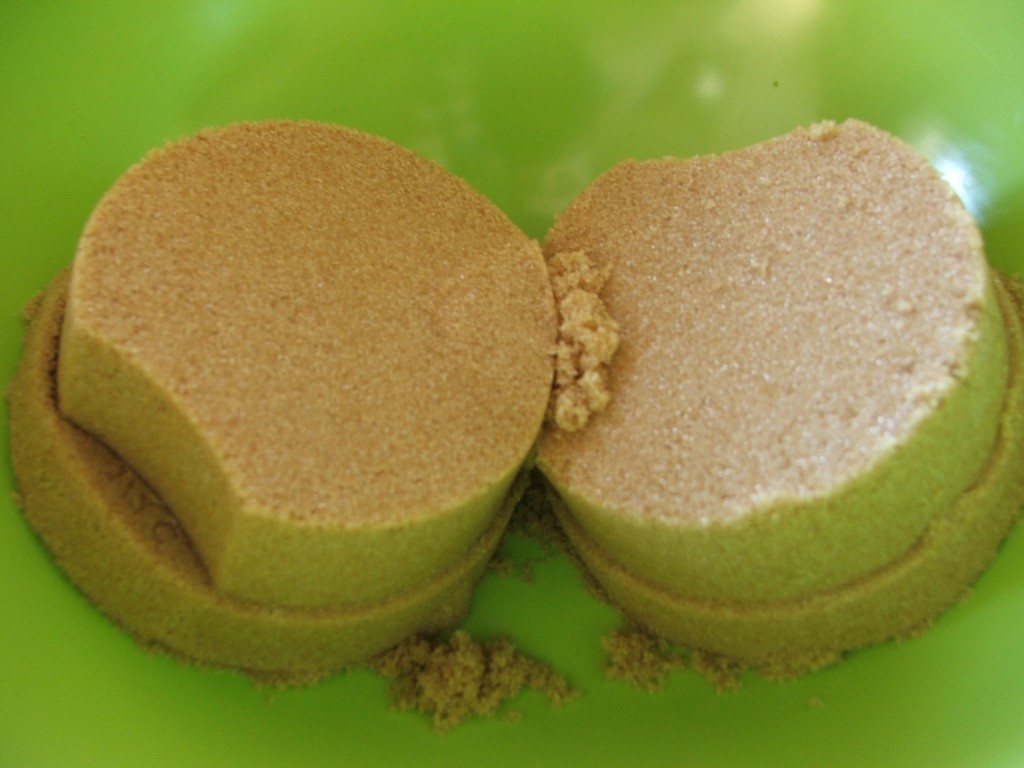 Haha! And even the measurement indentation. Just in case I forgot, right?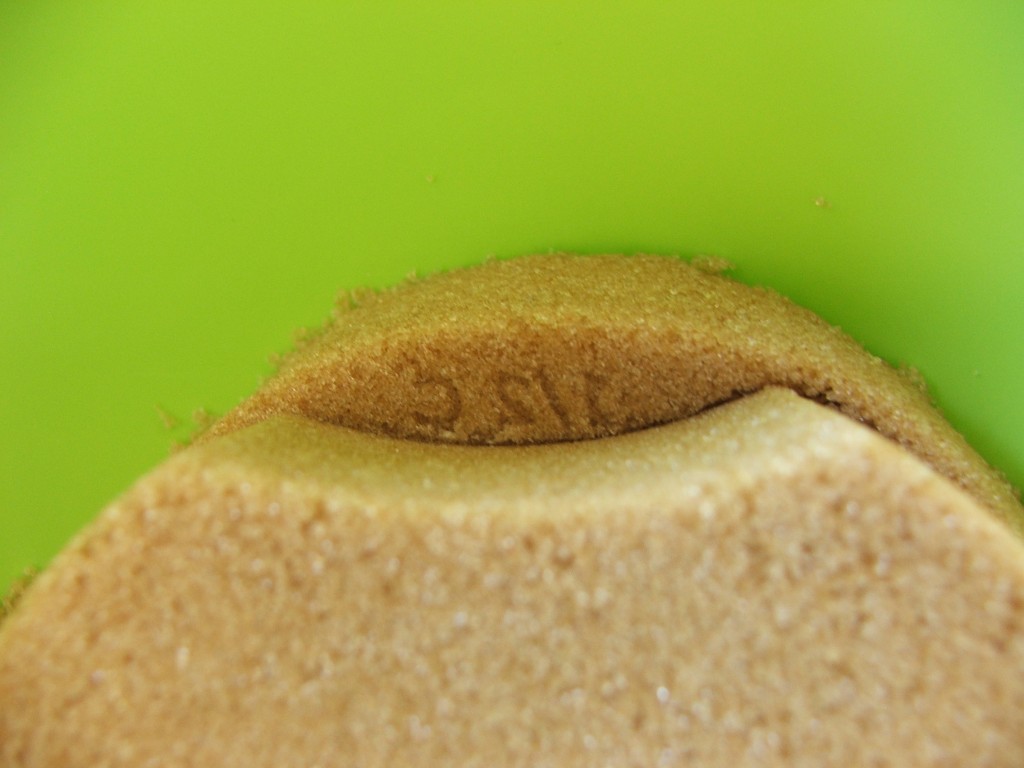 The filling mixture .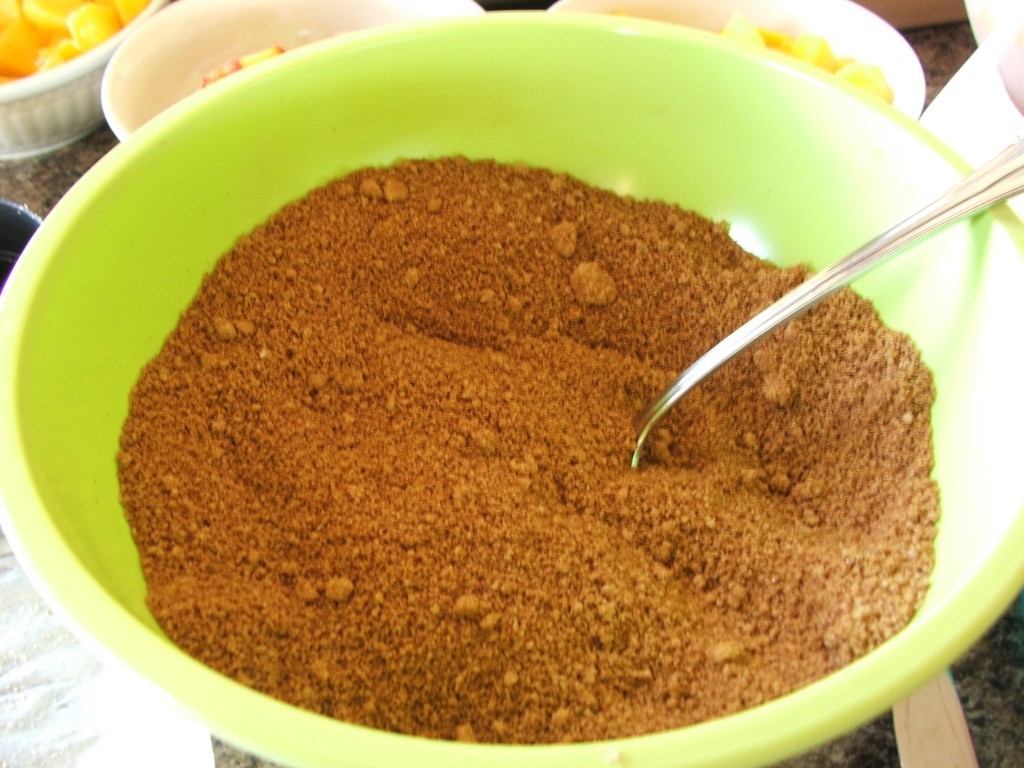 As I had made a double batch, I decided to try to sweeten the filling on one of the batches with honey, instead of sugar. This one was the normal one, with butter, brown sugar and cinnamon.
This one was honey and butter mixed together. It spread fairly good, but was kind of soupy.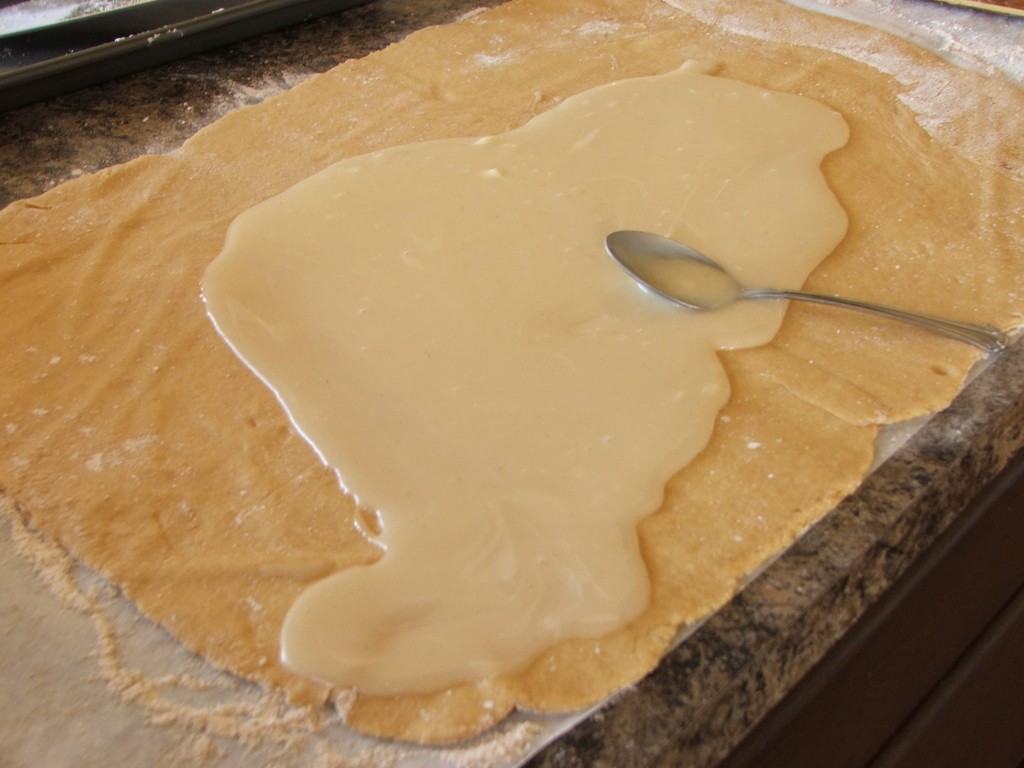 Jordan and Lydia shelling garlic.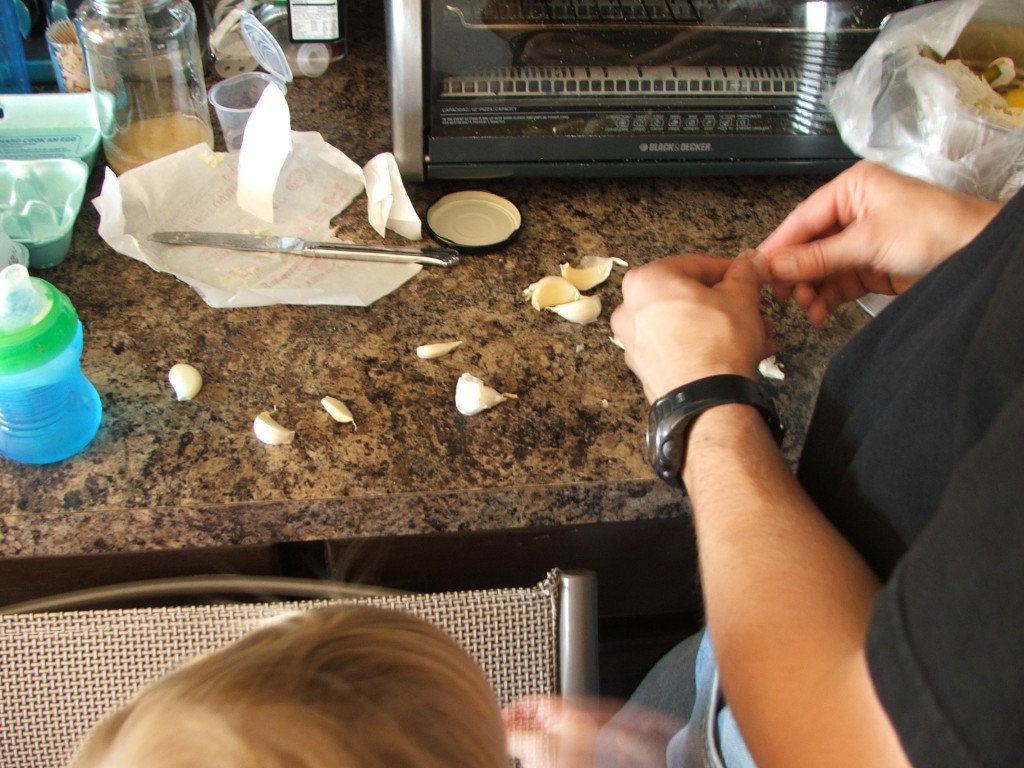 Lydia is such a good helper!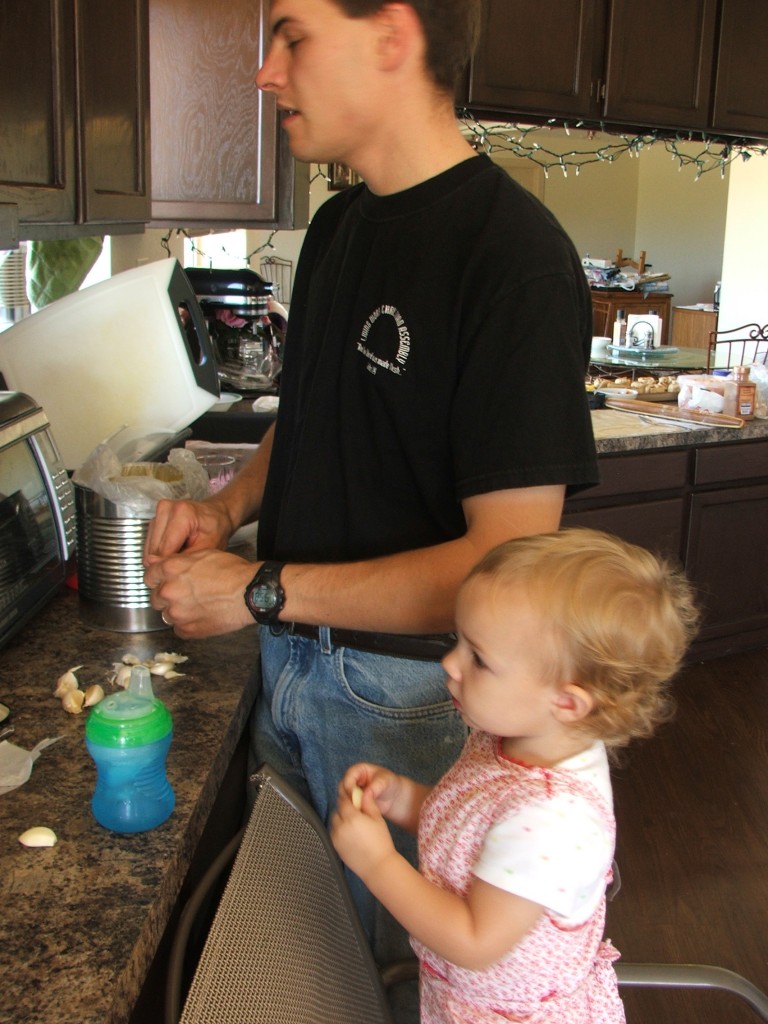 Okay, here are some preliminary results. These are ready for baking. These are the ones done with honey.
The two on the far left are ones done with sugar. Big difference in looks.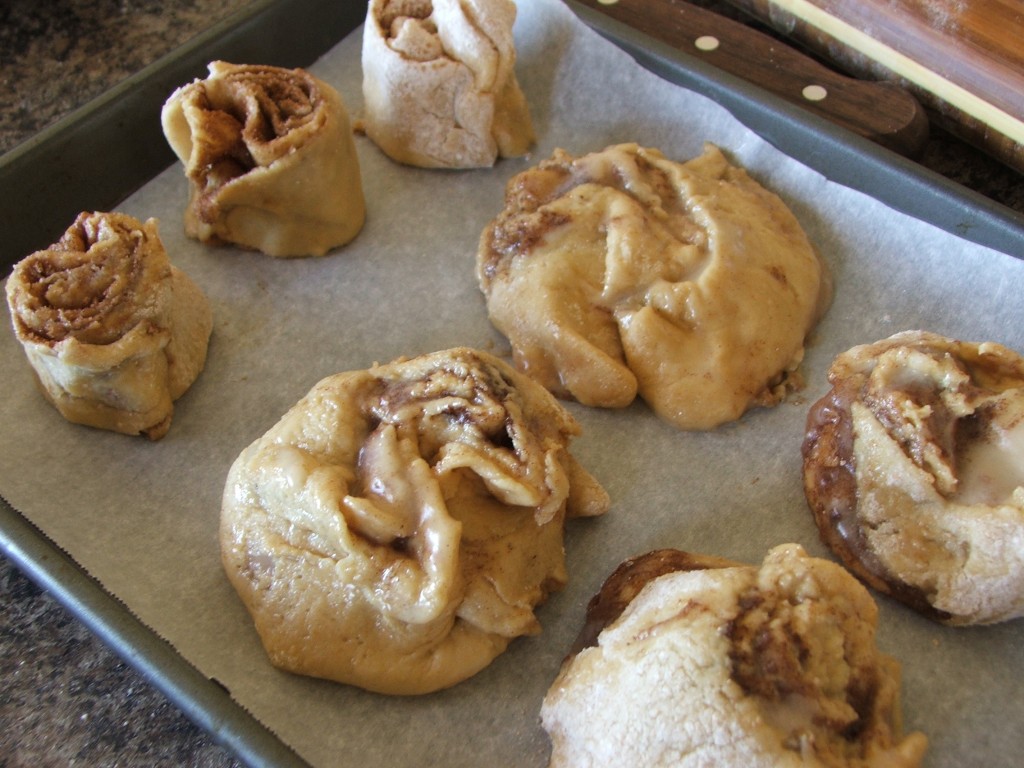 Here are the ones done with sugar, fully baked.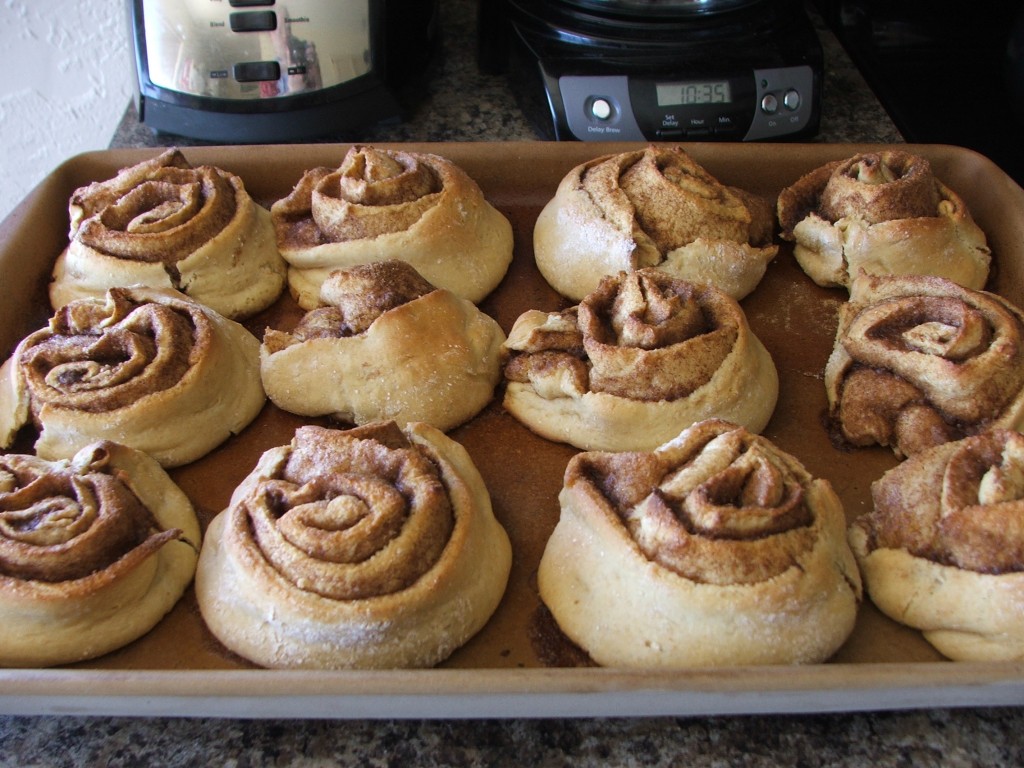 Here are the ones done with honey, fully baked. Note the HUGE difference in looks!
Covered with the sweet topping, there isn't much difference in looks any more, but there was a bit of a flavor difference. Overall, my personal preference is the one made with sugar! Naturally, Jordan liked the ones done with honey.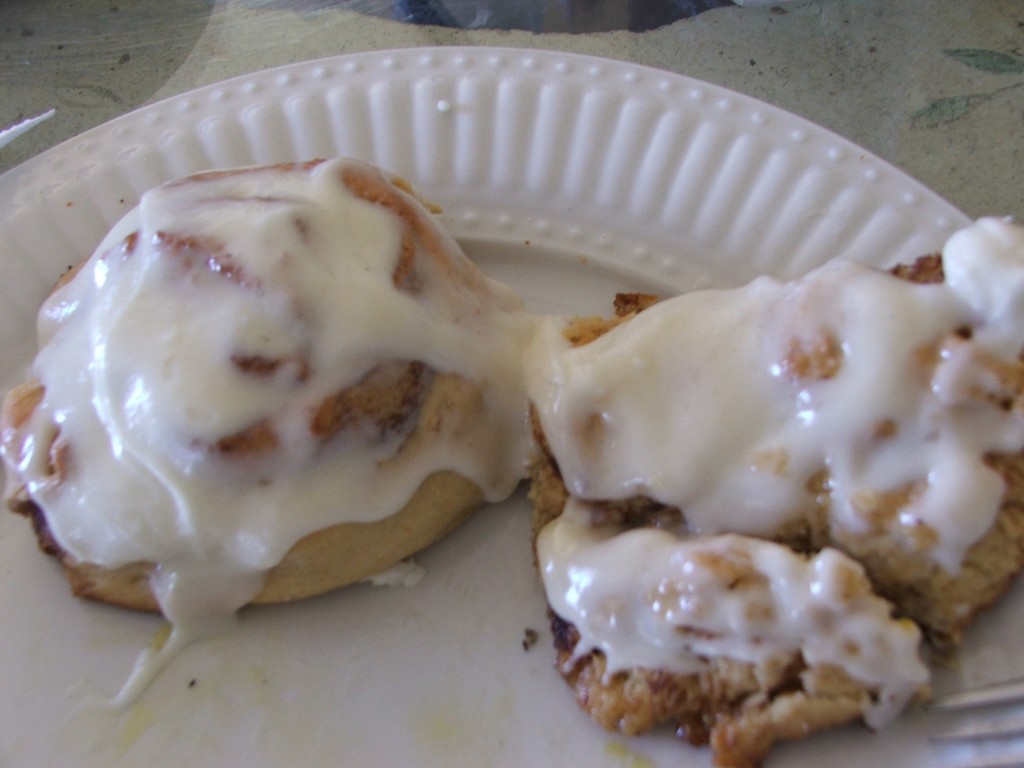 We had quite a few leftover, so I think I shall be freezing them for a later time. Enjoy!