Company – of various sorts
18 Aug
We finally had company down to visit. Jordan's family came to visit us and to stay the night. They also brought the chicken pen (as we are planning on getting some chickens). Well, some of the kids went to see the river, and brought back some company: our neighbors dogs.
I was a little surprised to see the size.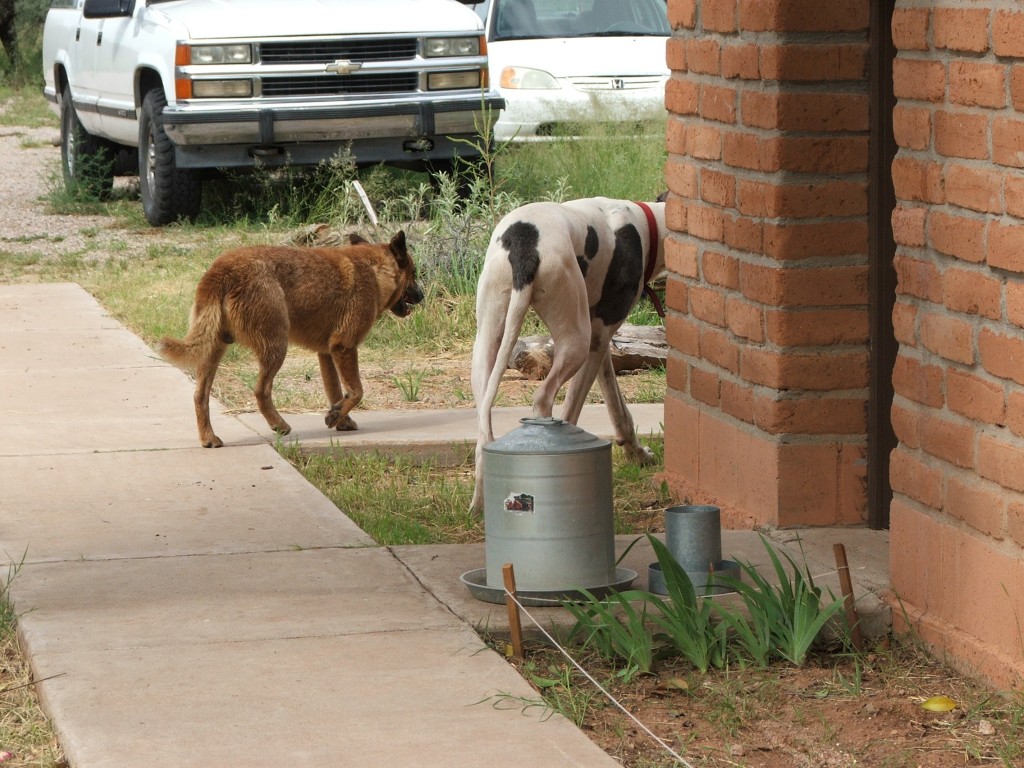 They can check out the property and such now, cuz when they chickens come, I don't want them exploring any more!
Needless to say, I tried to fix a nice breakfast for them the next morning. Fruit salad, made of Strawberries, nectarines, pineapple and mango.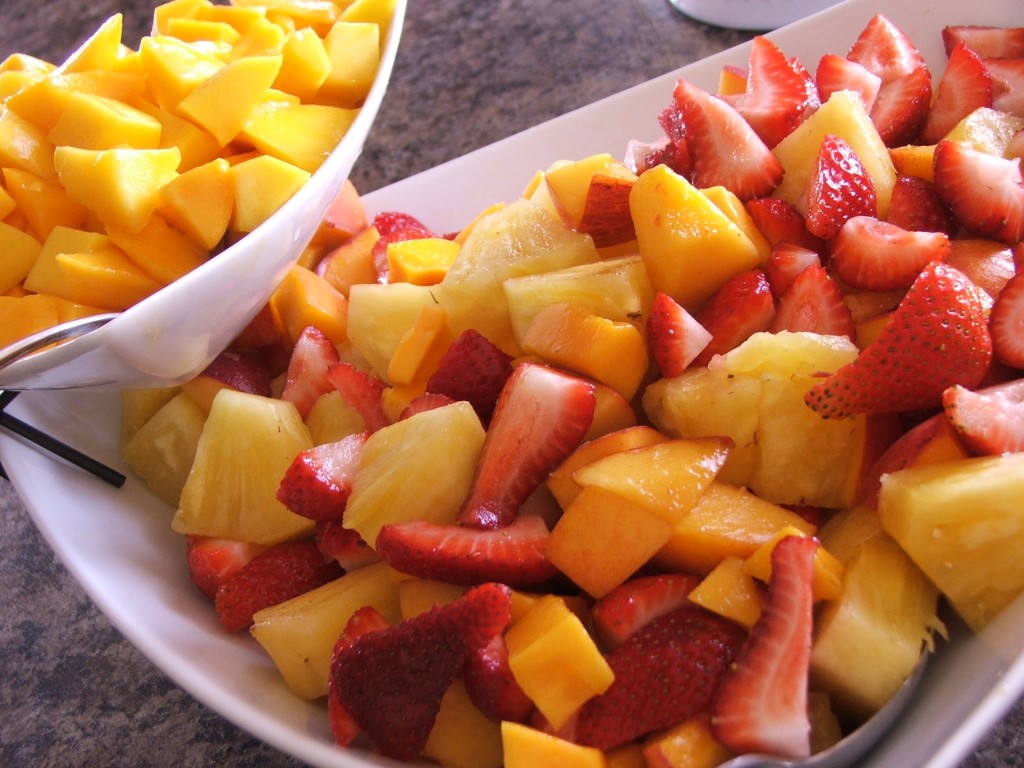 Here is a better look at the serving tray, with a tray of just mangoes on the top.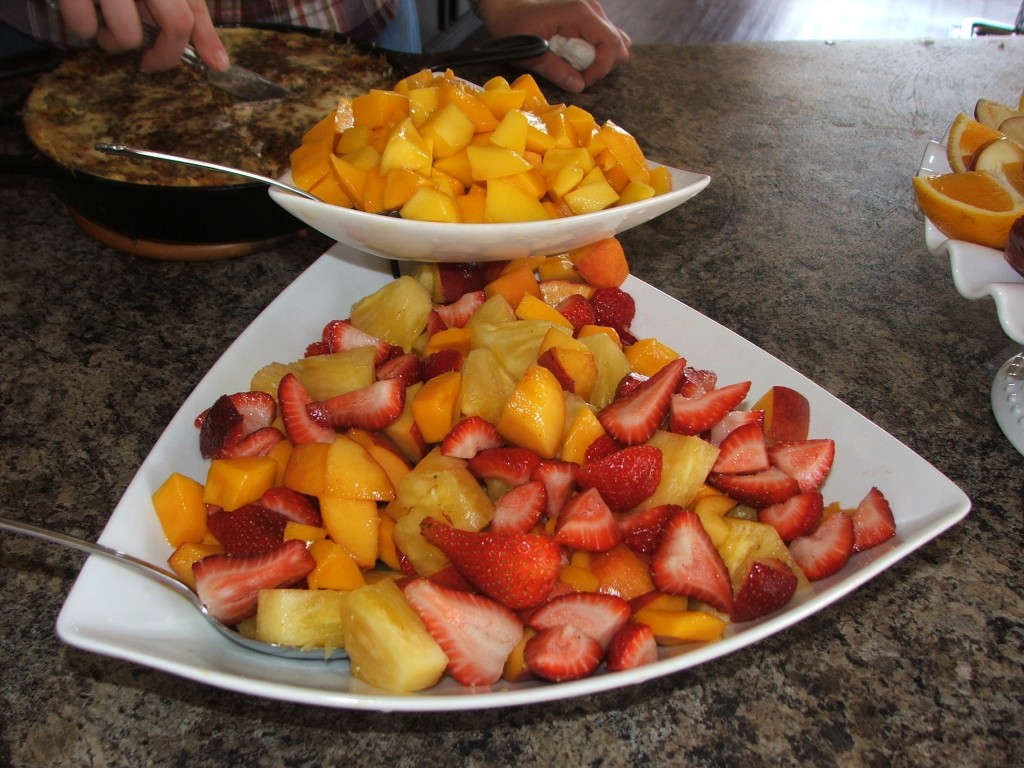 The Pineapple top, with oranges.
Apples and oranges.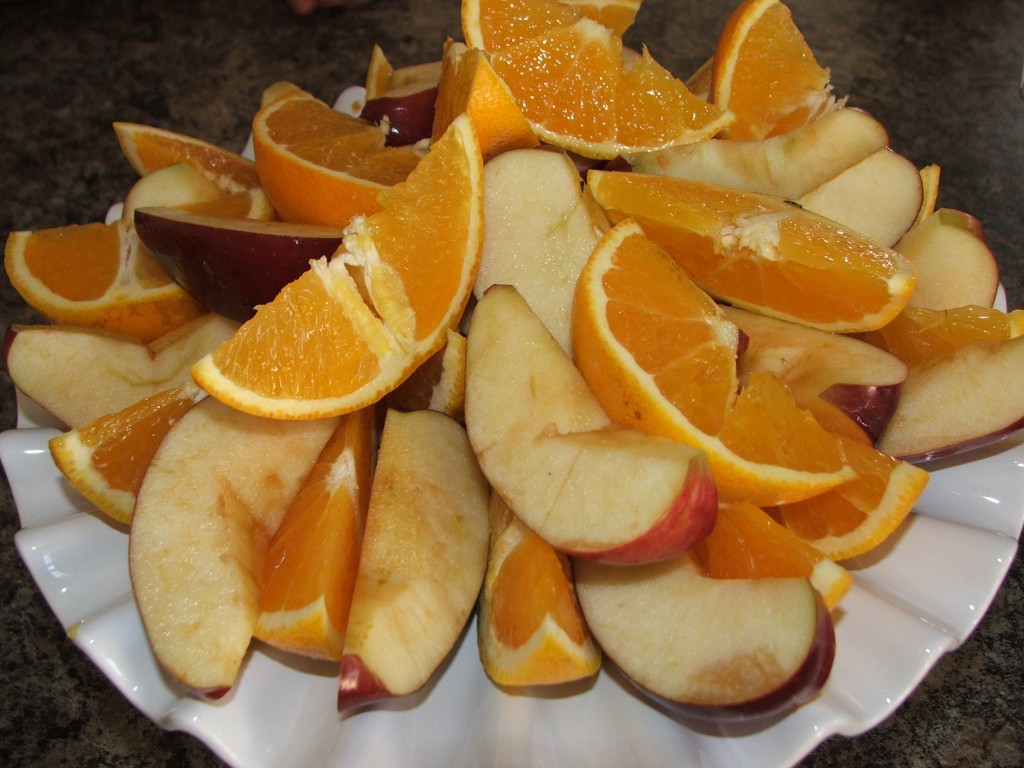 And a family favorite: Hashbrown quiche.
After a big breakfast, everyone helped clean up, and then they left. It was sad, as it had taken almost a year to get them to visit, but as they had company themselves, they had some places they wanted to show the company. Maybe they will come to visit again soon.