Yardwork
13 Aug
Usually, I don't manage to capture my projects that I like doing on camera…at least the before pictures, as I start my project, then realize that perhaps pictures would be nice. It almost happened here. So, Jordan invested in a weed wacker. I am quite thrilled. We discovered that he has a hard time operating the weedwacker due to allergies (and being at work), so I donned his old work boots, a long skirt, a wet, long sleeve heavy shirt (it is cooler that way, believe me), a hat and sunglasses, and tromped outside to do my lady of the house duties. 😀
Due to the summer rains (and no weedwacker) this is what the front yard near the house looked like.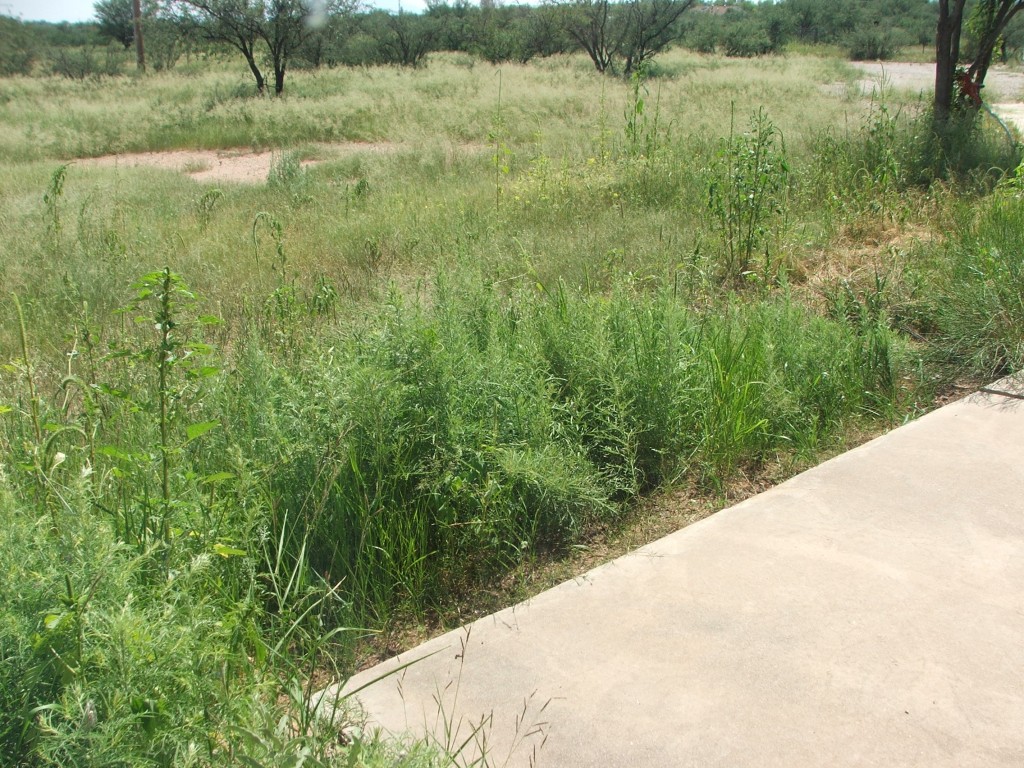 A closer look at how thick and tall the weeds are.
This is what it looked like afterwards.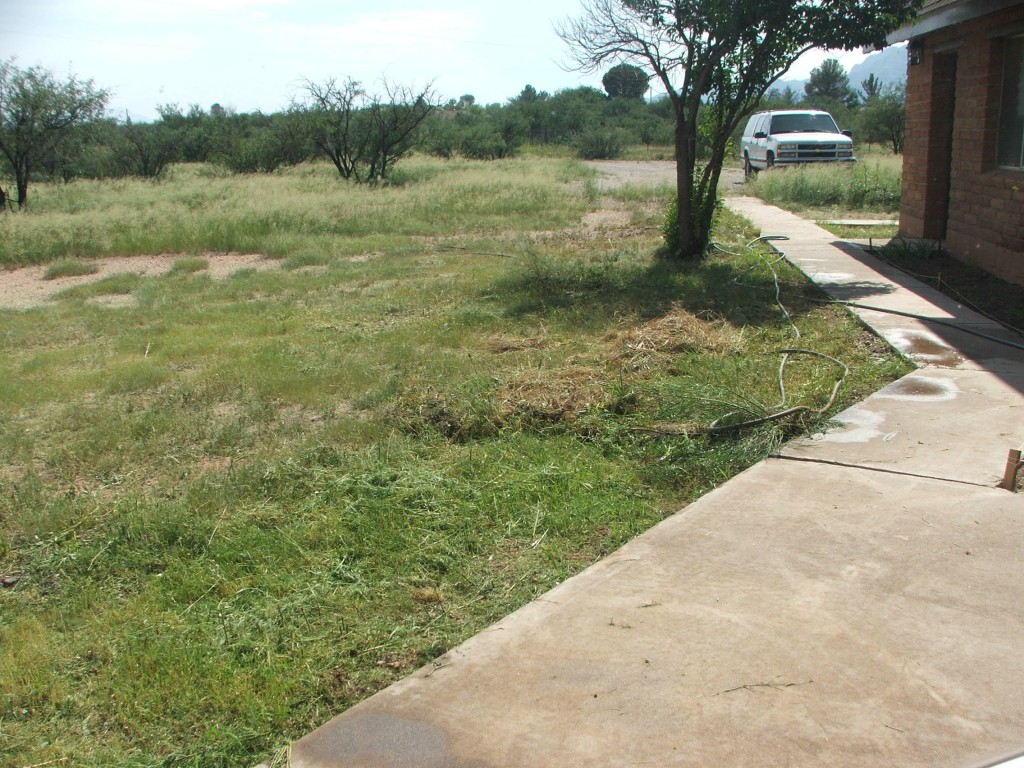 Quite the difference, huh? Man, it sure felt good.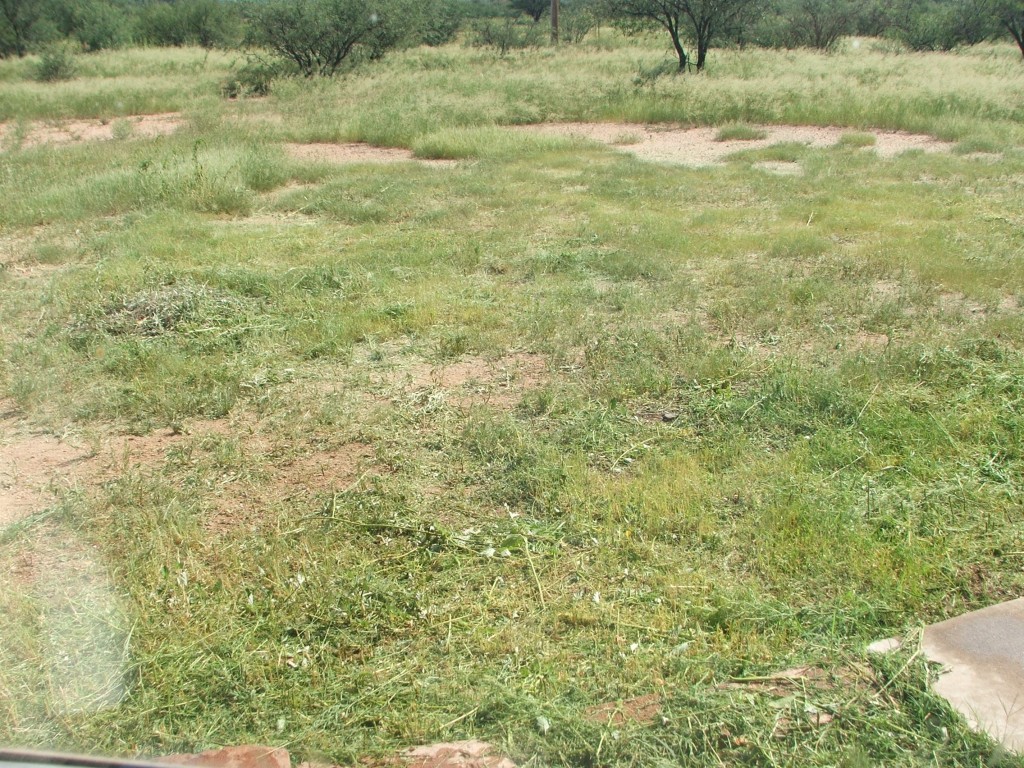 This is around one of the trees on the West side of the house. Those weeds are about waist high, at least.
Afterwards. My, how satisfying it felt! Weedwacking has such a nice sound to it too. Hearing the motor, and the sound of the twine ripping up the overbearing weeds. Ah…makes me want to go at it again!
Getting into the back yard. Mostly grasses.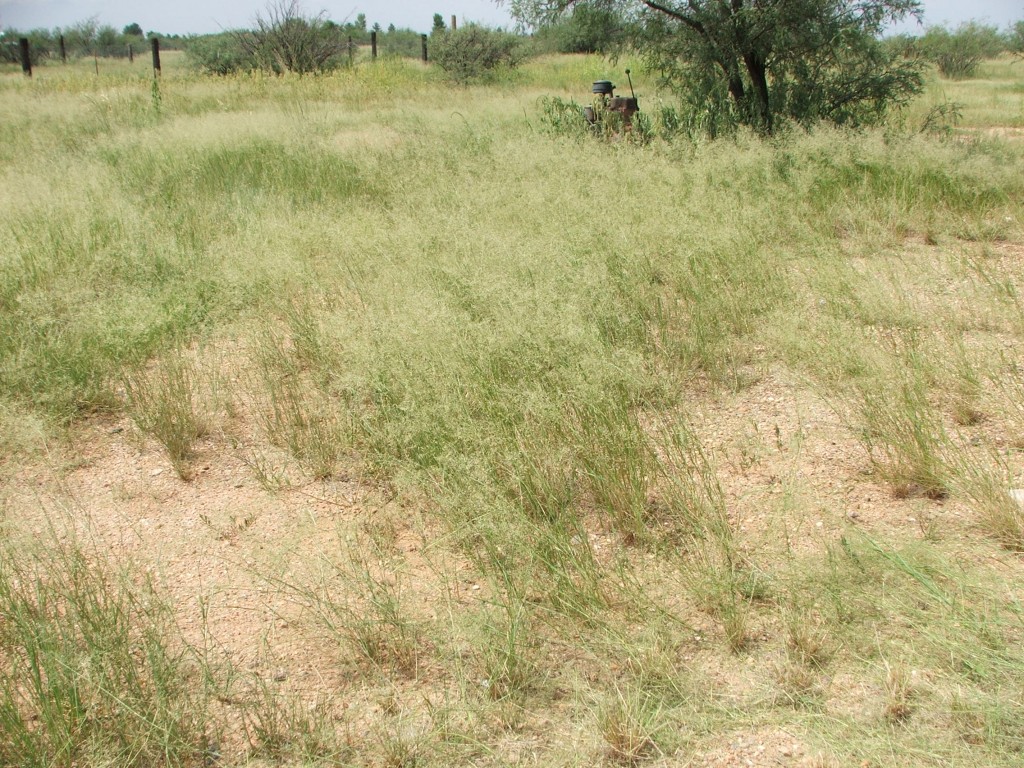 Ahhh…gone!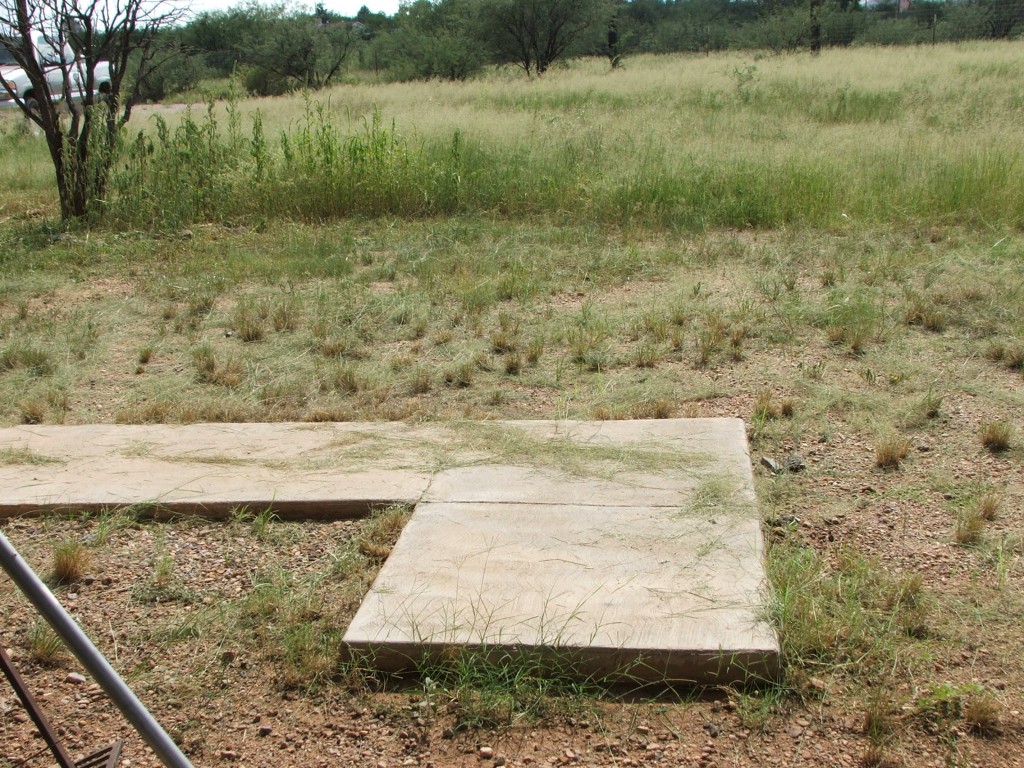 Gone!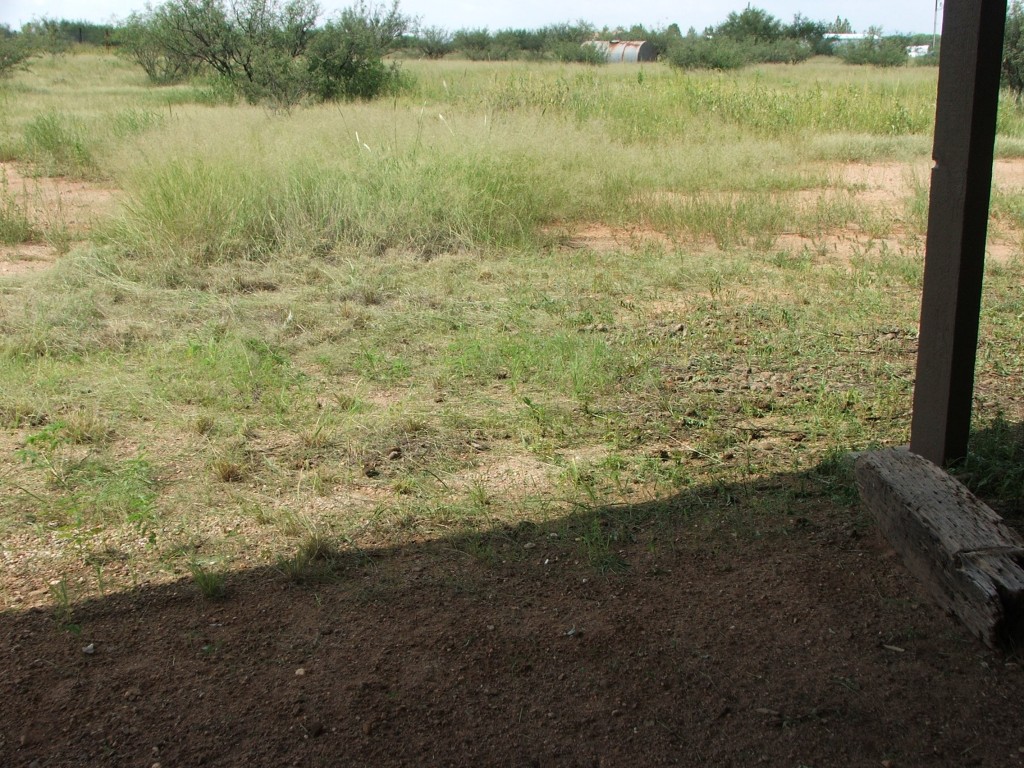 The North side of the house. Still back yard. Look at how green those weeds are!
The most annoying part of all, how grown up those weeds are around the trees and the clothes line, which is very economical in the summer!
Gone! Gone! Gone!
Weeds in the garden bed on the North side of the house.  I hate walking on the path when the weeds are so overgrown.
YES! Vanquished!
The  northeast part of the house. I didn't like looking out of my bedroom window because things were so overgrown! The weeds are a little wilty looking because of a lack of rain.
Yay…I can see the ground again!
It looked so nice! And yes…I have an electric weedwacker. lol…I felt almost like it was a little sissified because it didn't have horrid smelling exhaust coming out the back end like the gas ones do, but I was satisfied with the job it was doing!
To the east side of the house, at the garden.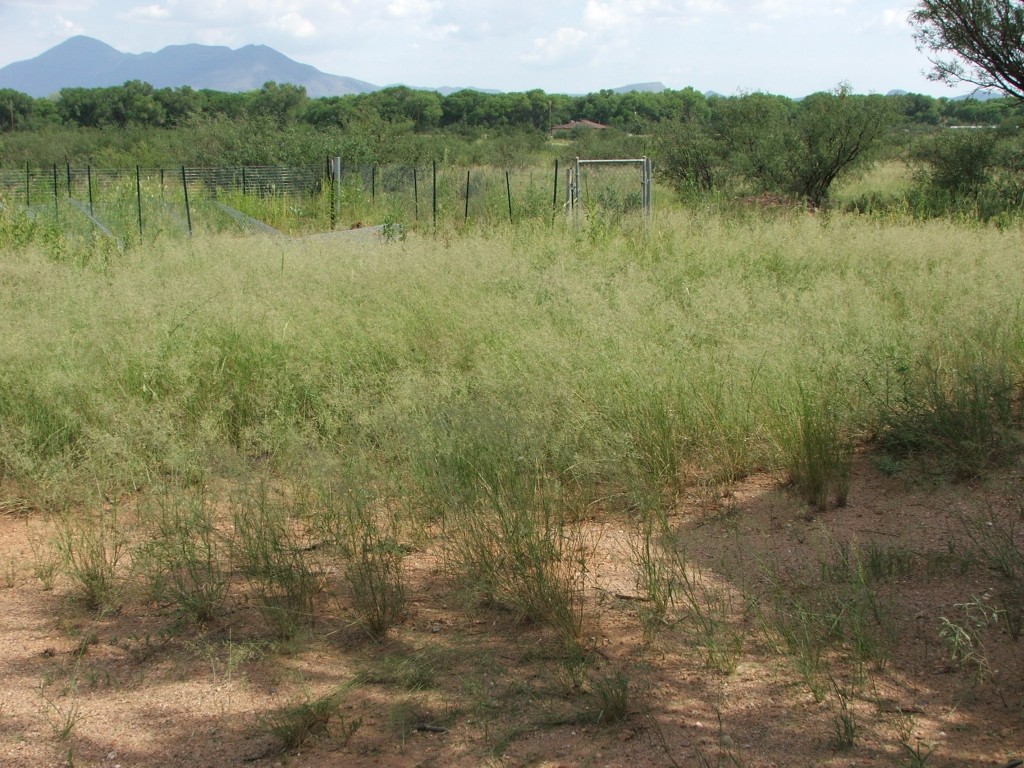 (oh yeah, my wild pet lizard friend.)
Back by the garden/kitchen door. Note my lizard friend.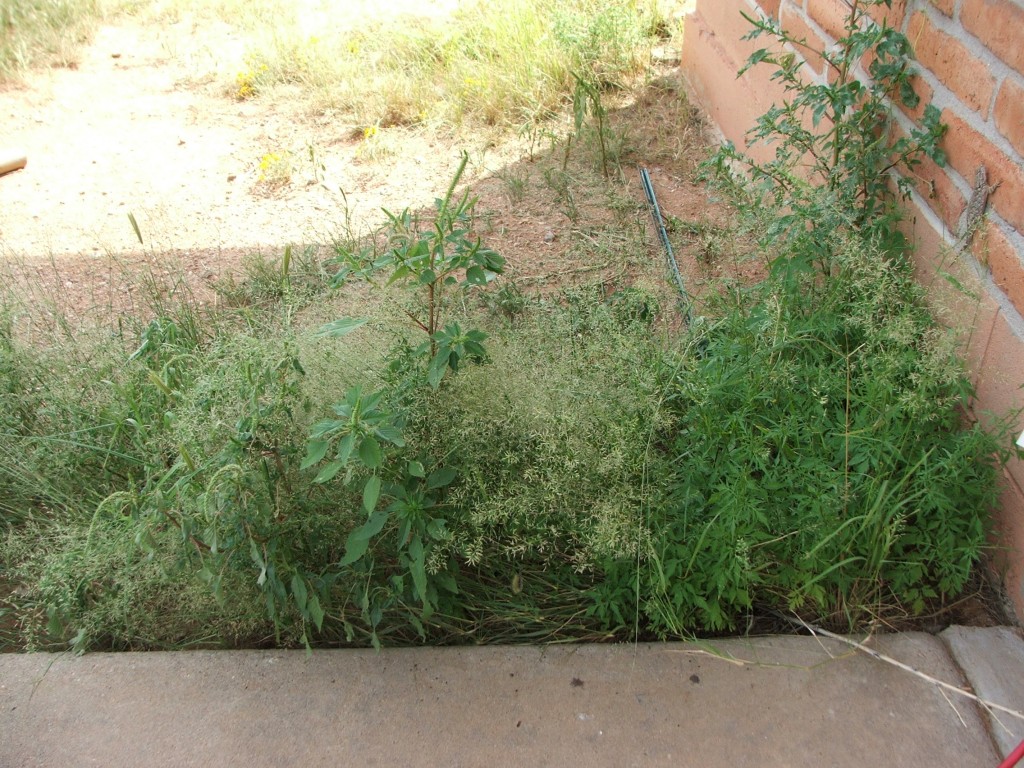 To the southeast.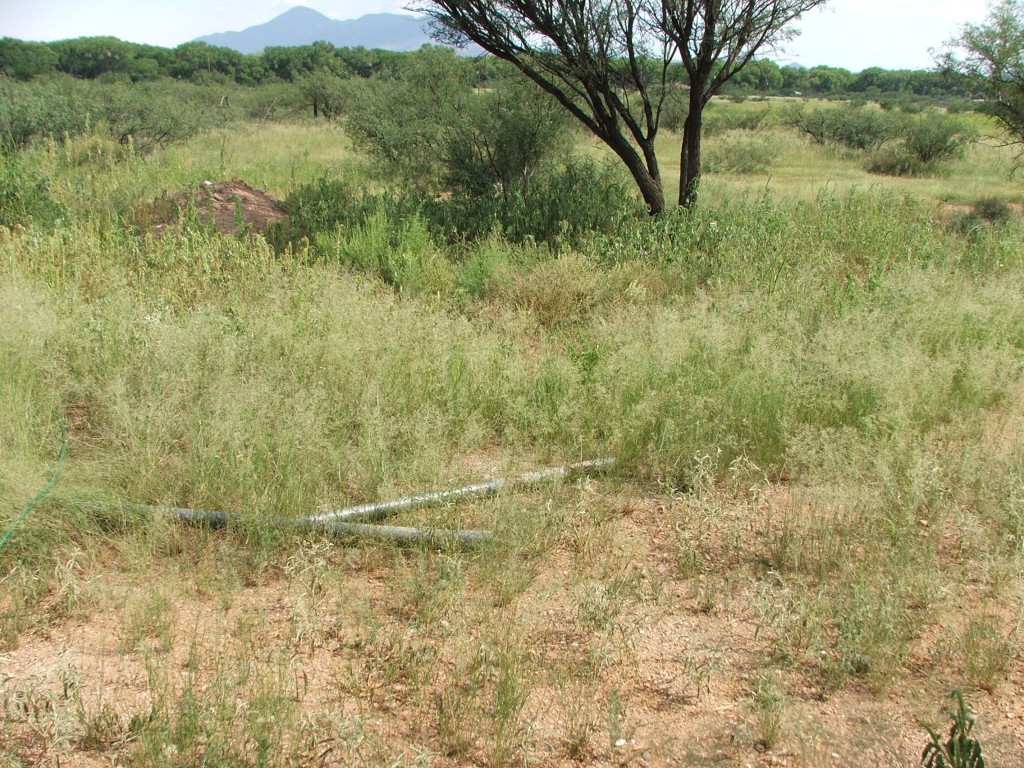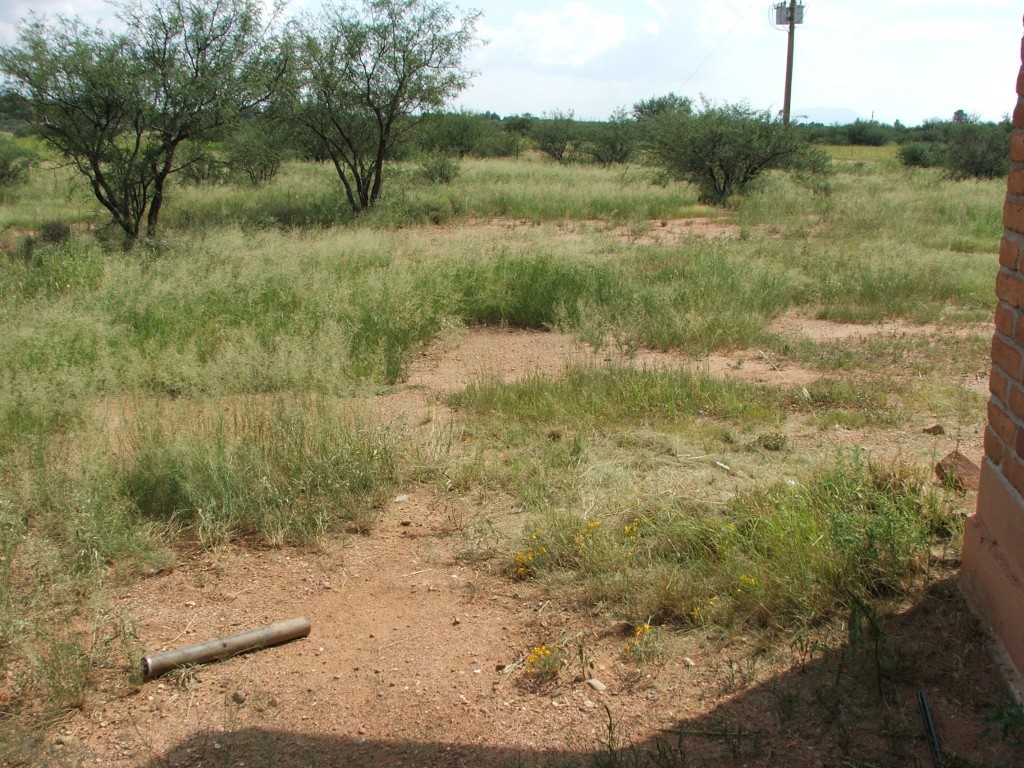 This was as far as I got for now. I felt so good. It looked so nice. And I only spent about 2 hours doing it too. Ahhh…