A Garden visitor and visiting a garden
2 Aug
I saw this flower outside of my garden, and decided it needed to be captured in digital form. 😀
And then discovered that I had a garden visitor: a desert tortoise. I was concerned that he was stuck and wouldn't be able to get out, but when I came back later he had disappeared. No issues there!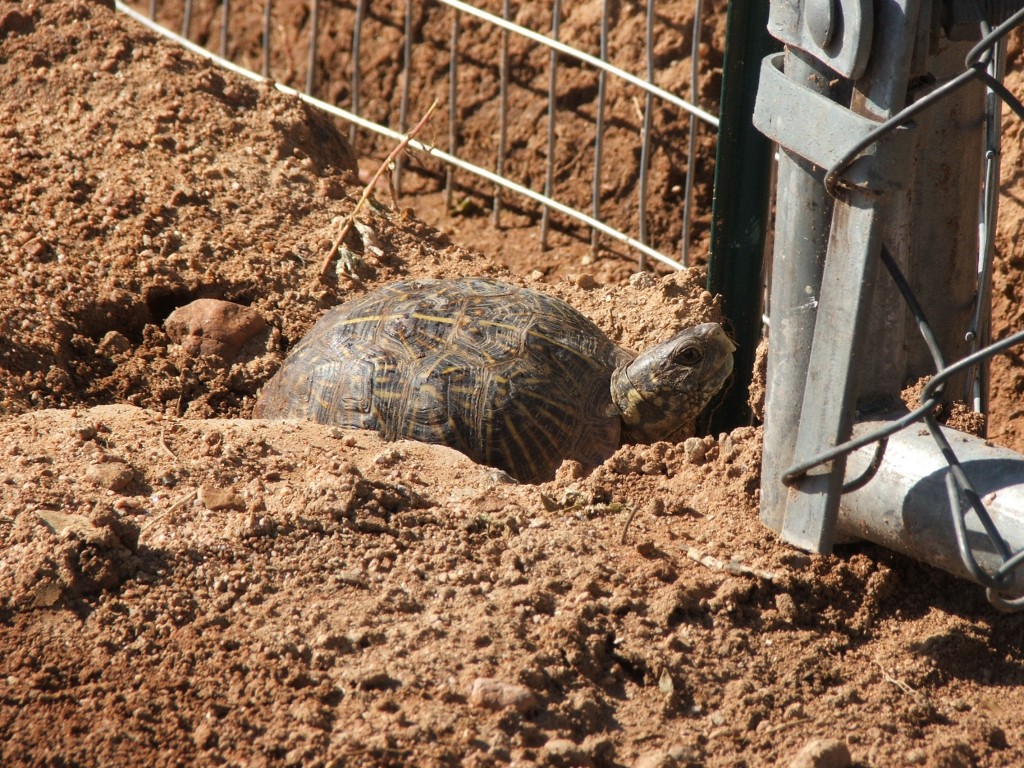 I told Jordan about it later, and he was very surprised. He said he had never seen a wild desert tortoise in all his years of living in Arizona.
Then later in the day, I went to go help a friend of mine (Sharon) pick her green beans. She has a beautiful garden so I brought my camera along. 😀
Here is an heirloom variety of corn growing behind her tomato plants. The corn was probably a good 10′-12′ tall!
I think this was the carrot going to seed. Looks like Queen Ann's lace to me!
More tomatoes. You can see the green tomatoes hiding inside the foliage.
Under the shade that is set up are lettuces. They are being protected from the heat, as lettuces really don't like heat very well. They enjoy frosty weather. To the right of the picture is a large strawberry patch, and behind the lettuces on the fence are the beans that we were going to be picking.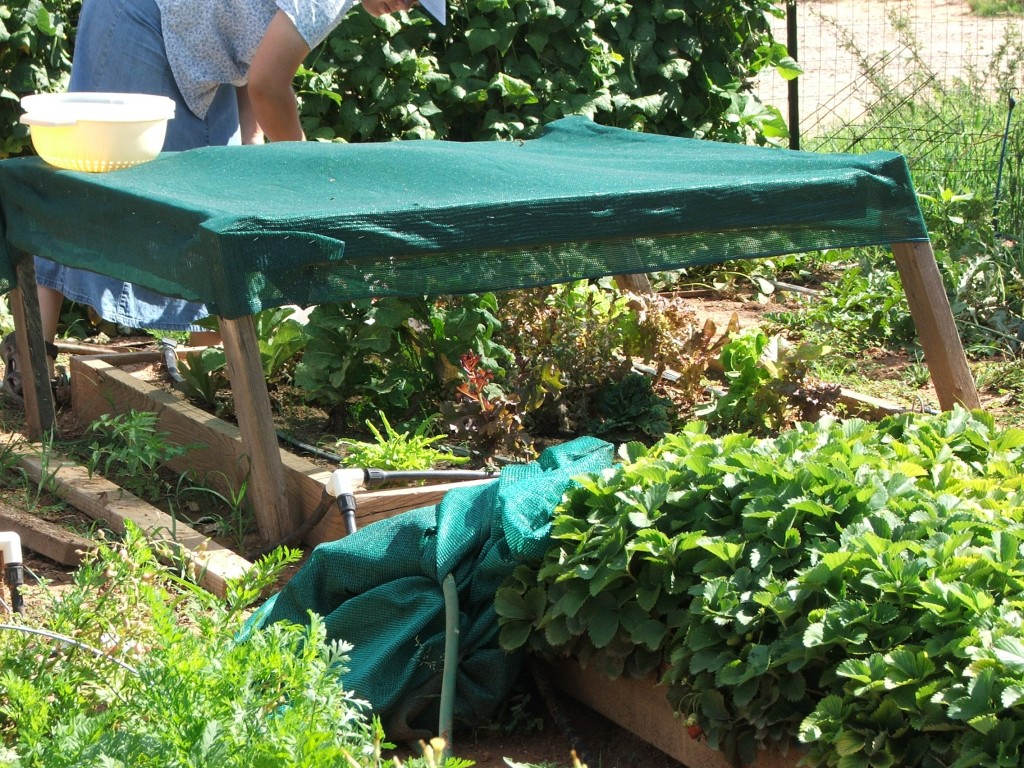 A good look at the strawberry patch.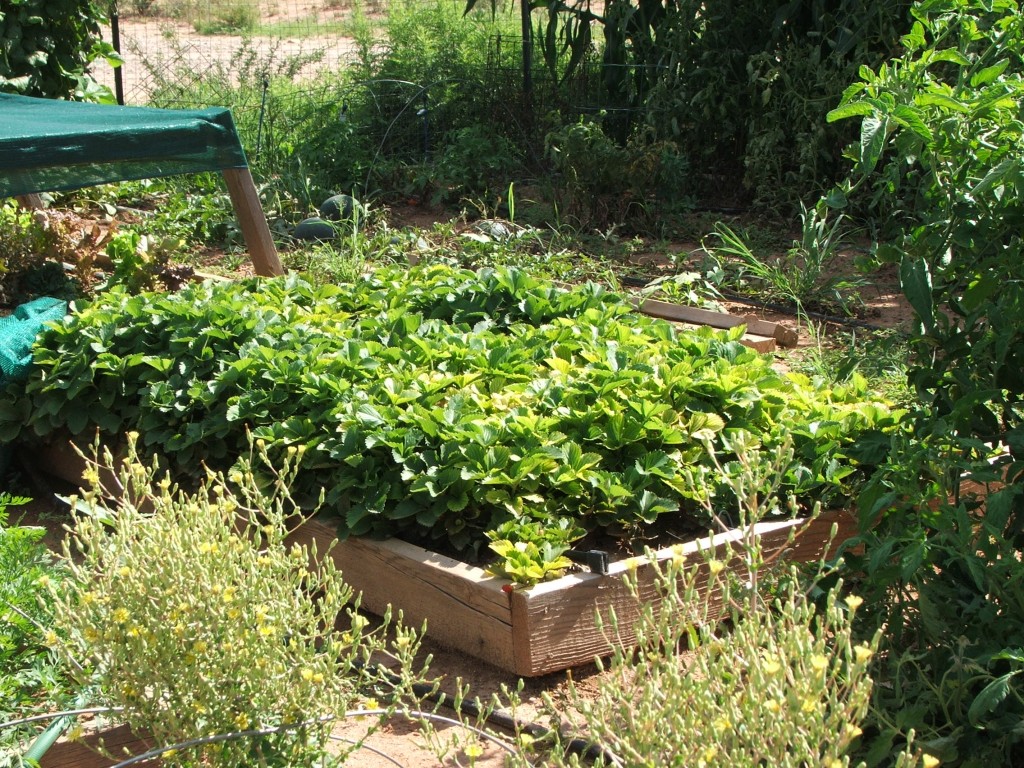 Look at how luscious and green that this garden is. They have it on a drip system, but for those of you not used to desert views…this garden is gorgeous.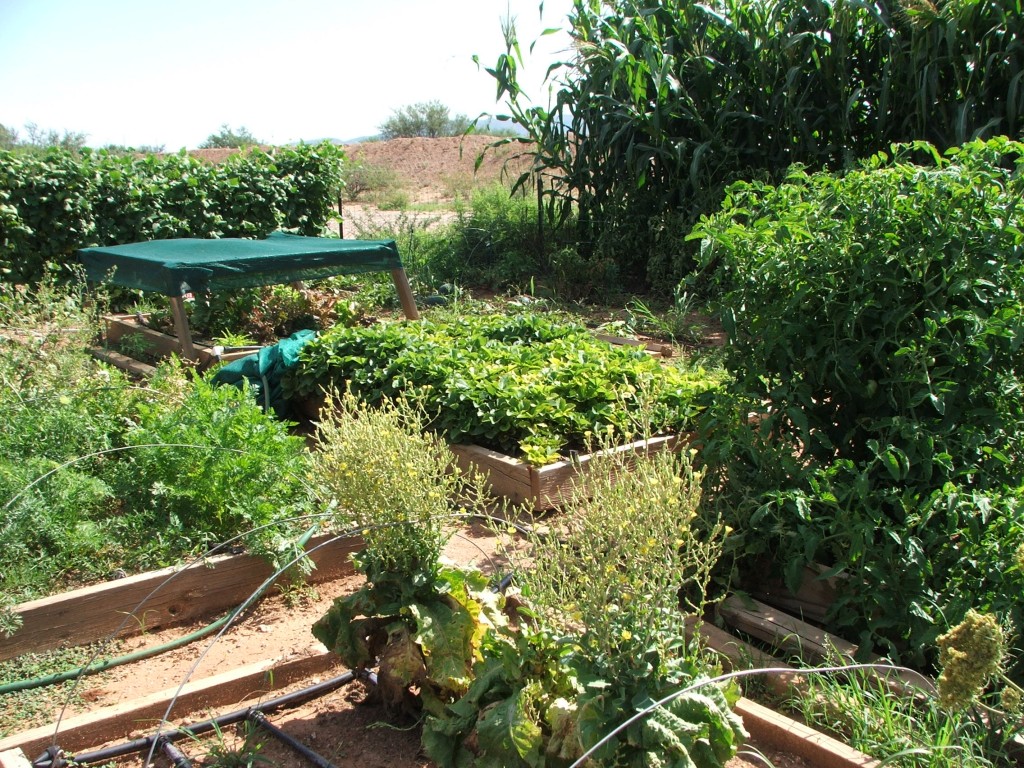 While Sharon and I were working on the beans, Lydia and Sharon's children were playing together. They were following her around.
I'm very inspired to make sure to grow a good garden next year! I need to plan ahead what I want growing and focus on making it work! Sharon says that during the summer, the only produce that she needs to buy is bananas. Wow…that's amazing!