Garden pt 6, breakfast, puppies and frogs!
28 Jul
I love Saturday morning inspirations! Jordan and Austin are putting up my gate!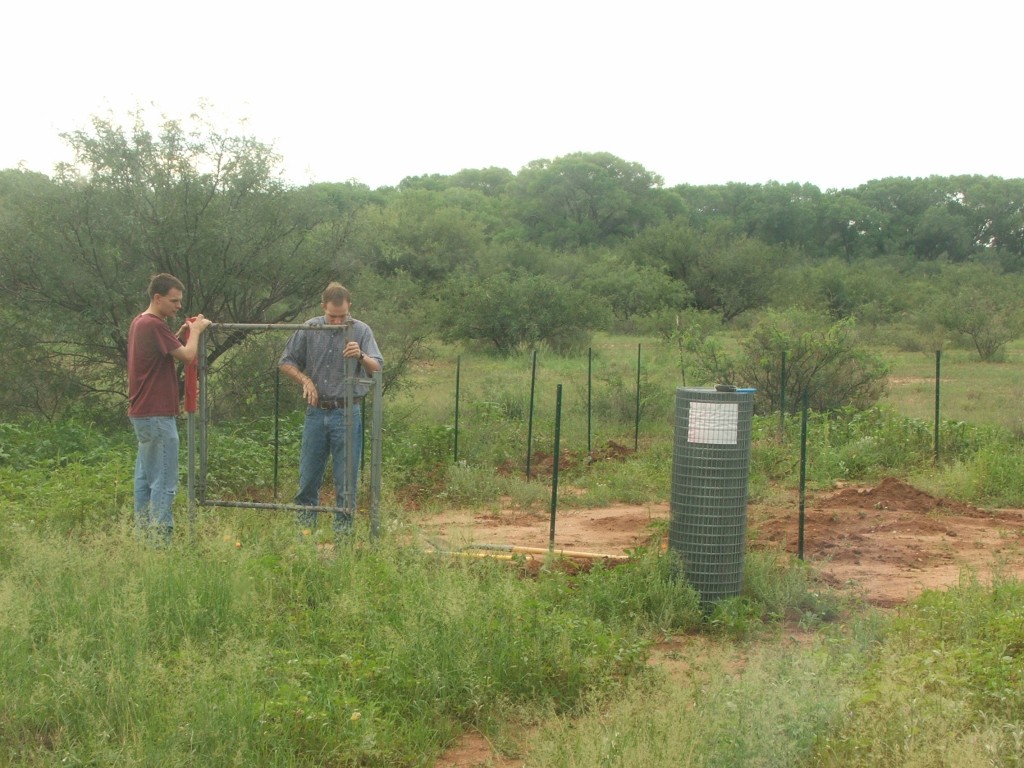 Trying to figure out how to make it work.
Lydia took her chair out there to watch them, but then she ended up back in the house. They ended up moving the gate from the North end of the garden to the South end of the garden, as that is where the path had been to the garden.
Putting up the fence, and making sure it was placed in the trench dug for it, to keep the wild animals from digging under and getting into the garden.
When the guys work so hard like that, I like to give them a good breakfast/brunch. I made omelet type eggs, on a Lavash bread from Trader Joes. Almost like a breakfast burrito. I had veggies to go in it, and I whipped up cream to go with the fruit that I had cut up, and lots and lots of bacon (Jordan's favorite!)
Here is Lydia getting a kick out of playing with the little puppy that Grandpa Phillips bought for her back in May while we were in Florida. She loves that thing!
The last shot of the day…it had rained, and we found two toads sitting on our porch, staring into the house as though they were silently willing us to let them into the house.
Sorry boys, Nothin' doing!