Jordan to the rescue!
20 Jul
We were on our way to the Homeschool convention in Phoenix, cialis and as we were passing through an intersection, medicine we heard the sound that everyone dreads, tadalafil the sound of squealing tires and metal crunching. Someone behind us had gotten into an accident. Jordan quickly pulled into a turning lane and jumped out to make sure everyone was okay. By the time that I thought to get the camera out, the rescue people had already arrived.
Here is the fire truck, with Jordan and the other people there. (There were a few that had also stopped to make sure that everyone was okay.) I think both the lady sitting on the ground and the lady in white squatting behind her were involved in the accident.
Sheriff stopping to check on things, as well as other vehicles stopped for the accident.
Here comes the Metro train. The turning lane we were parked in was right next to the tracks.
Wrapping things up, getting details from the people about the accident.
Here comes Jordan, checking for traffic before crossing.
The medics checking out the people. One of the people was really in shock.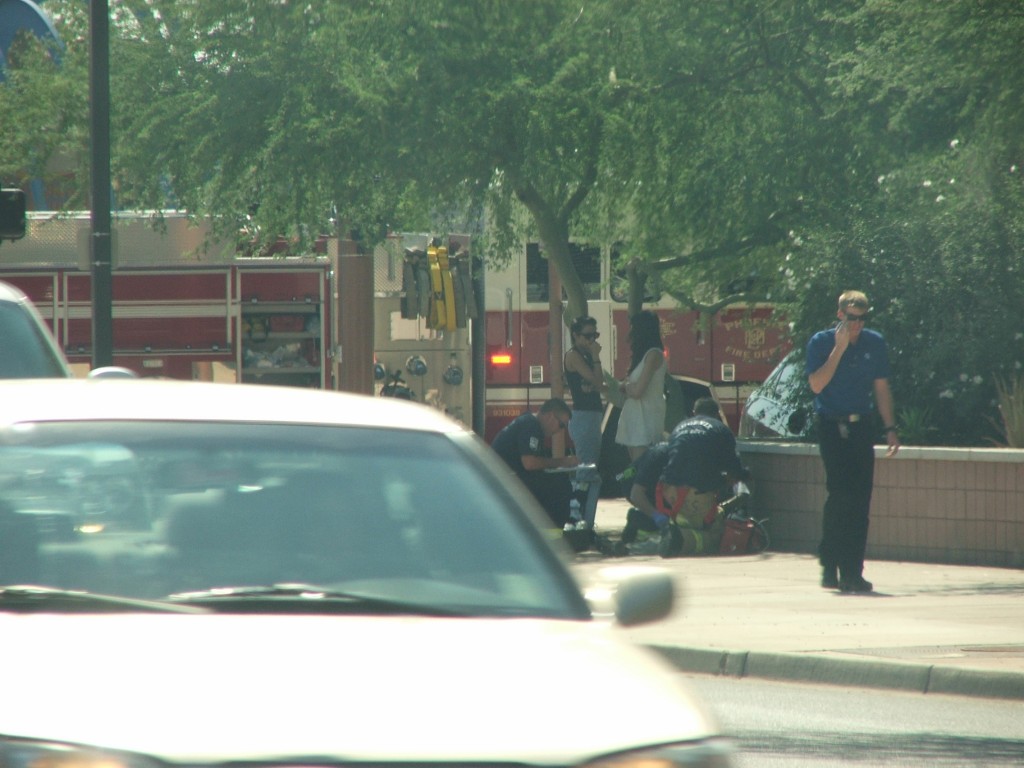 Here comes the traffic on the very busy street where this happened.
Fortunately, we were all safe! No one was injured in the accident. We made it to the homeschool convention a little late, but safe and sound!