Leah and Jonathan Mayl's wedding
19 May
Jordan, Lydia and I met Reuben and Candace (Brother and Sister in law for those of you who don't know) down near the Gulf of Mexico for a few hours of jet skiing before whisking off to the hotel to get ready for the wedding. It was lots of fun, but then we had to get all serious and be grown up.
After getting ready to go, we headed to the beautiful church where the wedding was to take place. As it had been a long time since I had been around the Sarasota church group, it was a lot of silent "HI! I Didn't know you were going to be here!" and "Good to see you!" exchanges while the pre-ceremony music was playing.
Looking around, I was impressed with the beauty of the church. Chandeliers…
…Stained glass windows…
…And beautiful young lady playing a beautiful grand piano. I wish I could have gotten a good recording of it. The acoustics in the church paired with the lovely playing just made the event very elegant and wonderful.
Aahh…the moment we all waited for. The Beautiful Bride on her father's arm.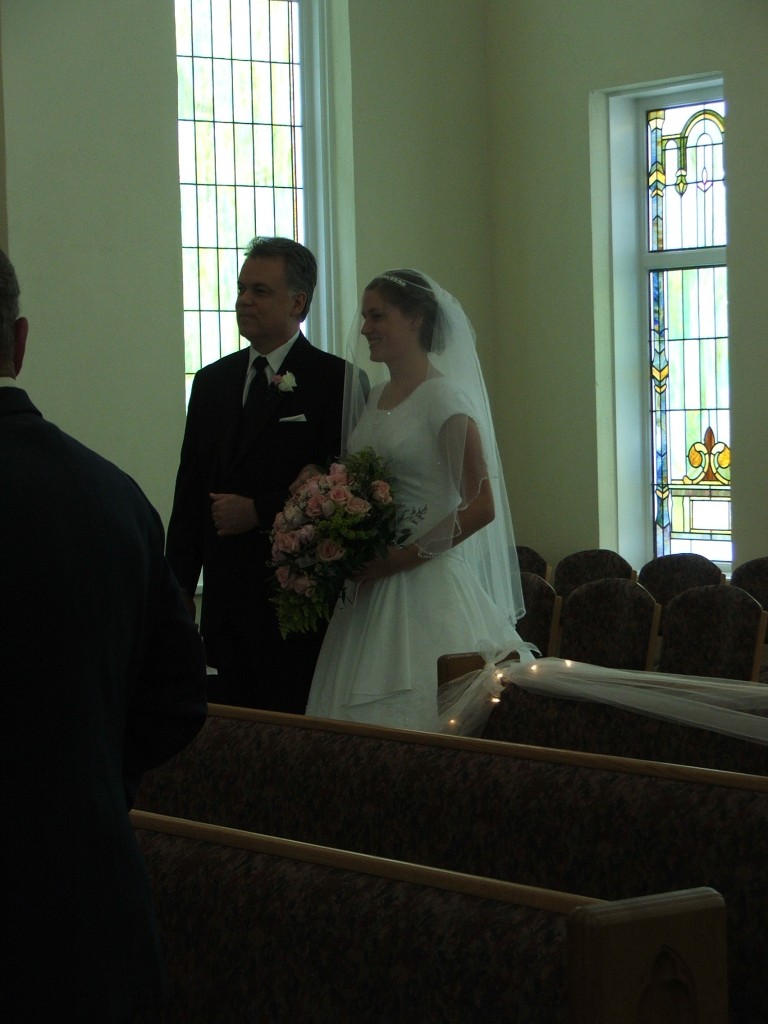 Leah and Jonathan. Leah had told me that she wouldn't be the emotional one, but Jonathan would be. Sure looks like it to me!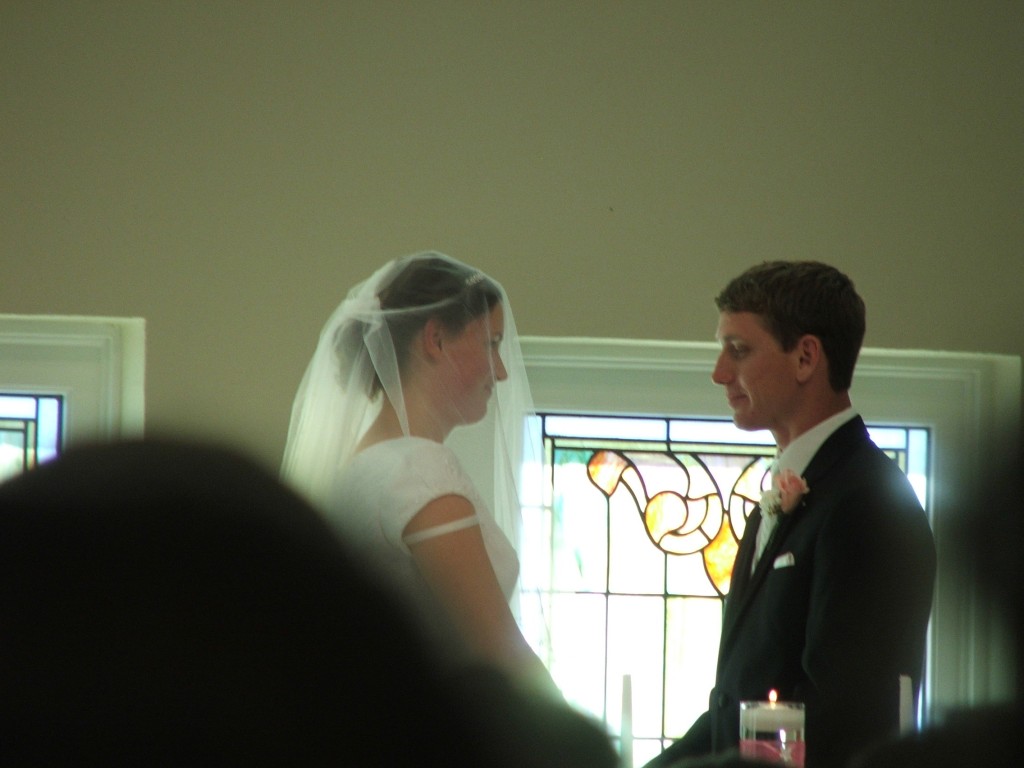 The beautiful bridesmaids. Left to right, Hope Doucette, Hannah Doucette, Becki Doucette, and Kira Prentiss.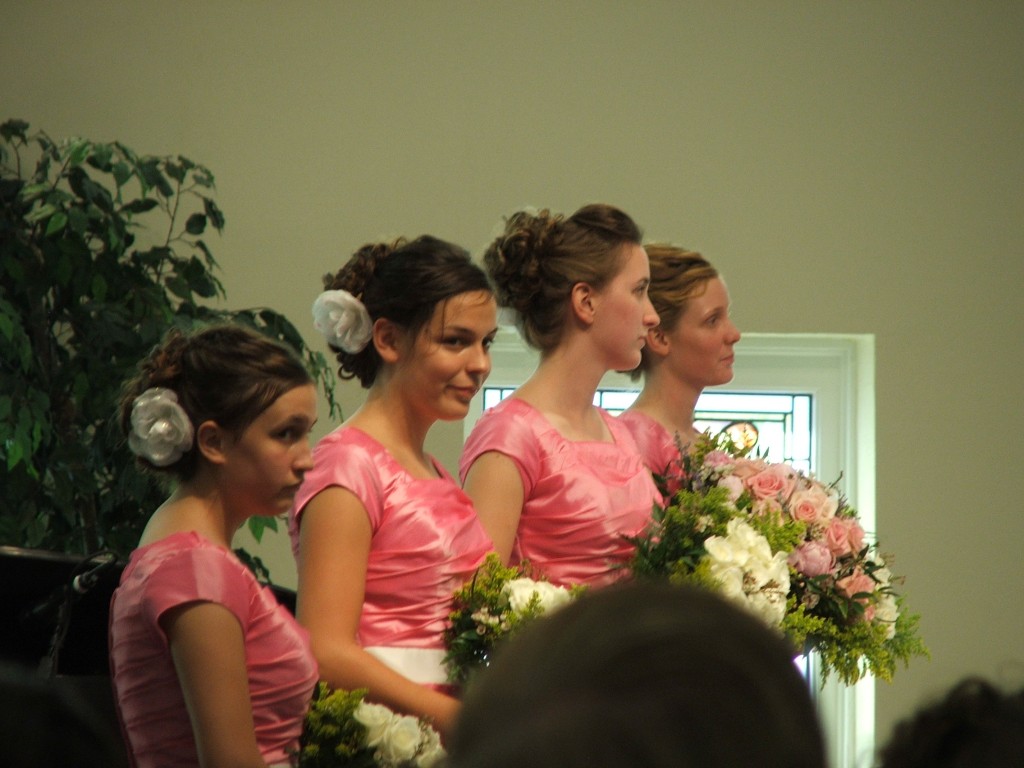 Leah and Jonathan join Bro Tedd Doucette in prayer.
The kiss!
Introducing Mr. and Mrs. Jonathan Mayl!
Lydia had been such a good girl up to that point, so while we were waiting to be dismissed, Jordan took Lydia out of the pew and let her stand and stretch and wander within arms reach.
We spent the rest of the evening at the reception (where Jordan and I had our reception) enjoying ourselves with Reuben, Candace, and whomever happened to wander near our table. The reception was beautiful, and the food was delicious! The company was very fine, and the hosts were most gracious. Thank you so much to Bro Tedd and Sis Suzanne Doucette! You did a fine job. The Cake turned out wonderful! Everyone enjoyed themselves! I look forward to seeing you all again sometime soon! 🙂 God bless you all!