Baby Popsicles
27 Apr
It had been a little warm, and I have been wanting to make popsicles, especially for Lydia, so I finally made a batch of frozen strawberry yogurt (for us grown ups) and put some in Lydia's popsicle mold for her to enjoy.
They turned out really cute and colorful! Annabel Karmel has some really cute baby food items.
Here Lydia is getting to enjoy the fruit of my labors. 😀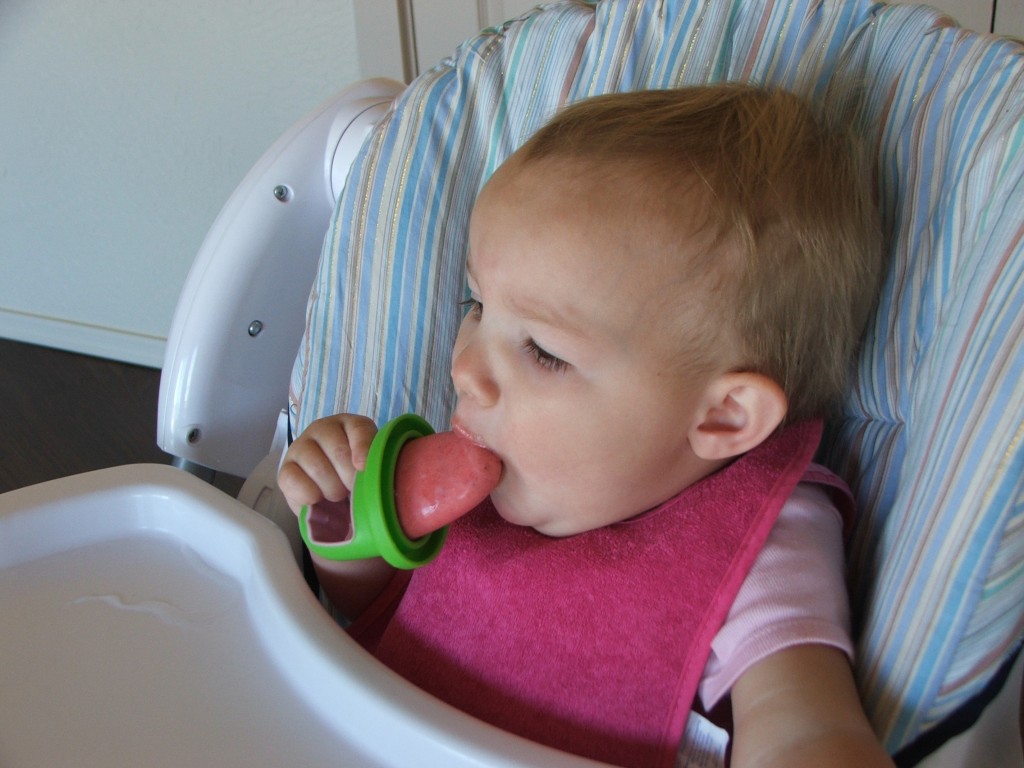 Yummy!
~~~~~
Lydia's favorite hang out spot while I'm in the kitchen is on the bottom step of the stairs, which enters in at the kitchen. It's a perfect height for a seat!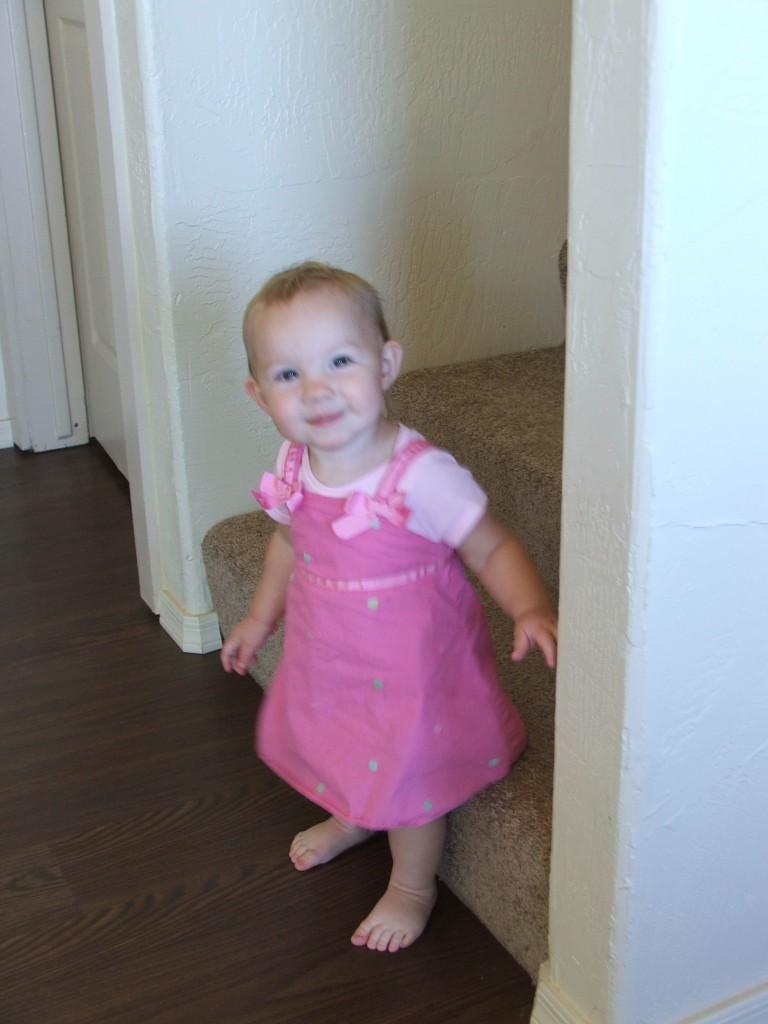 So Cute!