30 Jun
This year the Branding was held before the 4th of July (As the 4th of July was a wednesday night.) If you remember, Jordan and I attended last year ***POST LINK TO PREVIOUS POST***  and we really enjoyed ourselves, and because we live right next door (literally) we decided to get there in time to see the actual branding part.
BTW…if My mom is reading this: You might want to skip this post if you don't want to see pictures of the poor little calves getting branded.
Anyways.
As we pulled up, we saw the first attraction of the day…Donkey rides!
We arrived at the cow pen and saw that they were allowing the little guys to rope the calves! It was great!
"I think we roped one!"
Dragging in the calf.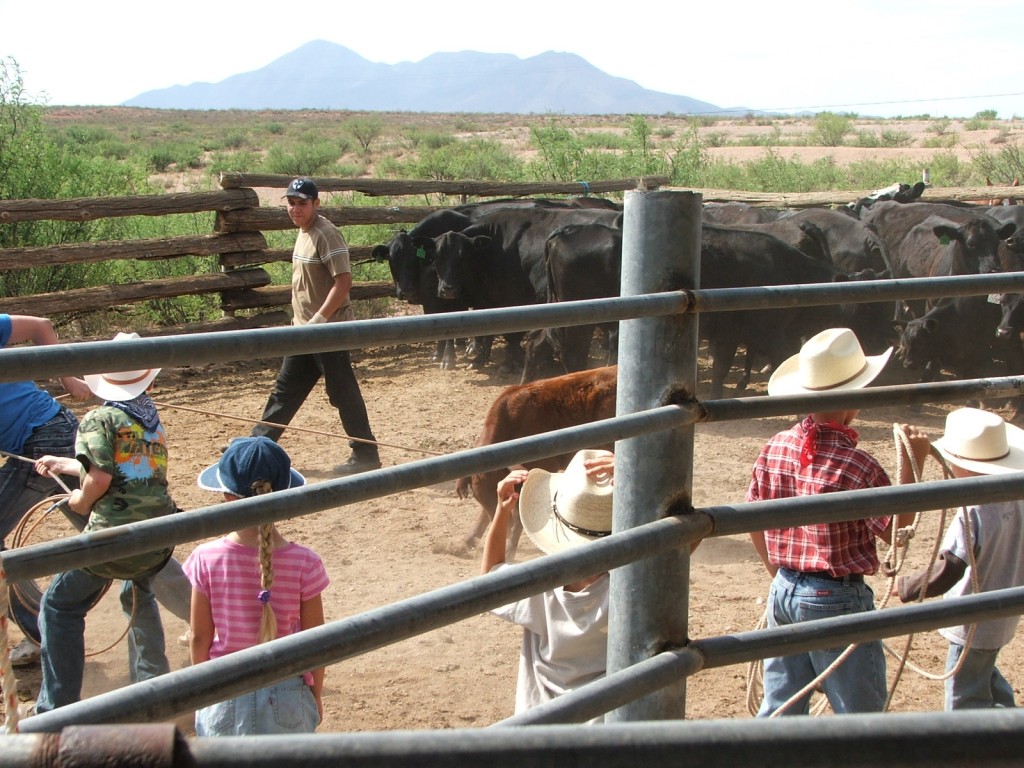 Tagging the ear.
Preparing for the Antibiotics.
Administering antibiotics.
Branding the first part of the brand.
The first brand.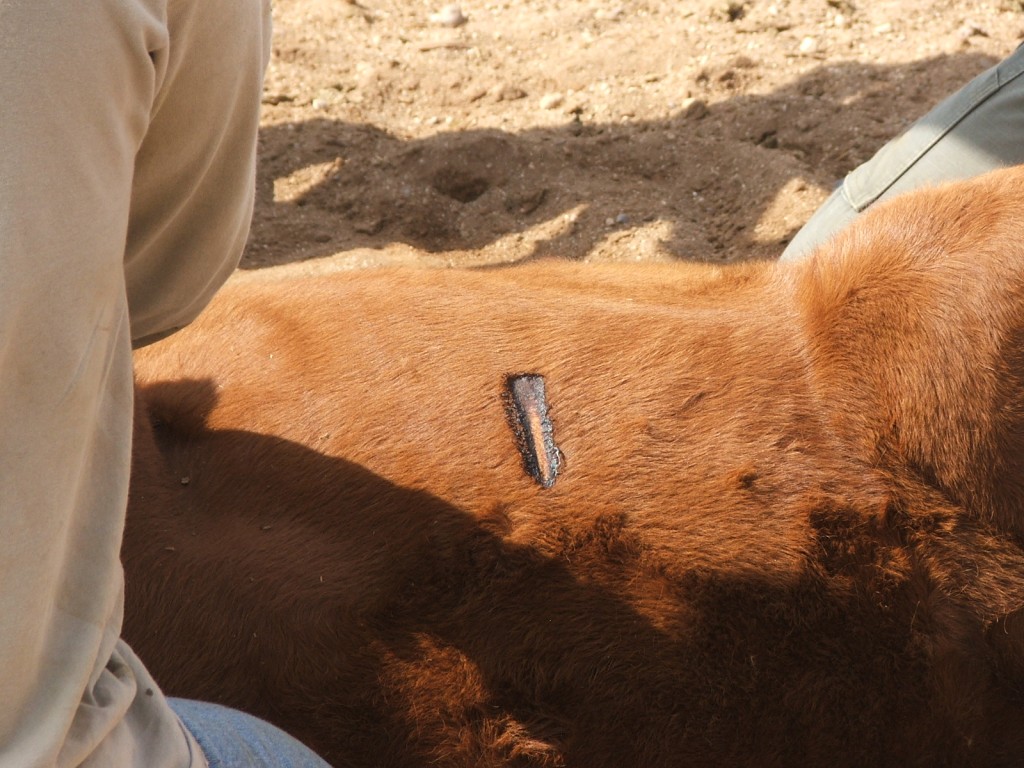 Branding the second part of the brand.
Dragging in another calf.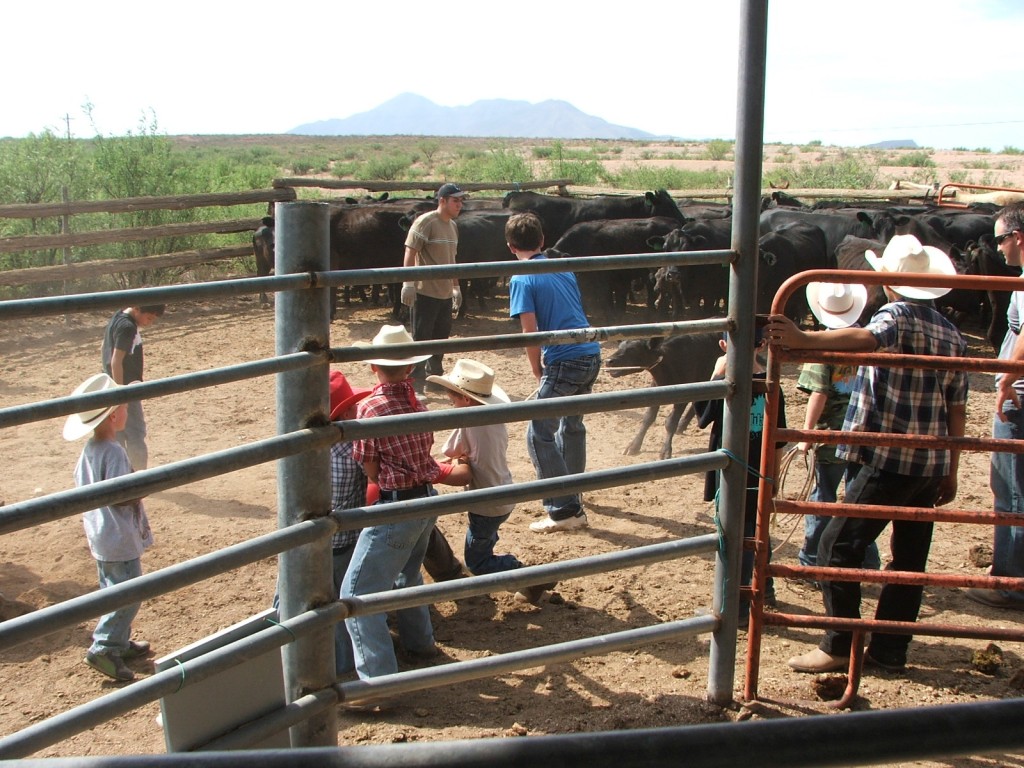 Even the girls are involved!
Wrasslin' the calf to the ground. (he fought.)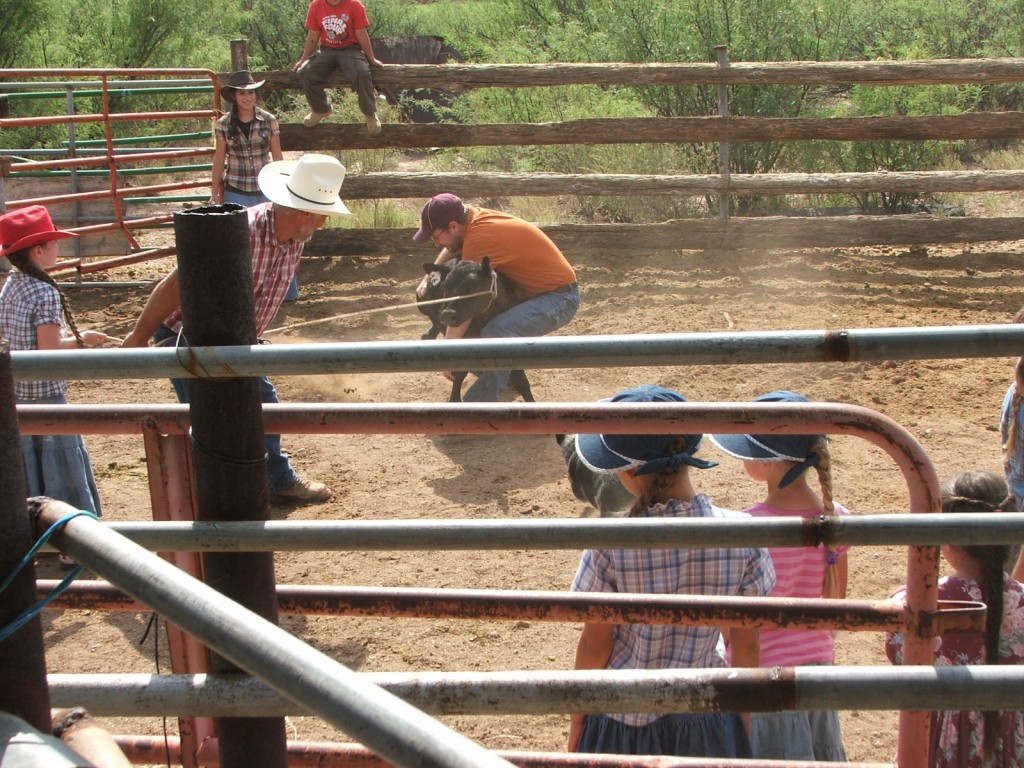 Amid the clouds of dust, he succumbed to the stubborness of the greenhorn cowboy who wouldn't be bested by a lil ole calf!
Ride 'em cowboy! After the calf has been tagged, antibiotic-ed, and branded, they took a rope and put it around the calf's middle, and let a little guy (or girl) get on for a little buckin' bronco ride. It was fun to watch! The little guys loved it!
And he bites the dust!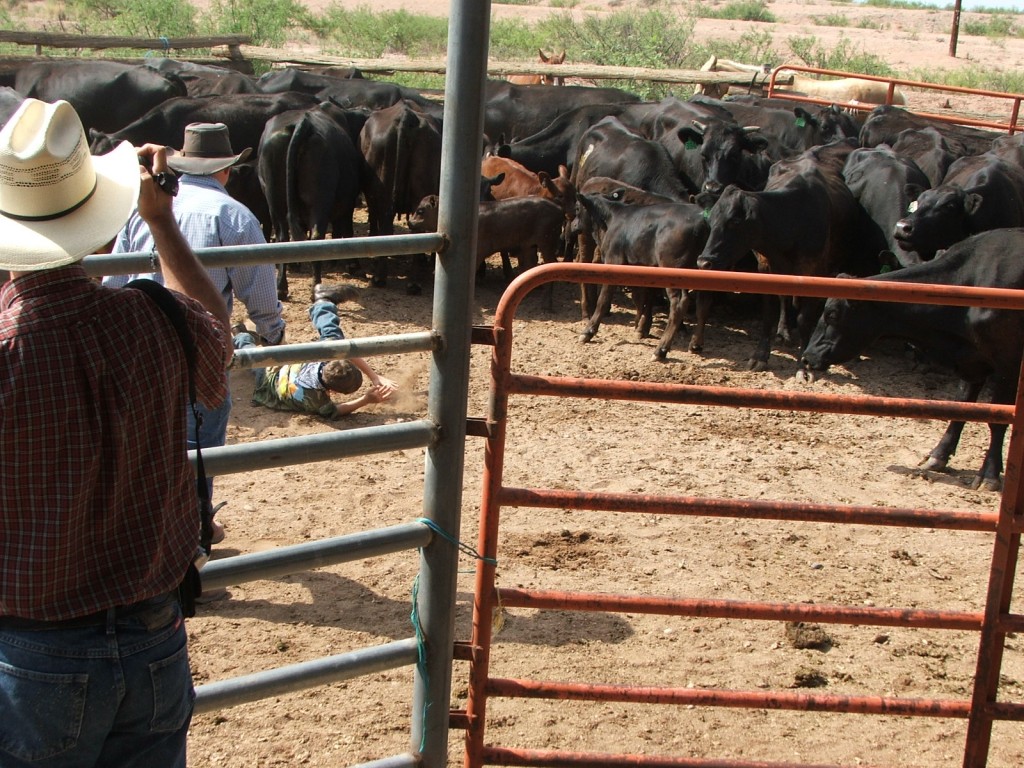 Jordan had Lydia as I was taking pictures, and decided to let her ride the donkey.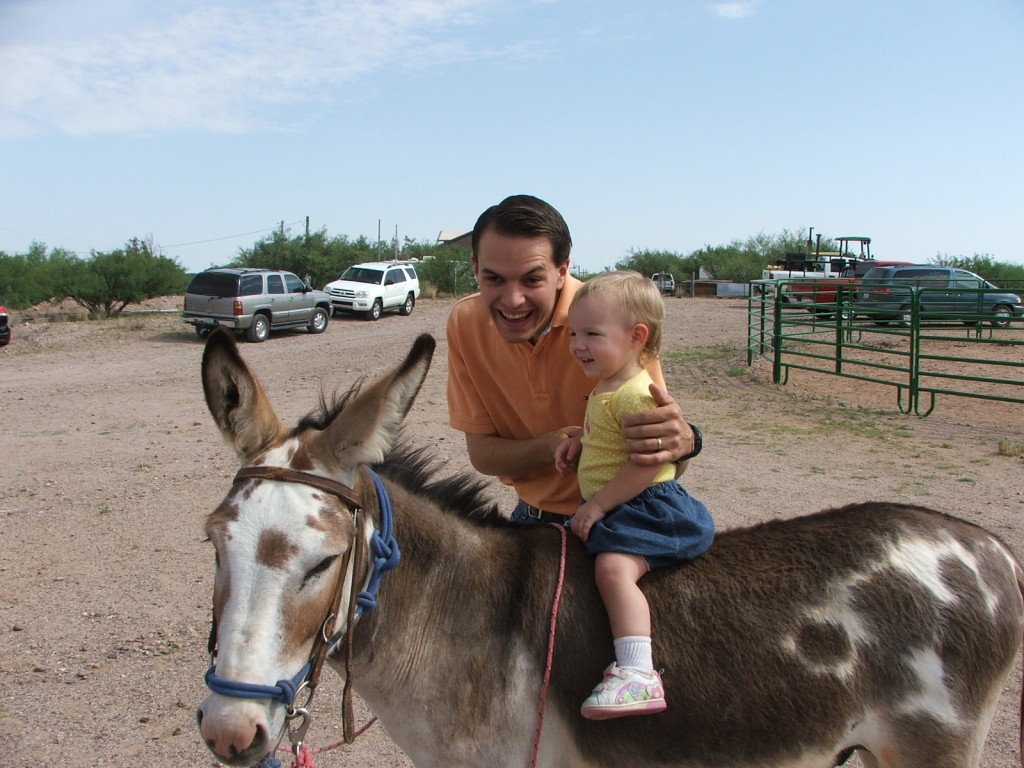 I think she enjoyed herself! 🙂
The bull of the herd. They separated him out from the rest of the herd to make it easier to do what they needed to do. He looked very bored and disgusted at the whole process, and couldn't be bothered. (Look at all of those flies all over his side!)
Creating a new ear tag for one of the cows.
The branding irons heating.
The girls helping out!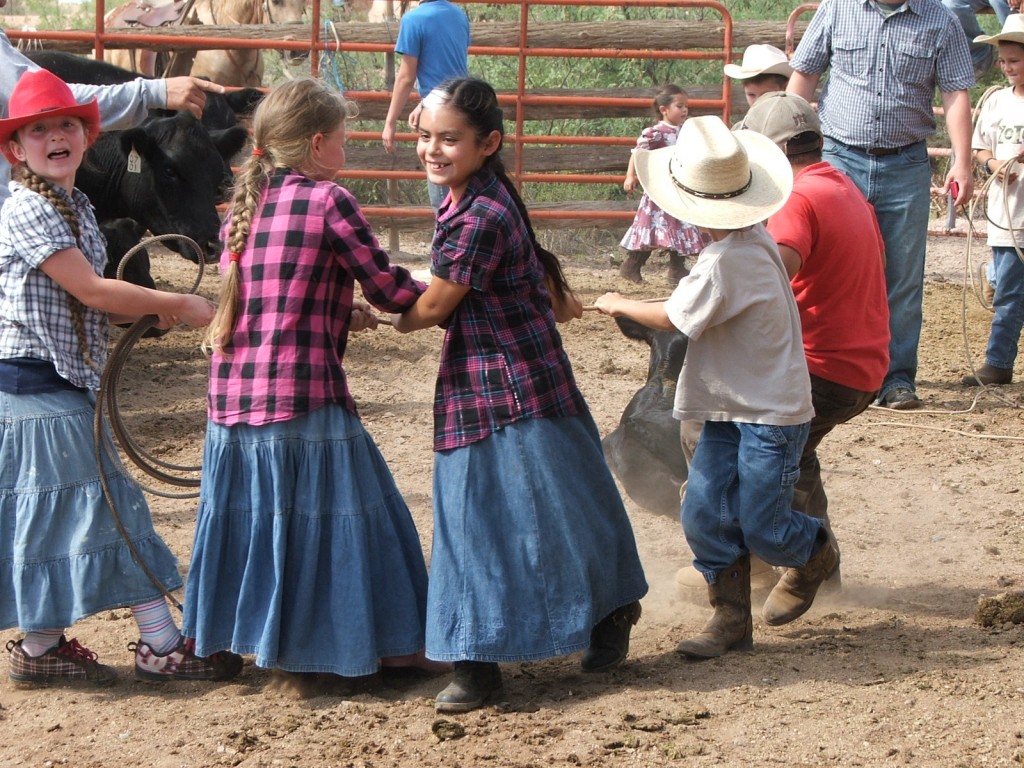 Oops! Got him by the hoof!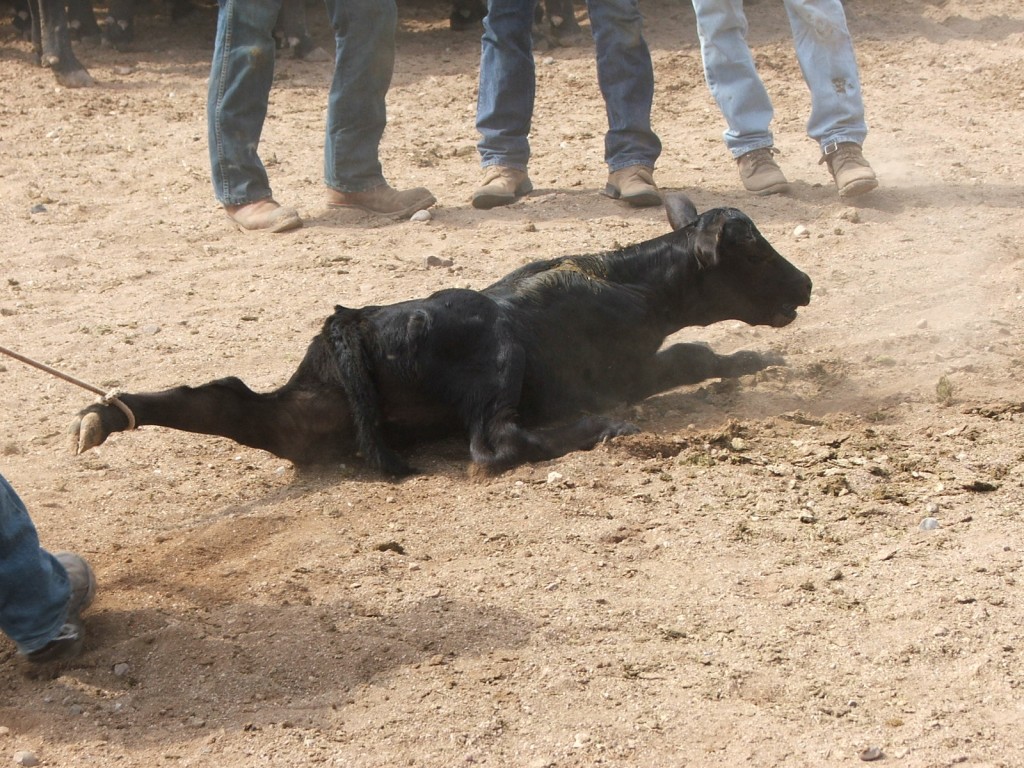 Another Greenhorn cowboy determined not to be thwarted by a calf! 😀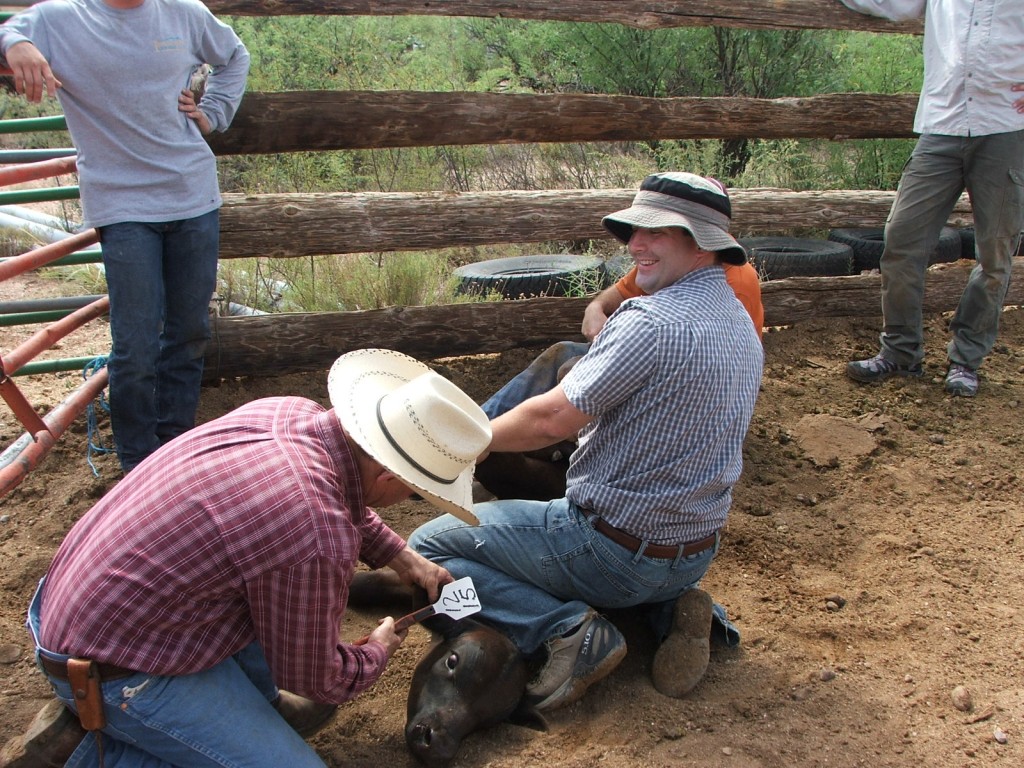 We ended up leaving the branding part early as I had food I needed to finish up. We missed the castrating of the calves (ha! not sorry!), and the rest of the immunizations of the bigger cows, but made it in time to bring the food. After wading across the very low river (won't do that again!) we got to the picnic site and laid out our food. We enjoyed a nice afternoon of fellowship and food.
I wish I had emptied my camera pictures, as I would have loved to have gotten video of the mad scramble of kids when the pinatas broke open. All in all, it was a long, but very enjoyable day! I know better how to prepare for next year!