29 Dec
A few weeks ago Aunt Elizabeth Wallace had asked me to make a "golf themed" cake for Serenity's birthday party that they were going to have after Christmas when all of the cousins were in town. Thanks to Jordan, Bethany and Lilliana (and anyone else who helped me), this is what ended up being.
This is the backside of the cake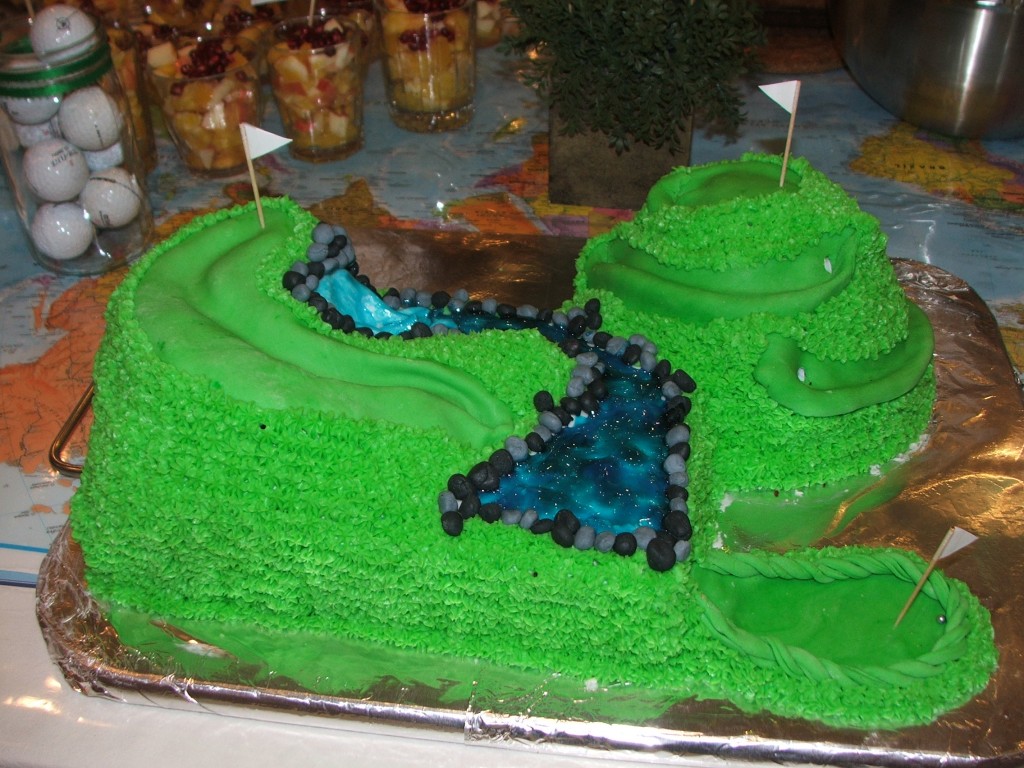 The first hill
The water
A better look at the Waterfall and water
Now…you may have noticed that there are little holes in the side of the cake. There are straws running through the cake which allow a BB pellet to run down the golf course. (The BB's were clean, naturally.) It took several hours to get the slant right, as well as the fondant and cake in the right position), but it was well worth it to see everyone delightedly watching the BB run down the hills.
BB going down the Big Hill.
BB going down the smaller hill and under the water.
It was an intense cake to make, but it was fun.
Lilliana was huge in helping color the fondant, and making all of the little rocks that surround the water. I couldn't have done it without her! Thank you Lilliana!