23 Sep
Auntie Lilliana was helping me by babysitting Lydia while Hadassah and I did some packing, and so in keeping Lydia entertained, she ended up putting Lydia in her little toy basket.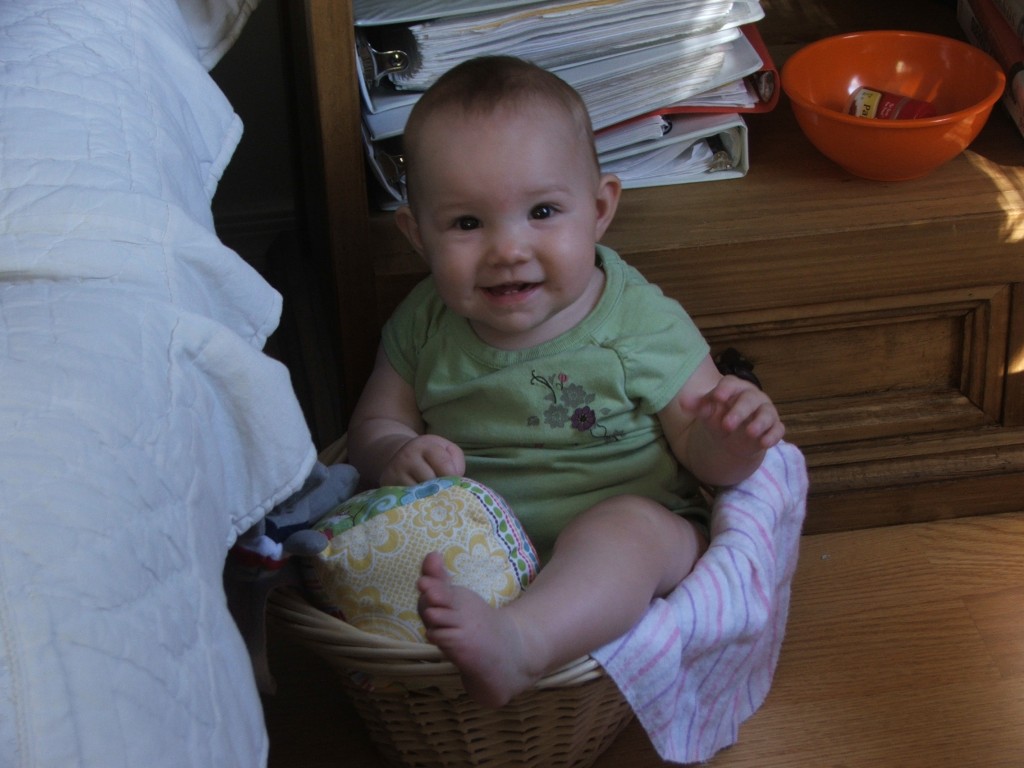 Lydia didn't seem to mind. Then later she was crawling around, and (in sitting up by herself) was examining one of my shoes (as well as tasting the shoe laces).
Notice her foot tucked under her other one.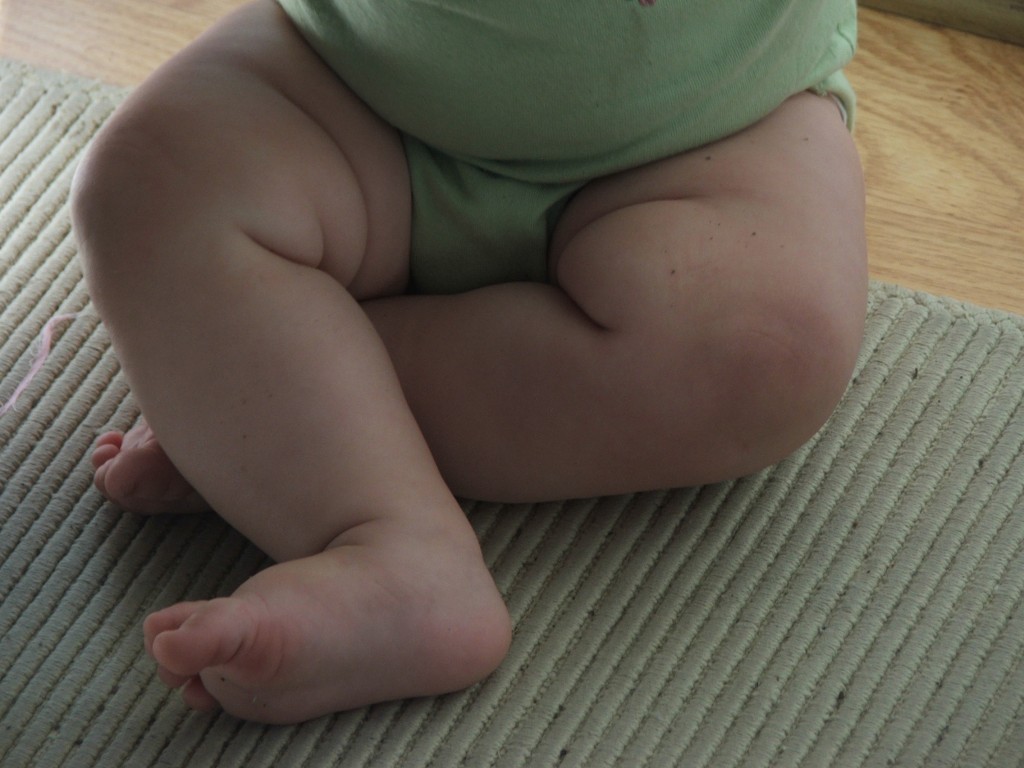 And finally, I have discovered an alternative to salad.
Jordan loved the veggie tray, and I was enjoying it myself. A little Hidden Valley Ranch (declared by Jordan to be the best Ranch dressing out there), and we had ourselves a nice little feast to go along with our dinner.