14 Oct
The last day of Hunting camp (for those of us who had gotten our elk). Sunday is the day of the community breakfast, so Angela and I started preparing our dishes for the "potluck".
Her fruit salad.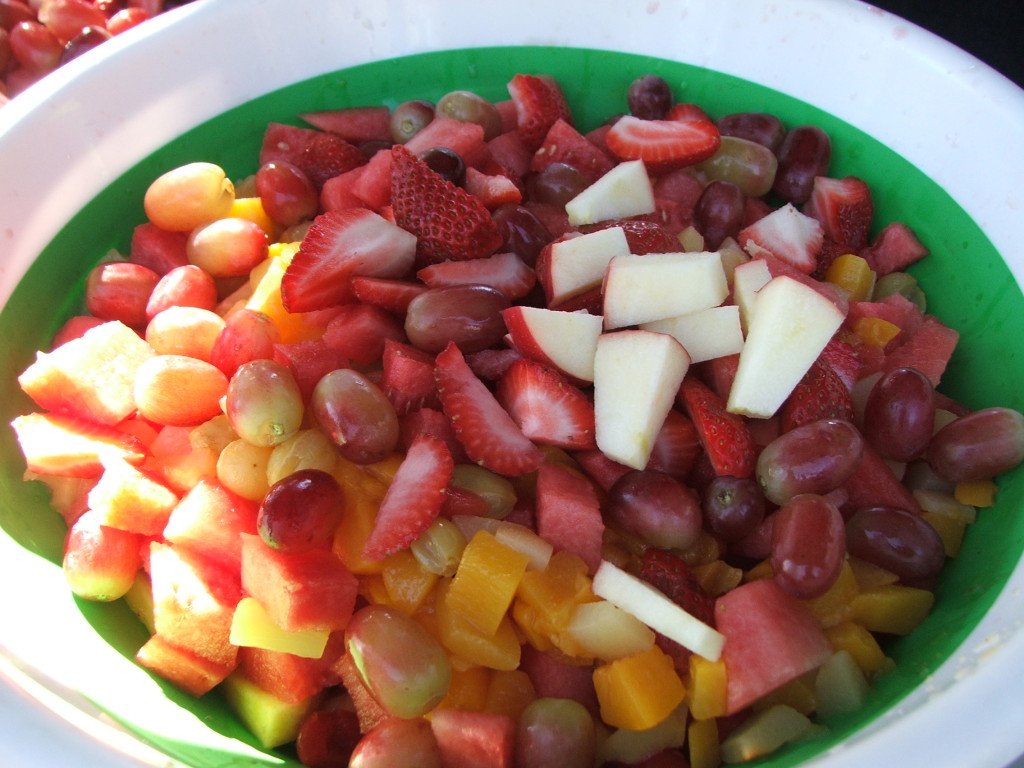 My Bacon (yes, that is a whole pound in the pan. She taught us that you can dump the whole pound in, and if you turn it evenly, it will cook evenly and faster. It will be curly though.)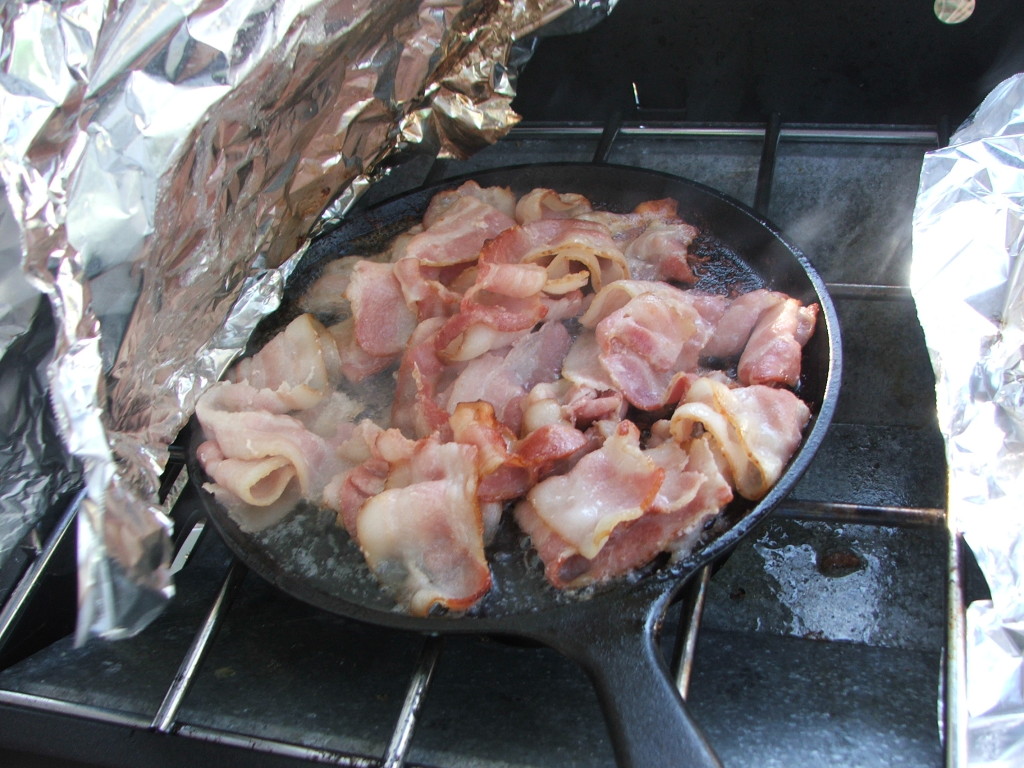 Just a random glimpse of the coolers that we had brought with to hunting camp. Part was food for us, part was food for the potluck style dinners, and part was room for elk meat!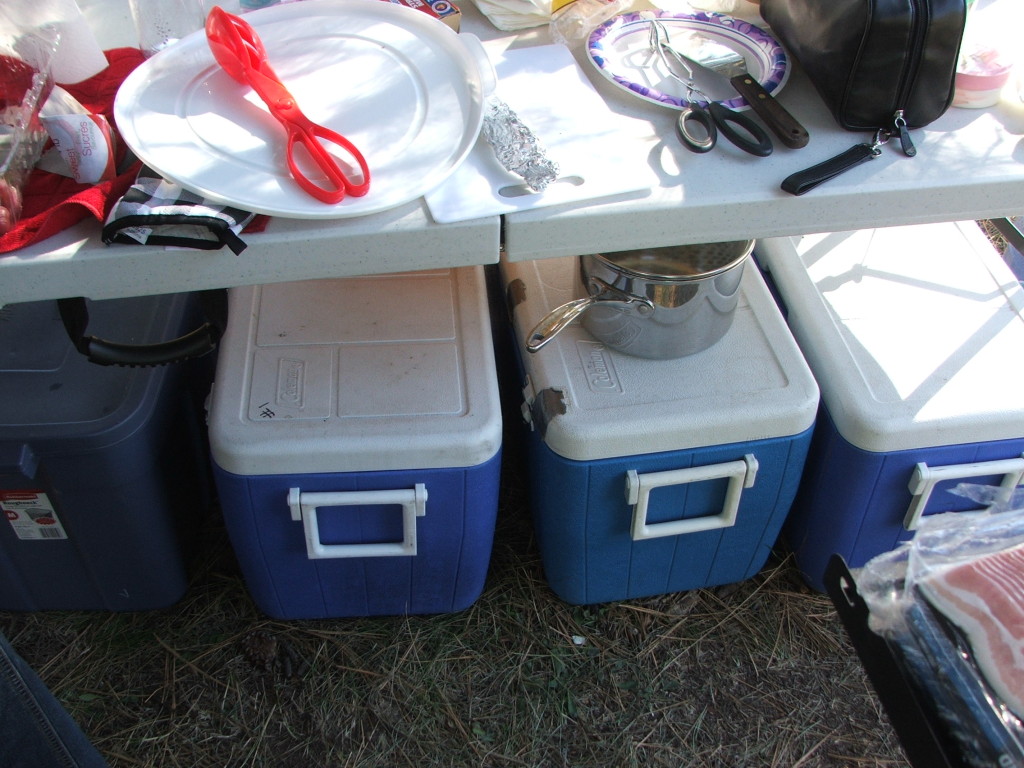 After breakfast and "camp church", we started breaking things down and packing things up so that we could make the long trek home.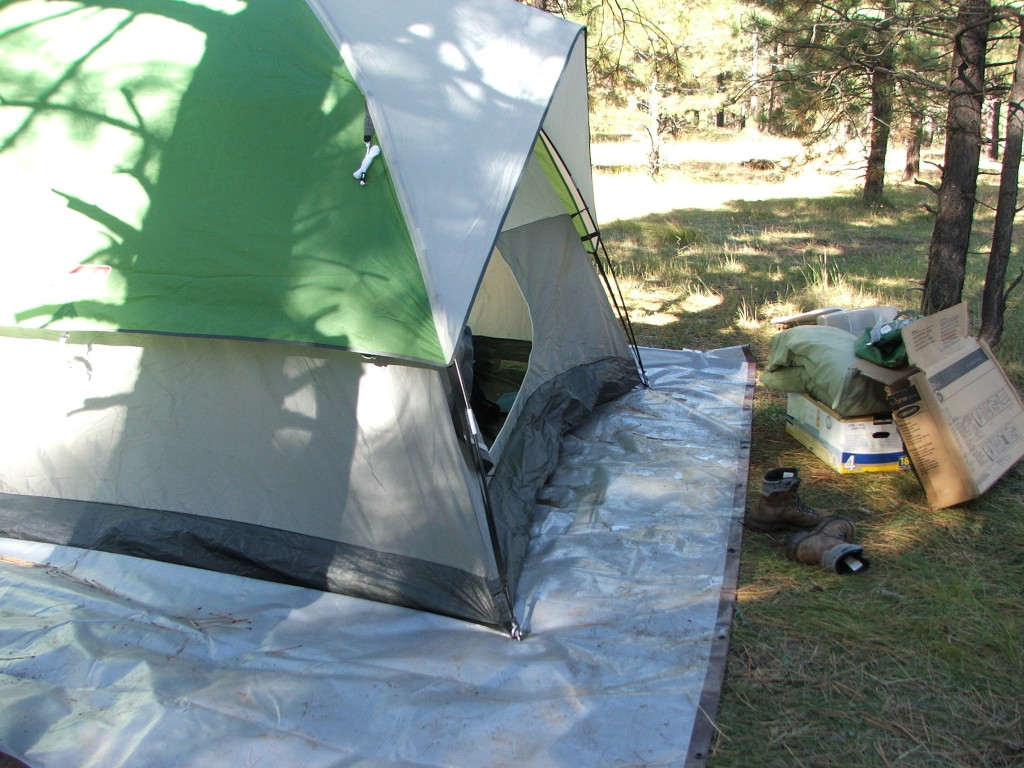 Jordan and Jeremy ended up moving our tent out into the sun so that any leftover moisture would dry out and we wouldn't have mold or mildew issues later on.
Here is a lot of our stuff in containers and such, ready to go, but note the jeep in the background. Our neighbor took his girl and some of his nieces mudding. I would have to say, I think that they were very successful!
This is the last of the kitchen stuff to be loaded up. It was a little sad to load up, but I needed a shower to wash my hair, and to do laundry. Needless to say, everything reeked of smoke afterwards, and all of the sleeping bags spent a few nights on the laundry line, just to air out.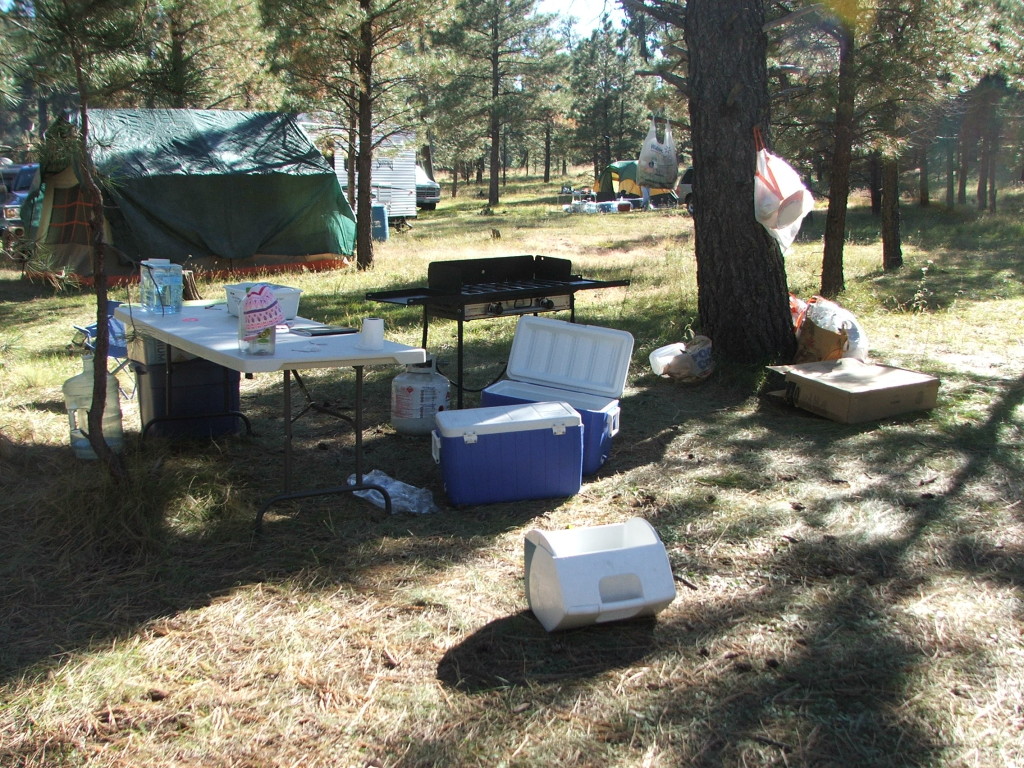 After loading everything up (and everything fit, just barely), we got in the car and headed the long drive to TUCSON…to where we begin the next step of the great Elk Hunting Experience…
The BUTCHERING!
oh dear! 😮