20 May
We stayed for service on Sunday down in Sarasota (Reuben and Candace stayed as well), and after a really nice service, we stayed for leftovers (at the request of the Doucettes), and enjoyed a couple more hours of fellowship with our dear friends.
Afterwards, we headed back up to Ocala for the night, as that was our last night in Florida, and Grandpa Phillips was in town, something we didn't know was going to happen until after he had already flown in! Dad arranged for grilling steaks with baked potatoes, and when we showed up, we found that Grandpa Phillips was there!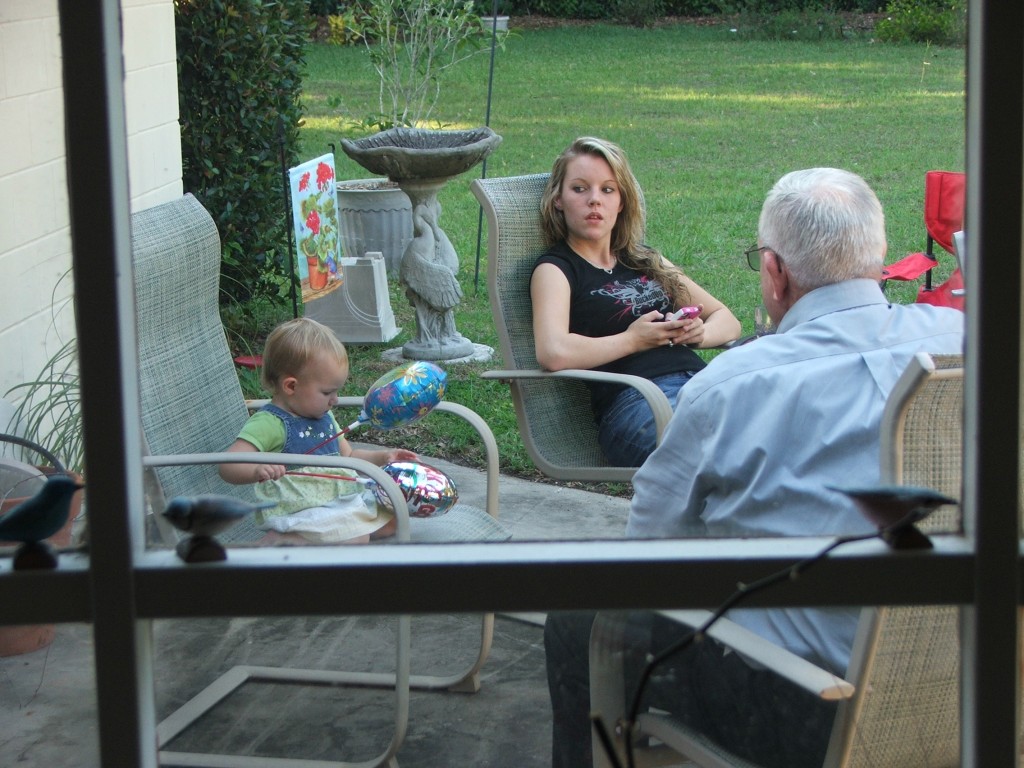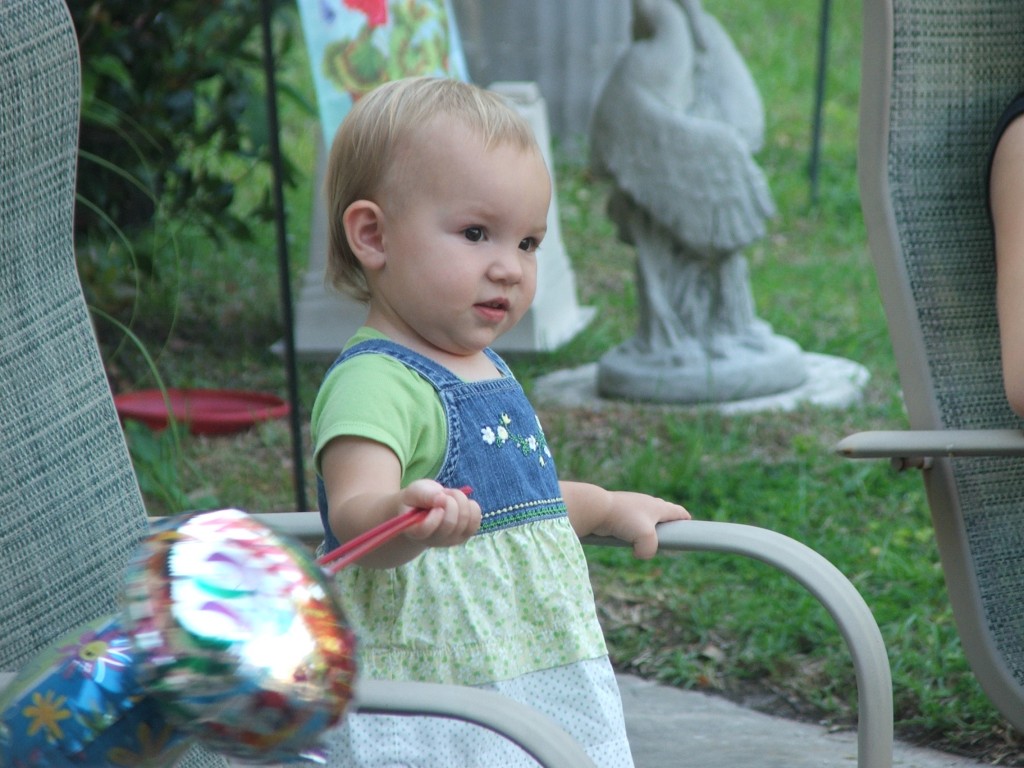 A short bit later, Reuben and Candace showed up with their two dogs. The dogs had been cooped up for a while, and they don't have much of a yard, so when they were let loose in the roomy fenced in yard of my parents, they let loose and ran all over. It was so much fun to watch them.
Lydia, being more their size, was a bit inclined to either be jumped on or ran over. 😀 She had fun chasing the dogs…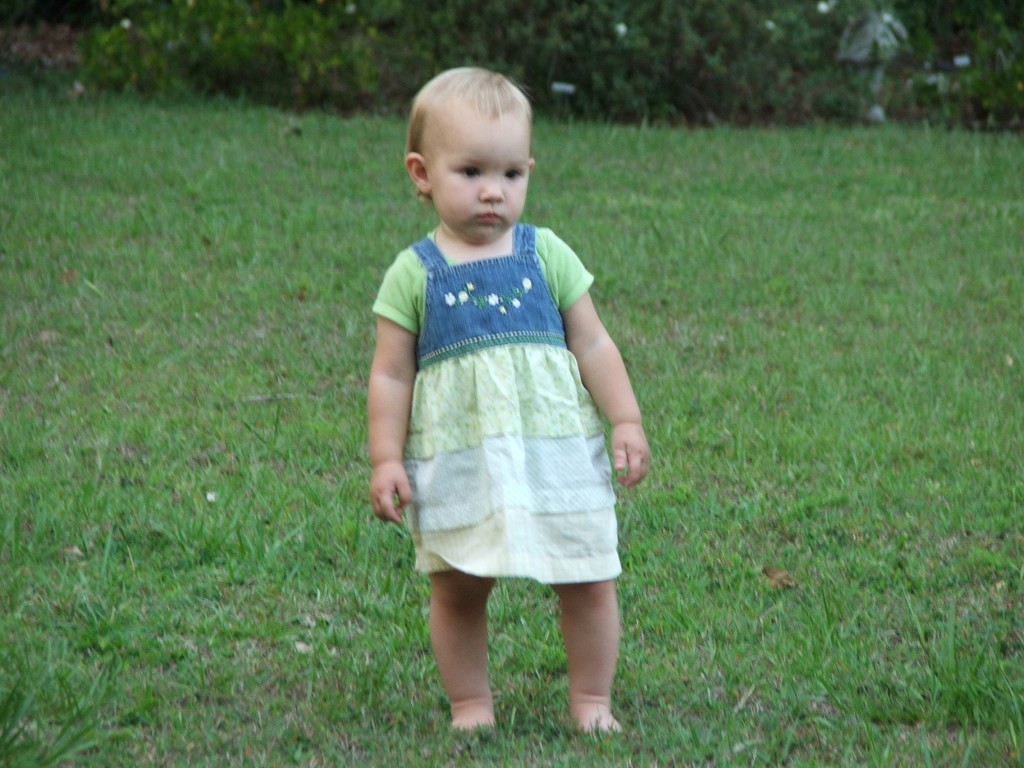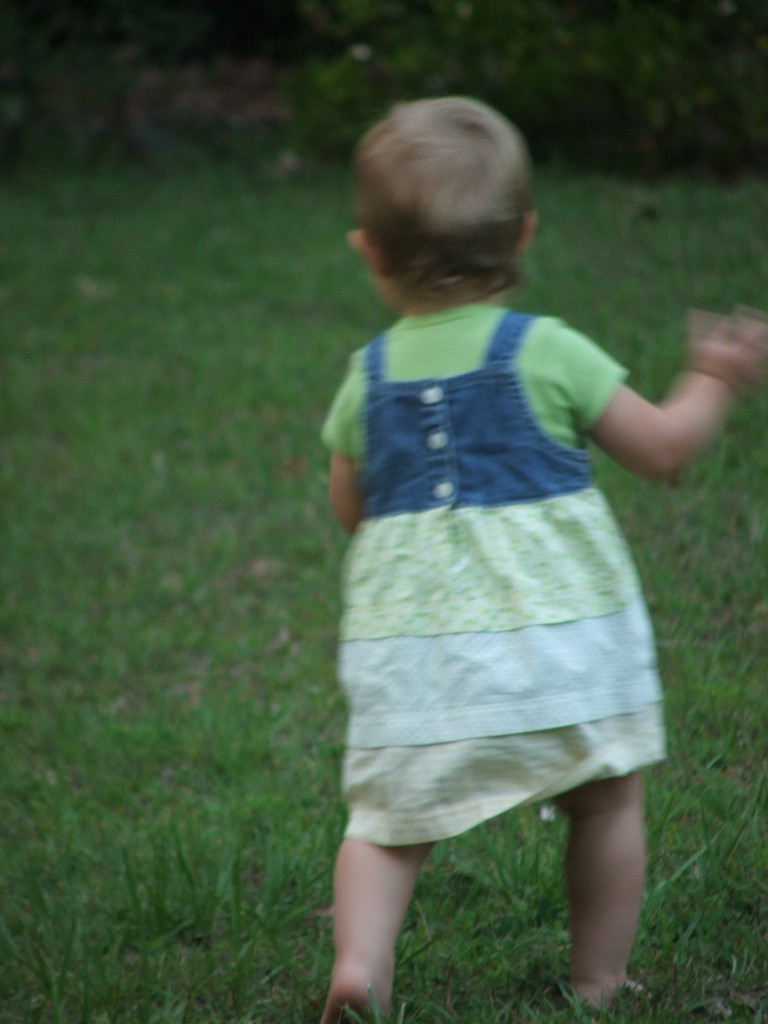 … as us *cough* adults sat around and talked and watched them having fun.
Lydia here with Great Grandpa Phillips (L) and Grandpa Tamblingson (R).
Later, Dad started a bad habit with Lydia. 😀 He showed her the "flying bear". She lays on the bear and is flown through the air by the Father figure. 😀 (aka…when Grandpa Tamblingson isn't around, Daddy Jordan gets to do it.)
Needless to say, she thoroughly enjoyed herself!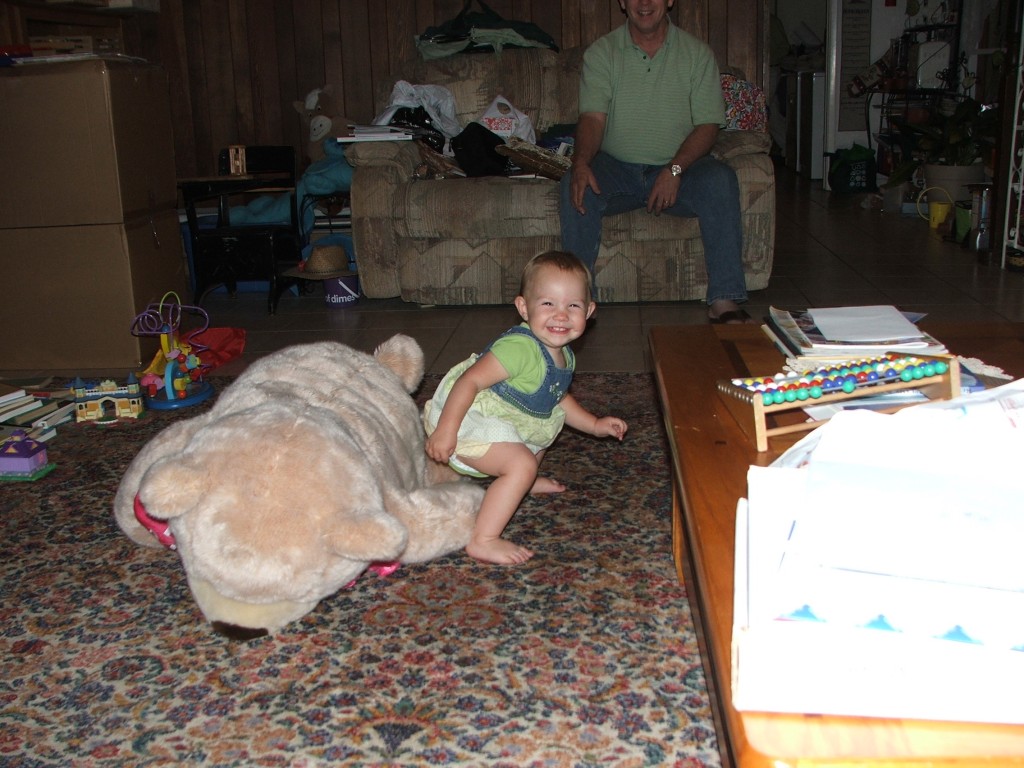 We really enjoyed getting to spend some time with my parents, Grandpa Phillips, Abigail, Reuben and Candace. Alas and alack, to the airport the next day to fly home.