25 Jan
I decided to build myself a garden shelf using existing materials: old Pallets.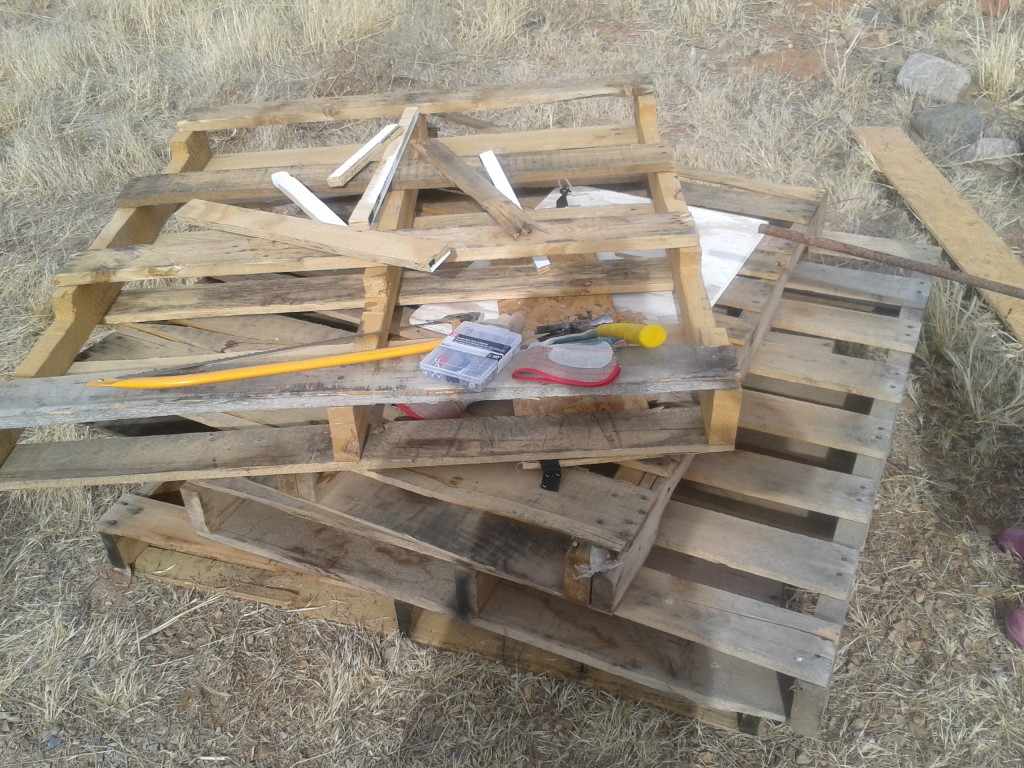 First you have to cut off one side of the pallet (making sure that you leave 2 supports).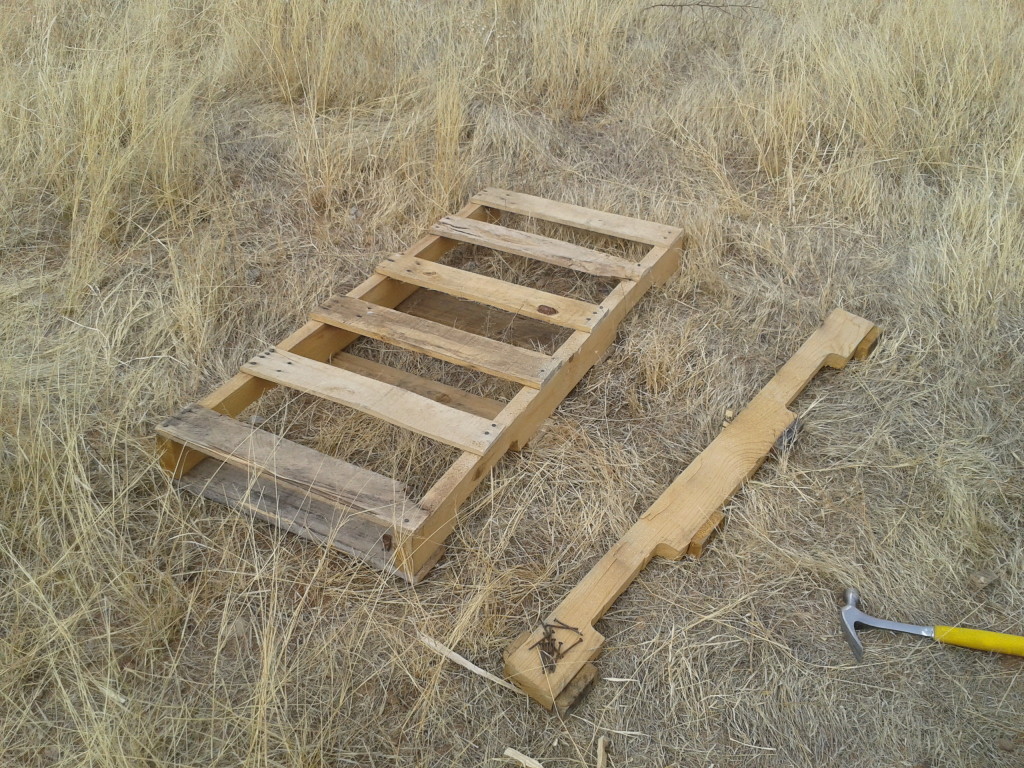 Then you take the slats that you cut off the one side, and get those ready.
Here are both sides of the shelf.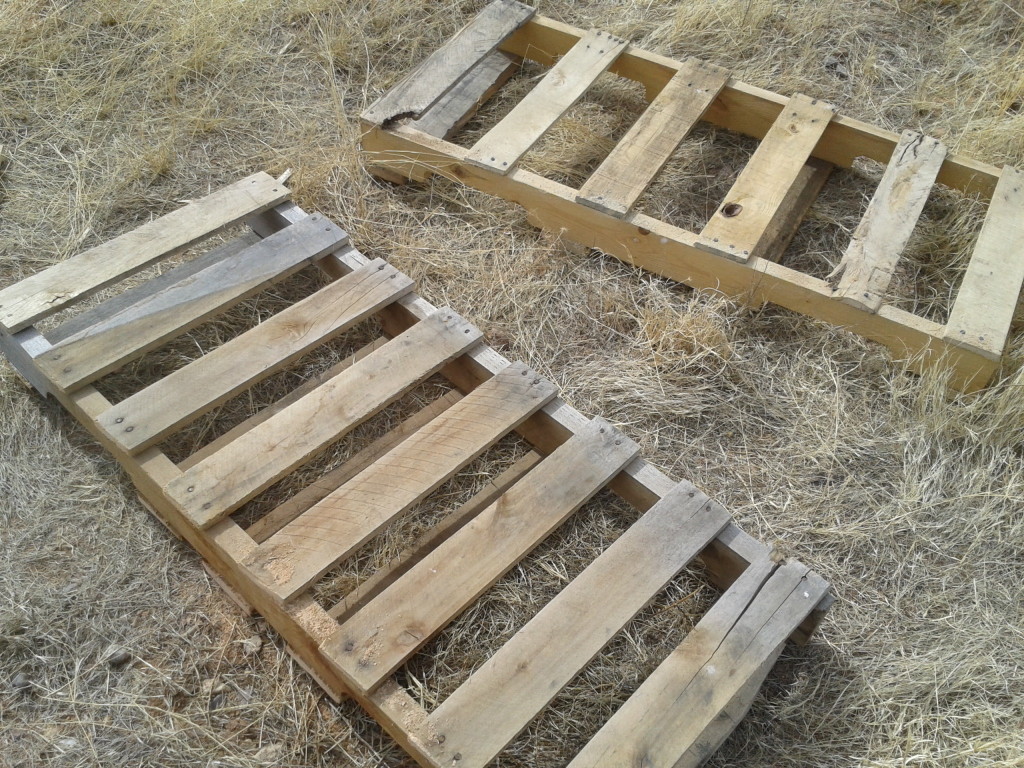 Starting to assemble.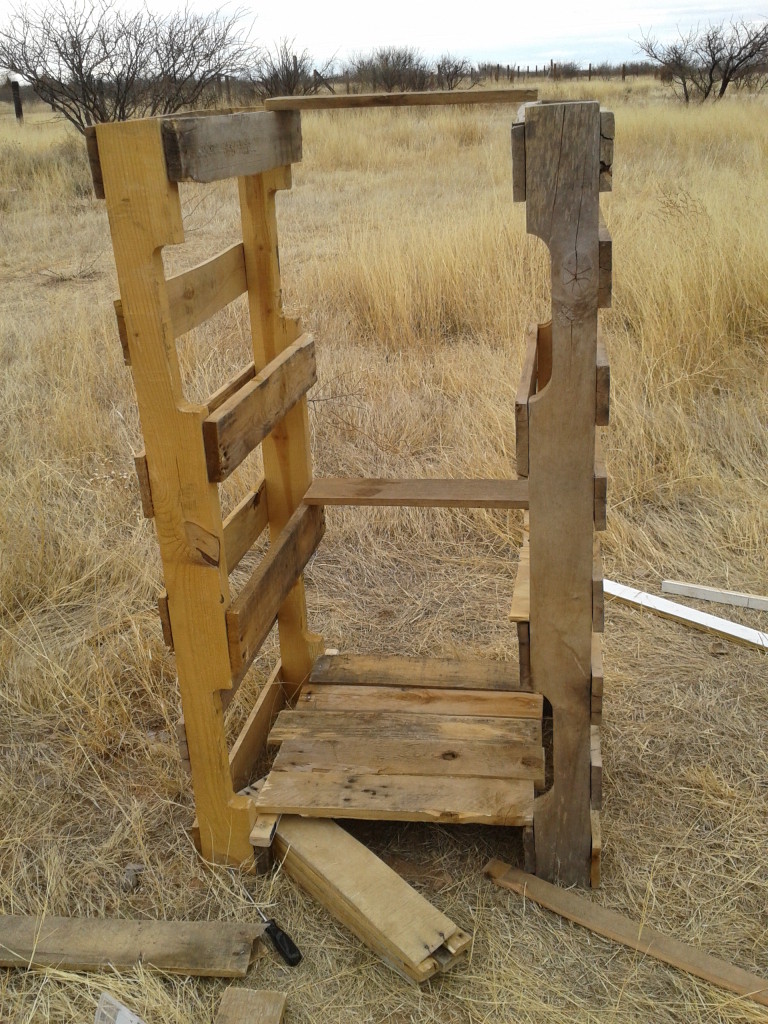 Many bent nails and pounded fingers later, behold, The finished item. (pretty much.)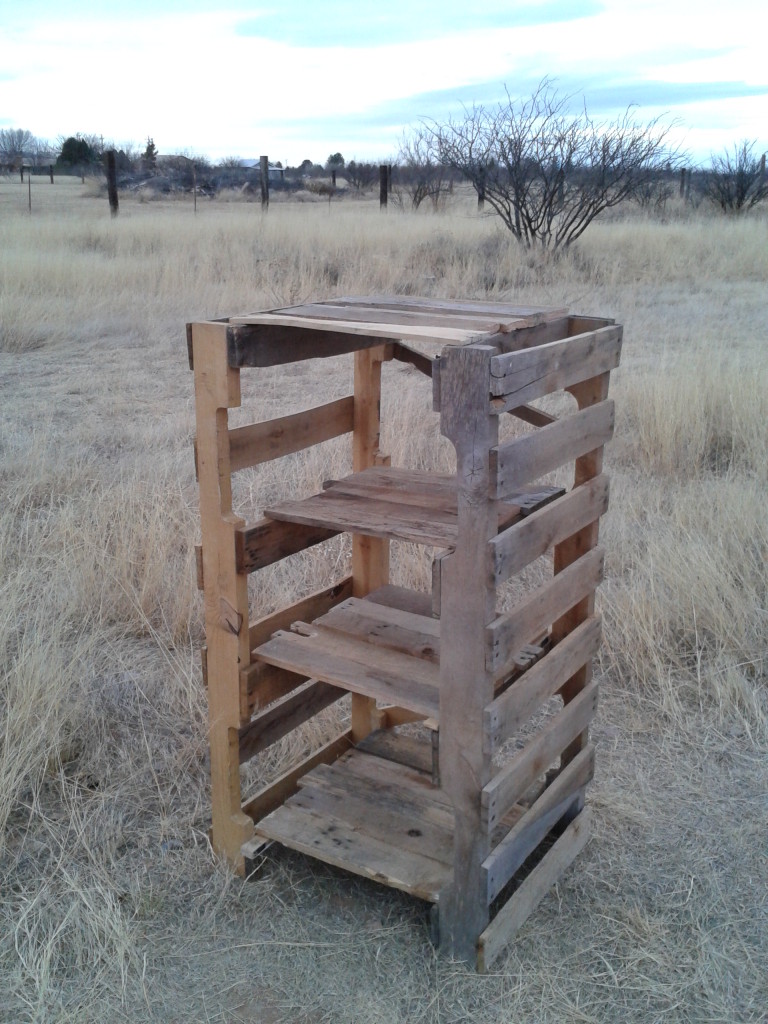 The shelf was too heavy for me to carry into the garage by myself, so I left it where I finished it. I waited for Jordan and Austin to come home to help me carry it in. Jordan arrived separately from Austin, and admired my shelf. Austin arrived later, and when I asked him and Jordan to carry it in, he informed me that he had seen the shelf when coming in, he saw the shelf, thought it was kinda rustic, but was meant to be broken up for firewood. Thankfully, he didn't decide to do it right then and there! Needless to say, I told him that if he had broken it up, I would have cried! (Remember the pounded fingers?)
It is now happily (and safely) situated in the garage!