27 Sep
Bright and early saw me headed to the Isaacson Ranch to pick up Sis Connie Isaacson to head to the fairgrounds to enter my goods for judging. Needless to say who I thought of when I arrived: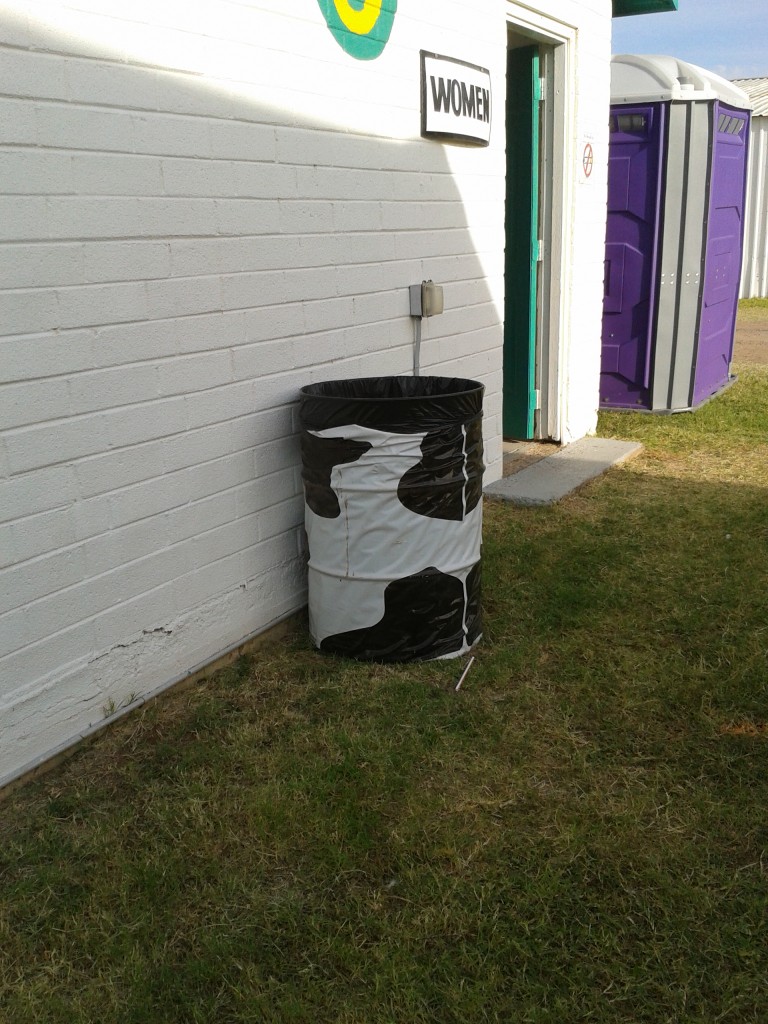 (If you can't guess…it was Reuben.)
A look at some of the produce that was there. I'm sorry about the blurryness.
Some livestock. (Okay…so one goat doesn't count as "Some", but still…)
How my blue quilt did. Second place!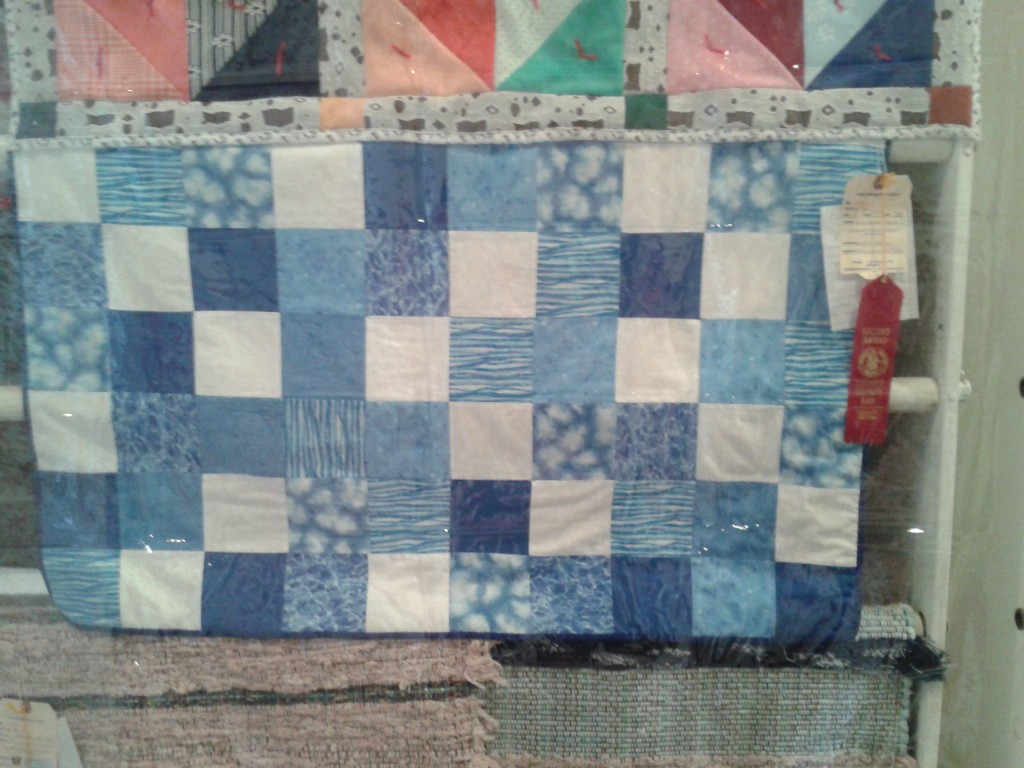 My Green blouse! A Blue ribbon! (I loved that blouse before it won, but even more after. LOL)
Lydia and Me on a genuine Border Patrol 4-wheeler.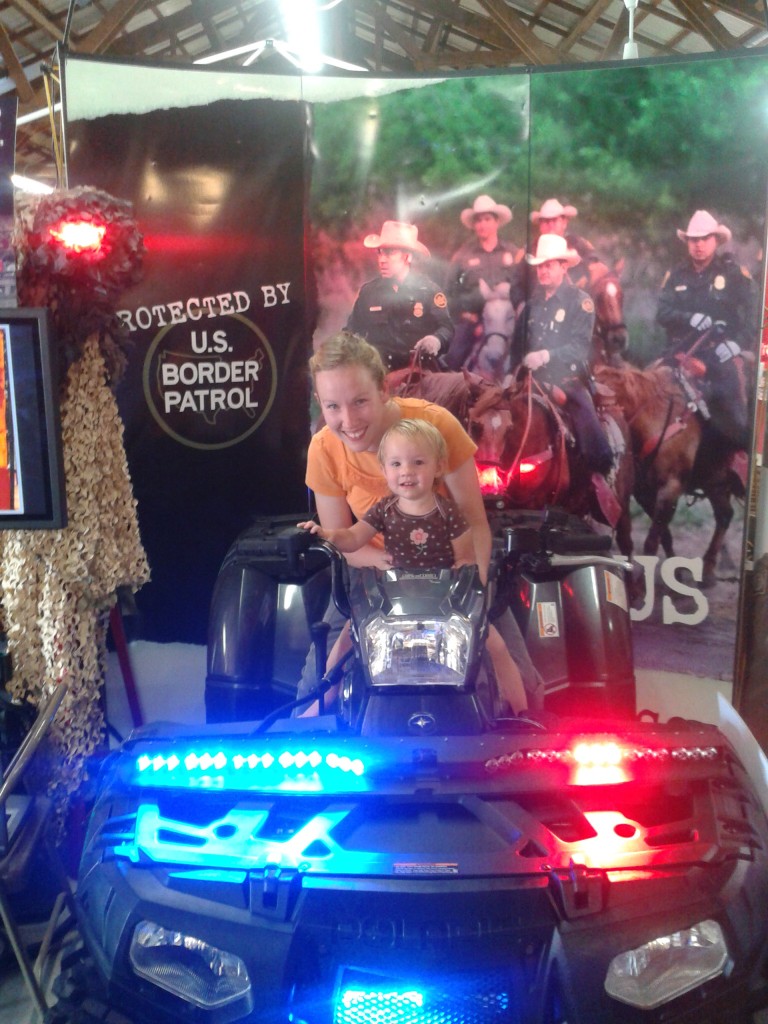 I was very tired at the end of the day, and quite glad to head home. I think I will be much better prepared for next year though…